Marie Curie Sesquicentennial Conference
Event Details
The year 2017 happens to be the 150th birth anniversary of Marie Curie. Besides being the first woman to win a Nobel Prize, Marie Curie is the first and only person to win a Nobel Prize in two different sciences. The World perhaps remembers her due to the exemplary contributions she made toward radioactivity (a term that she coined) and for the discovery and isolation of the elements Radium and Polonium. However, often we overlook the applications of her research which span across many inter-disciplinary areas of modern Science and Technology. Marie Curie is a perfect example of women empowerment of her time, a passionate and dedicated researcher, in addition to being a responsible wife and a caring mother.
To commemorate the life and works of Marie Curie, the Indian National Young Academy of Science (INYAS) intends to organize a National Conference entitled: ​"Marie Curie Sesquicentennial Conference-2017" (MCSC-2017) during November 5 – 7, 2017 at the Jawaharlal Nehru University (JNU), New Delhi. MCSC-2017 will showcase the research applications of the discoveries made by Marie Curie and will draw participation from many branches and areas of Indian science. The two-and-a-half day conference will have scientific lectures and poster sessions, and will act as a platform for interaction between both young and senior scientists of various disciplines.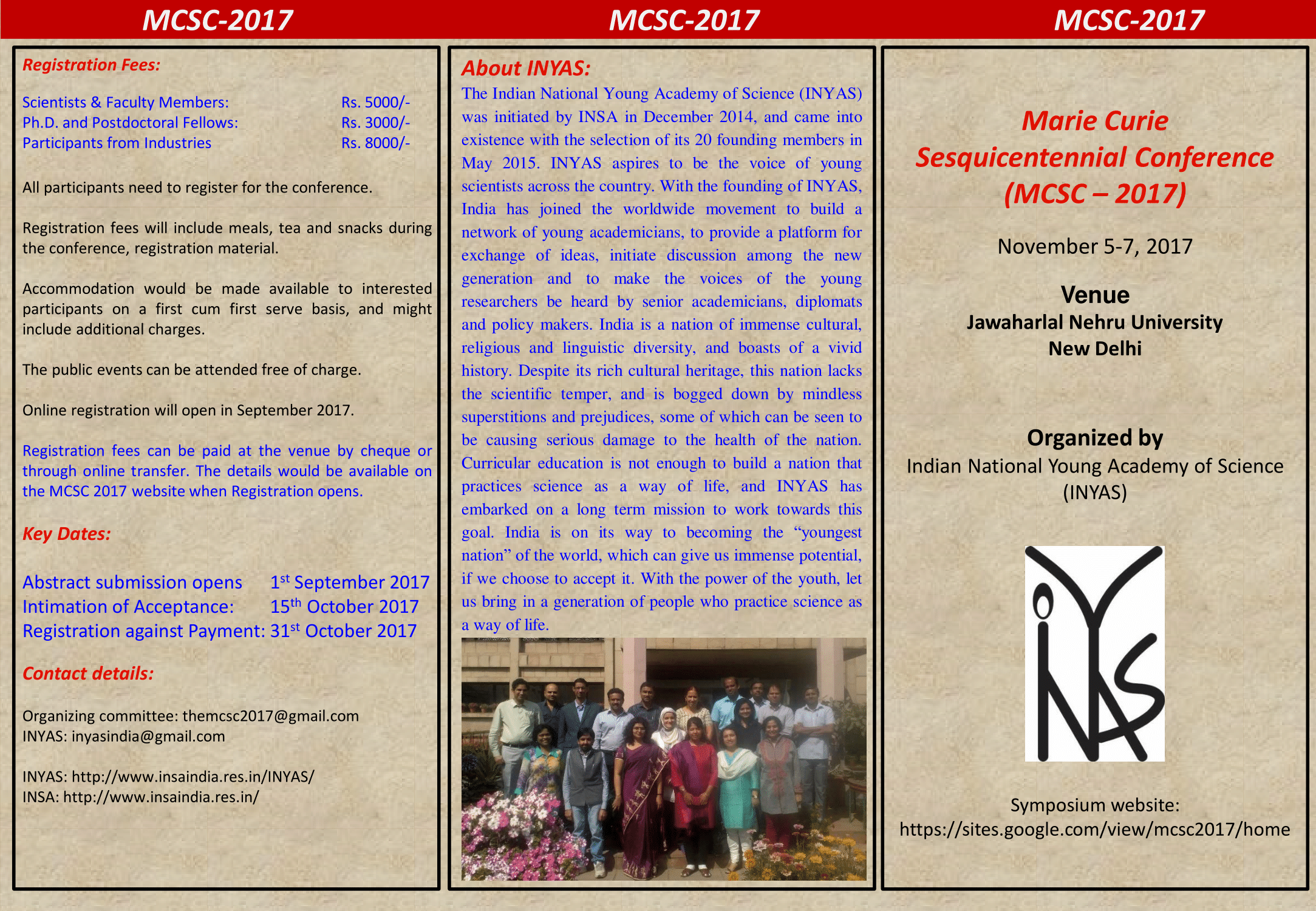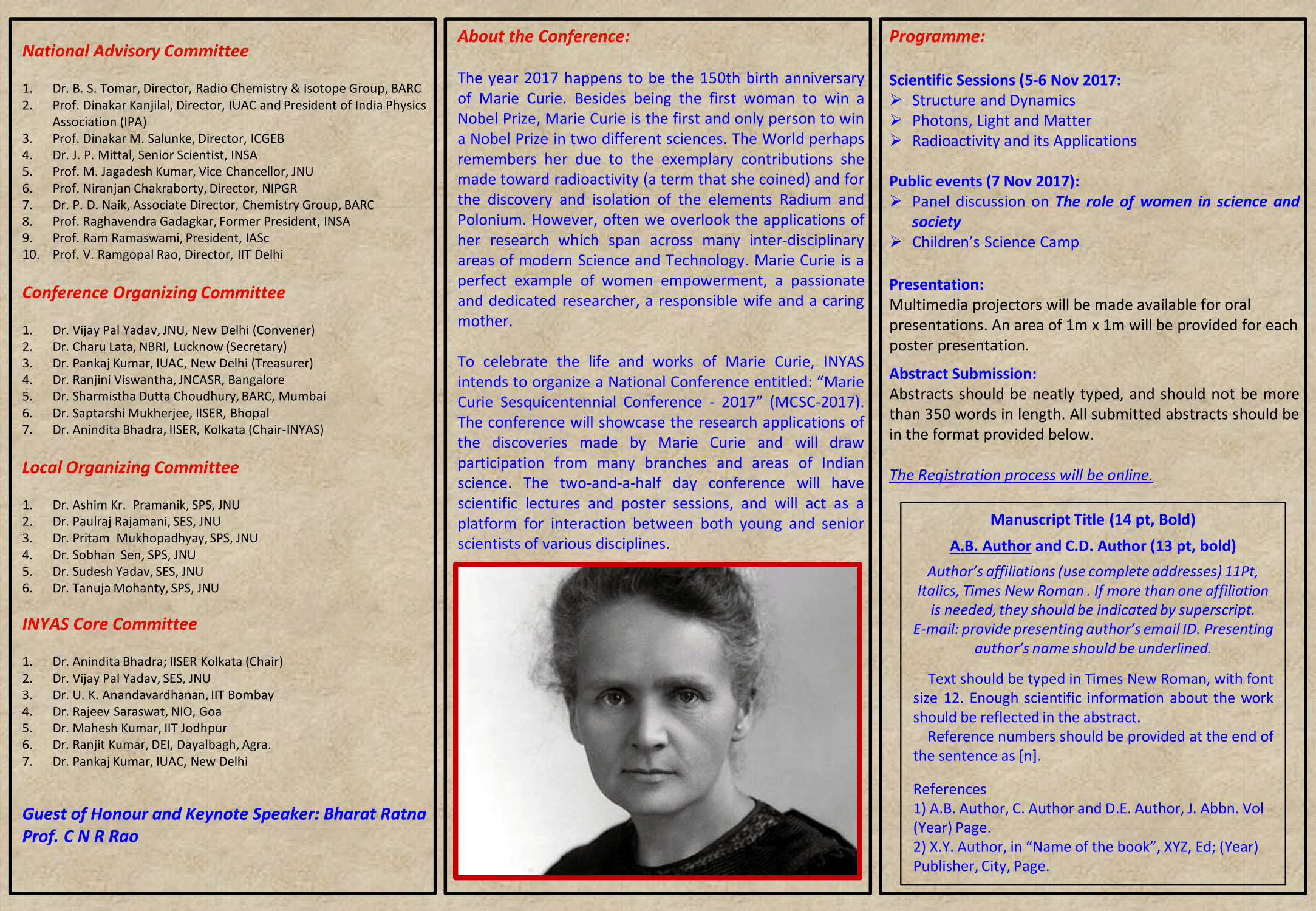 For more information click here.