Zill e Anam is a PhD student at the Special Centre for Molecular Medicine, Jawaharlal Nehru University. In this next article in our PhD Café series, she discusses some of the speed-breakers in her journey, solutions that helped her, and what she learned from each episode.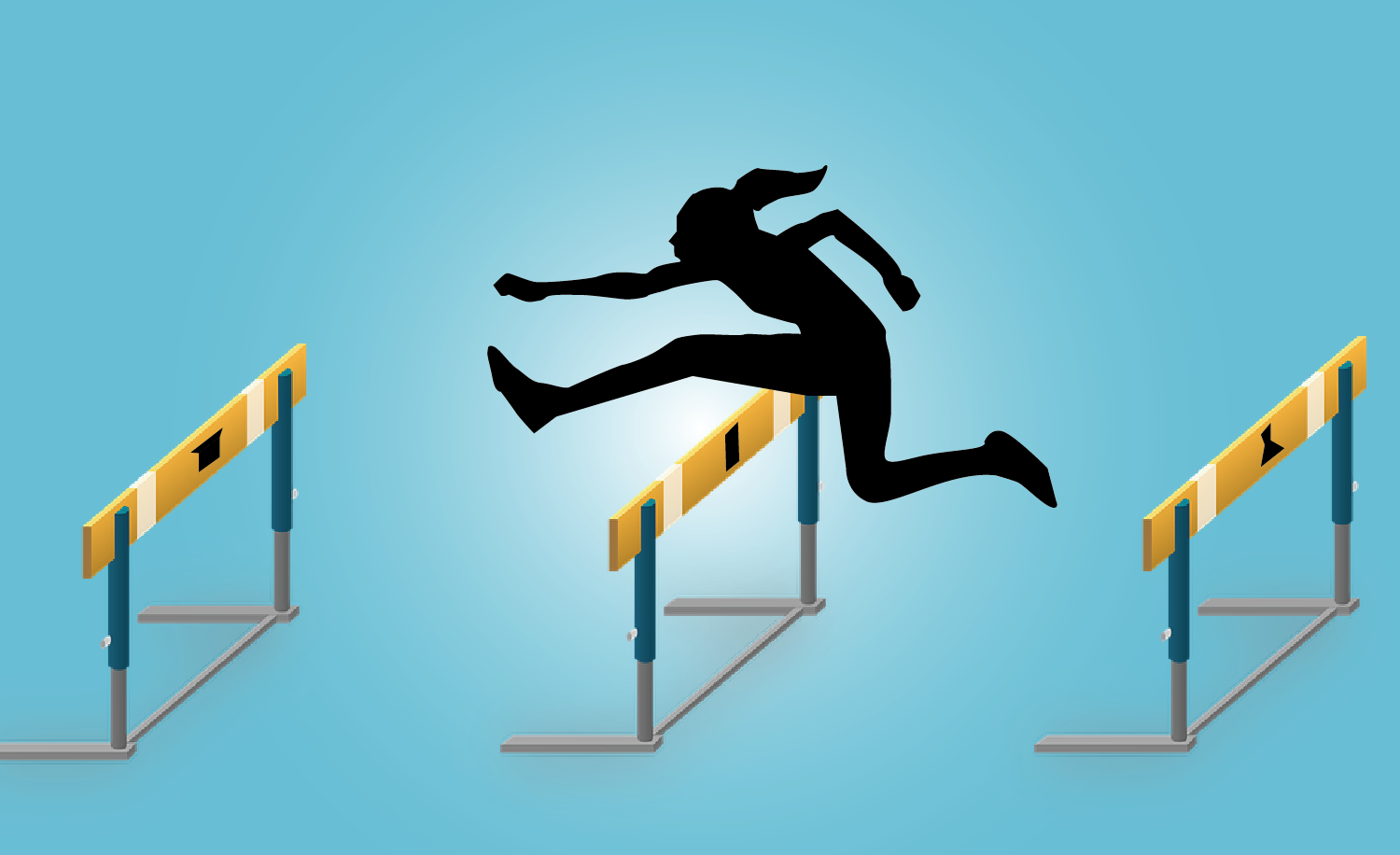 PhD students across disciplines face many unexpected problems that directly and indirectly affect their capacity to work. Here, I shall discuss some of the challenges that I faced over the course of my PhD, the strategies that helped me overcome them, and what I learned from these experiences.
Challenge 1: Joining a completely new lab
The year I joined my supervisors' lab for pursuing my doctoral degree was the same year he had shifted to the university from another institute. Since he had been using communal instruments in his previous institute, he did not have any equipment with him when he moved to the new university. As a result, we found ourselves in a lab that just had four walls and no instruments.
I started in the lab at the same time as one of my batch mates and a lab attendant. As soon as we joined, my supervisor advised us to take up the responsibility of setting up the lab since he was very busy with administrative work at the time. Even though there was a central instrumentation facility, there was a dire need for purchasing some basic instruments. Also, we could not start any routine experimental work before getting chemicals, plasticware and basic items like pipettes.
I found myself in a highly confusing situation for which I was completely unprepared. The work required not only scientific knowledge but also management, administrative and decision-making skills.
There was so much to do – selecting lab instruments and chemicals to be bought, choosing vendors, keeping records of what was bought and when, taking approvals for everything based on their value, convincing vendors to give us discounts – these were just a few of the tasks we had.
Funds were really precious and very tough to obtain; hence, we had to be very careful not to waste them. There were deadlines for spending funds, beyond which the unspent funds would go back, which obviously we didn't want.
Solution:
It is important that lab members work as a team and the division of work is clearly defined. Regular meetings with our seniors from the previous institute and our supervisor helped us decide what were the chemicals and instruments we needed to order most urgently.
Having a clear understanding of budgeting and division of money i.e. how much to spend where, especially in cases where consumables and non-consumables could be brought from the same grant, helped. Clubbing orders from the same vendor together also helped reduce a lot of paperwork.
What I learned from this episode:
Working smartly and makings tentative budgets for each category helps in spending money wisely. For newly set up labs, Central Instrumentation Facilities are a real saviour.
Apart from these, principal investigators can collaborate with already well-established and running labs to allow students to use basic instruments and chemicals during the first few months after setting up the lab. This will help the lab run smoothly. Start-up grants are also quite helpful for making one-time purchases.
Challenge 2: Managing lab work as a day scholar
Due to a long list of students waiting to get accommodation on campus, especially in universities, chances are that one would get hostel accommodation only in the third or fourth year of PhD. Since my permanent address was in the same city as the university, my chances of getting a hostel room were even slimmer. Hence, I was left with no other option but to travel 40 km daily from my home to campus and back.
I was not new to commuting and had done it during my MSc days as well. But pursuing a PhD was very different from the coursework and dissertation during an MSc, as I didn't have to bother about the background work much in the latter case. Here, each day I juggled planning experiments and reaching home on time. Once I reached home, I hardly had any strength left to do anything else.
Solution:
Starting from home early not only made my ride in public transport much easier, but also cut the travel time since most roads were empty. Utilizing the travel time in listening to podcasts related to latest research and careers ensured that the travel time was not being wasted.
Most instruments are free during the wee hours of the morning which helped me begin my work smoothly. Planning my work the evening before gave me a fair idea of the amount of work I had for the day. Putting it down on paper helped me pin down incubation times which I used for administrative paperwork, pouring agar plates, making buffers, media, etc. Most of the free time in between was dedicated to reading related to troubleshooting of experiments.
What I learnt from the episode:
Being a day scholar gave me a set timeframe within which I had to plan my experiments and complete my work each day. This kept me from being lazy and loitering around in between. I made the best possible use of incubation periods in between by planning parallel experiments. Going back home also gave me some time away from the lab, and helped me get back with new enthusiasm the next day.
Challenge 3: Managing reading and benchwork together
It is quite easy to become so busy with lab work that we have no idea about any new knowledge coming up in our own as well as other areas of research, especially during the peak times when we are busy carrying out experiments. This not only disconnects students from the latest research but also shuts down the possibility of newer research directions that one might want to enter into. Learning to take forward benchwork and regular literature review in parallel is therefore quite useful and important.
Solution:
Dedicating a specific time of the day, like early mornings, or a particular day of the week, during which one just reads papers can be quite helpful. Discussing the latest research in informal settings with other students away from academic settings can also boost awareness about new knowledge coming up.
What I learned from this episode
Reading papers from areas unrelated to your own research is definitely not a waste of time, and helps in gaining a holistic perspective. It also places one in a better position to initiate interactions and improves understanding during scientific meetings and conferences.
Challenge 4: Changing my thesis project halfway through the PhD
We embark upon our PhD journeys with a thorough literature review and a detailed plan of the aspects that we are fascinated by and want to find answers to. As we work on our projects, we unconsciously get attached to them.
After a year of working on a project trying to understand Mycobacterium tuberculosis invasion strategies, I suddenly contracted tuberculosis myself (note: this was completely independent of my experiments). This was a huge setback for me to a point that I thought of giving up. I had to go on a long medical leave and faced eight months of heavy medication. The doctor advised me not to take up anything that will re-challenge my immuno-compromised body.
Solution:
Keeping in mind my health, I decided to take up a different project that was more compatible with my medical condition. The immense support that my supervisor and lab members gave me at the time instilled in me the confidence, space and freedom to focus on a new area. Working jointly with other lab members not only reduced the initial work pressure but also ensured that things began smoothly again.
What I learned from this episode
At any point, if one is forced to leave something they have invested time and effort into, it is important to understand that it is not the end of the world or the death-knell to our degree. We need to have a bigger picture and know the pros and cons of carrying something forward. At times we get too engrossed in our work to a point that it may take a toll on one's health. It is important, however, to take a step backwards, prioritize things, get a bird's eye view, and then decide.
— — — — — — — — — -
I would like to conclude with the fact that one might face similar or very dissimilar challenges during their PhDs; after all, it's a unique journey for each one of us. But acknowledging and accepting such challenges, brainstorming possible solutions, and seeking advice from those around keeps one moving forward.
---
Did you enjoy this article? Please let us know in the comments below.