Navigating the world of publications can be difficult for a new researcher, especially in the absence of formal training in scientific writing. In this article, Sneha Kulkarni, Editor-in-Chief, Editage Insights, discusses a few pointers to keep in mind while preparing your first research manuscript.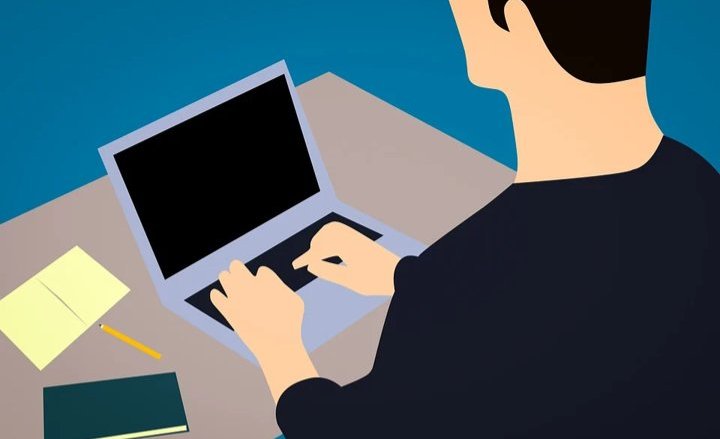 Research requires persistence, and researchers devote many a sleepless night to conduct research and document the outcomes in the form of research papers. The importance of publishing research papers is multifaceted: it helps you disseminate your study findings, which in turn aids the advancement of your field while also increasing your visibility as a researcher.
Owing to the hyper competitiveness in academia, researchers are expected to start publishing early in their career and maintain a steady pace of publications. Thus, to build a successful career, you need to plan your publications carefully. This can be challenging for first-time authors as there are several considerations to address when preparing your paper for journal submission.
But do not worry! If you are planning to submit your paper for the first time, this article will discuss the most important considerations that you should take care of to maximize the chances of your paper's acceptance.
1. Structure your manuscript well
To ensure that your manuscript conveys your ideas effectively, it is essential for you to structure it well. Many journals expect scientific research papers to be written in the IMRaD format (Introduction, Materials and methods, Results, and Discussion). Here are some guidelines to help you structure your paper effectively.
Create a persuasive title and shortlist relevant keywords: A good title grabs the attention of the readers and can play a role in persuading them to read the paper. Make sure that your title is brief, catchy, and informative, all at once. Use a title that includes descriptive terms and phrases that accurately highlight the core content of the paper. Keywords, on the other hand, supplement the information given in the title. They make the paper discoverable by search engines and indexing services such as SCOPUS, PubMed, Google Scholar, etc. So ensure that the keywords you use are relevant and describe your research well.
Impress your editor and reviewers with an effective Abstract: An abstract is like a trailer that gives a glimpse into your research paper. This is the first section of your paper that journal editors and reviewers read. Therefore, writing it succinctly and effectively is vital. Explain why you conducted the research, what the aims were and how these were met, and what the main findings were.
Emphasize the importance of your research problem in the Introduction section: Your Introduction sets the tone of your paper. Therefore, this part should provide sufficient background about your work and explain why your research problem is important. Use simple language and carefully developed logic to summarize the current understanding of the topic you have worked on and guide your readers to the main problem or objective of your study.
Describe your Materials and methods in detail: Include enough details in this section so that other researchers can repeat the experiment or study if they wish to. Give details about the quantities and sources of reagents and other material, make and model of equipment, lab setups, etc. If required, you can even add images or diagrams to explain the experimental setup.
Discuss your findings and its implications in the Results and Discussion sections: In the Results section, indicate whether you were able to solve the problem you outlined in the Introduction. Present your data in this section succinctly and highlight the most significant findings. The Discussion section should begin by stating whether your hypothesis was supported. You should also include implications of your findings and place it in context to highlight the impact your research has had. Don't forget to mention the limitations of the study, if any.
Acknowledgement section: This section should include all the sources of support you have received during the study.
Tables, figures, and graphs: These are visual elements that help authors present detailed results and complex relationships, patterns, and trends clearly and concisely. So ensure that these elements are complete, clear, labelled correctly, and are presented attractively. Some journals may require submitting tables and figures in a separate document with a mention of each table/​figure number and the corresponding page number of the manuscript.
Reference section: List every source you have referred to, and ensure that you check the journal guidelines while formatting this section. However, note that many journals specify an upper limit to the permissible number of references in the manuscript.
In addition to a well-formatted manuscript, the chances of acceptance would increase greatly if you avoid making any grammatical and typographical errors. Having good connectivity between ideas and using the right terminology also goes a long way in making your manuscript more appealing. You might want to consider getting your manuscript professionally edited or at least running it by a colleague who can help catch any obvious errors. Apart from this, it is also important to check your target journal's instructions for authors regarding word count, layout and format of the files to be uploaded, and any other such specifications.
2. A cover letter that provides all vital information
Most journals require a cover letter be submitted along with the manuscript. Unfortunately, few authors are aware of the actual impact that a cover letter can have: it provides an excellent opportunity to communicate with the journal editor and draw their interest to the submitted manuscript. A well-written cover letter should go beyond providing basic information such as the title of the paper and the name of the corresponding author. It should also include the following:
A summary of your findings: Briefly summarize the most important findings of your study. The objective should be to place your findings in the context of the current literature.
Motivation for submitting to the journal: Briefly explain why your study is suitable for the journal and your motivation behind choosing the journal over others. Also mention how it matches the scope of the journal and why the readers will find your study interesting.
Originality and author agreement: Journals want to know that the manuscript is not under consideration for publication by another journal since submitting a manuscript to more than one journal at a time is considered an unethical practice. Moreover, they also want to ensure that all the authors have read the manuscript and agreed to submit it to that journal. So, provide these details.
Prior interaction with any journal editor: If any of the journal editors has expressed interest in your work during a prior interaction (for example, on social media or at a conference), mention this in your cover letter.
Additional information: Apart from all the above essential information, some journals require additional information (such as large tables, computer code, etc.) to be provided, which could assist the editors in reviewing the manuscript. Ensure that you check your journal guidelines carefully in this regard.
The cover letter may be your best chance to make a strong case for your manuscript. Draft your cover letter with utmost care as it may be a key factor in your manuscript being given serious consideration by the editors of the journal.
3. Conflict of interest statement: Conflicts of interest can include both financial and non-financial gains. Non-financial competing interests include a declaration of political, personal, religious, ideological, academic, and intellectual competing interests. You should include a statement disclosing any potential conflict of interest. Also, it is important that all the financial support you have received is acknowledged. Any commercial/​financial relationship that may be viewed as a conflict of interest should be disclosed here. If there is no potential conflict of interest, you need to include a declaration mentioning this.
4. Data availability statement: If there is a dataset associated with the manuscript, provide information about where the data supporting the results or analyses presented in the paper can be accessed. Always check the journal's guidelines for specific templates or style in which this information should be presented.
5. Ethical approval statement: If your study involves human subjects and/​or animals, or if your manuscript includes case reports/​case series, provide a statement mentioning whether the study was approved by the institutional review board along with approval number/​ID. In case of clinical trials, mention that informed consent was obtained and provide the registration/​approval number. Most reputed journals would reject a manuscript if it does not contain proper documentation of informed consent.
6. Detailed author information
If your manuscript involves multiple authors, it is important to include the names of all the co-authors along with their complete contact details and affiliations. This is especially important when it comes to the corresponding author. Some journals may require you to submit an authorship contribution statement where you would have to mention details of the contribution of each of the co-authors. Ensure that you read the journal guidelines and draft the statement accordingly.
A quick summary
Most reputed journals receive a huge volume of submissions. To improve the chances of your manuscript getting noticed and accepted, you should take care of all of the above aspects. Every journal has its own guidelines, so you should check the journal's website to ensure your submission meets all the criteria. If as a first-time author you find this challenging, you can conduct a quick, comprehensive manuscript submission readiness check to polish your work before journal submission to avoid desk rejection and get published faster.