Aditi Bhattacharya is a Reader at Centre for Brain Development and Repair, inStem, Bangalore. She attended YIM 2014 as a PDF. In this invited piece she shares her experiences in mentoring young researchers in her lab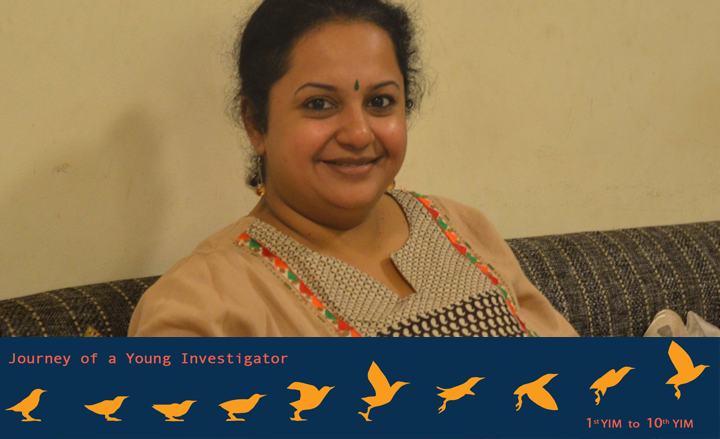 Research mentoring is a key component of how academia works and trains its workforce. Each new researcher needs to acquire competence over a collection of scientific techniques including a sense of how to analyse data, a grasp on the literature in the field, and perhaps some basics of professional and management training. Most of these skills are intuitive enough to be taught in an organic way. In fact, to a large extent ​"learning on the job" is the order of the day. What is harder to achieve and is more elusive is to foster a habit of evidence-based thinking and decision-making in newbie researchers.
My doctoral and post-doctoral mentors were very particular to include mentoring junior researchers in my evolution as a scientist. Therefore, by the time I had to build my team, I had already worked with over 40 undergrads doing hands-on bench work, both in India and abroad. As a result, when I accepted a research faculty position at the Center for Brain Development and Repair (CBDR) at InStem, building a team of focused (and happy) researchers did not feature on my list of challenges. However, I did forget to factor in the unexpected, which was to enable my colleagues to use technology effectively and not be a slave to it. For instance, my earliest surprise was when I was recruiting people to my team. I spent over 3 weeks sending out emails to all my connections requesting for JRFs and trainees to be recommended, however when I put out the same request on Facebook on a whim, I received 37 enquiry pings and then emails within the first eight hours. I eventually hired 2 people from this barrage. Surprise no.2: with my nascent team I found that the usual response time to email for experimental plans and follow-ups is a day. If the same question is asked on WhatsApp, I get a response in less than 5 minutes.
I was struck by how well-connected my team was on instant messaging and social media. I quickly realised that for any tangible team building and mentoring, I had to leverage these tools to connect with my ​'people'. I soon started using instant messaging for disseminating logistical information about lab meets, Google docs for inventories, and cloud backups for data sharing and storage. The real challenge, however, was to enable my colleagues to utilise all these instruments effectively rather than adding to the redundant chaos and clutter
I also feel that young researchers need to be taught how to synthesise usable conclusions from the flood of information that is available so easily. These are the real ​'skills' that today's mentors must impart to the younger lot. With the increasing awareness that permanent academia positions are the exception rather than the rule, it behoves us to make our people more ​"job-ready".This again requires the same common minimum skills that make any successful productive scientist.
At the YIM 2014 we had a discussion on mentoring where a very eminent, senior professor mentioned that in India, the PI needs be a friend, philosopher and guide but most importantly an agony aunt. This thought stayed with me since I had seen my PhD mentor on many occasions providing such services to hordes of students, within and outside the lab. I was expecting the same. However, in my two years here, relationship advice is not what my students come to me for. They usually want to talk about work-life balance. On many occasions, I've had to recommend reading books like Lean In, The Color of your Parachute and Motherhood: the elephant in the laboratory. This may well be a reflection of the demographics of Bangalore LifeScience cluster, but it does represent a shift in the kind of guidance being sought. Most of these chats have emanated from posts and pictures that I posted on Facebook etc. While we may not have to be agony aunts, we may sometimes by example demonstrate how to successfully or unsuccessfully navigate life's many challenges.
As I proceed in my journey as a YI, I'm slowly coming to the realisation that as mentors we form a link in the chain– passing on the time-tested parables of work and scientific ethics using crutches of new technology to explore the great unknowns in science. What we need to know to be productive and well-adjusted humans remains the same, just the manner in which lessons are imparted, changes with the times.