Jagadis Gupta Kapuganti is Scientist V at National Institute of Plant Genome Research, New Delhi. He is one of the Young Investigators selected to attend YIM 2020 in Mahabalipuram. In this invited article, he writes about various strategies and ideas that have helped him establish fruitful national and international collaborations.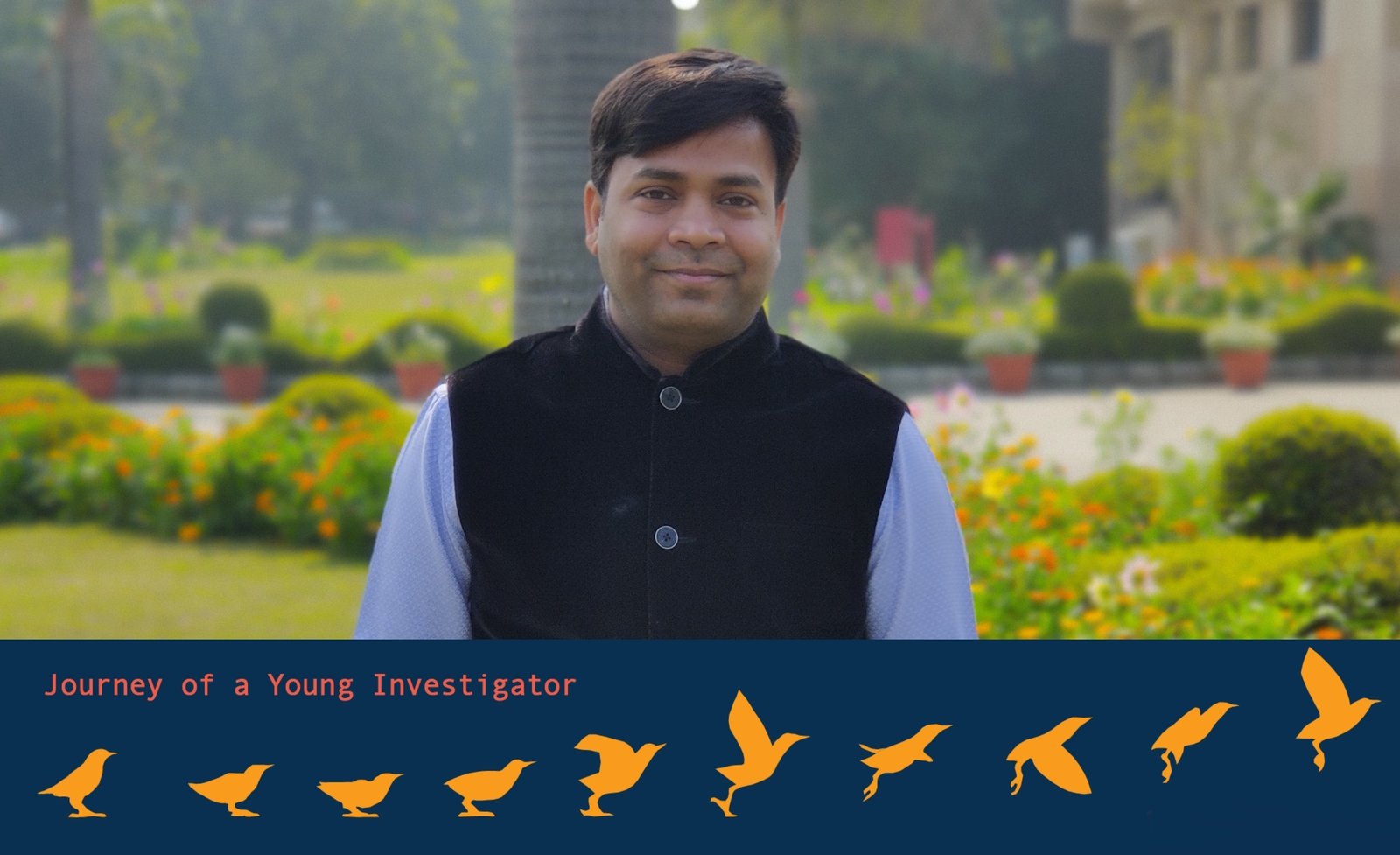 Doctoral studies at the University of Wuerzburg, Germany introduced me to plant nitric oxide signalling, where I discovered that mitochondria participate in synthesising this fascinating molecule and play a crucial role in plant-pathogen interactions. I had a great mentor — Werner Kaiser — and I really enjoyed working with him during my PhD. At the end of my PhD, he permitted me to write a complete research article by myself, from drafting till communicating. As a result, I ended up getting my first corresponding author paper from my PhD work which boosted my confidence about working independently.
During my work at Max Planck Institute of Molecular Plant Physiology, Golm, Germany I investigated the molecular basis of regulation of respiration in plants. This provided a basis for international collaboration as I met people in the nitric oxide community and started developing contacts and writing joint articles. Later I joined the University of Rostock to work on photorespiration.
After that, I got the Marie Curie Intra-Europe Fellowship at the University of Oxford. My mentor George Ratcliffe and Oxford taught me how to establish strong collaborations. I also learnt time management, leadership skills, and effective productivity at Oxford learning Institute. I was also the coordinator of the life sciences division of Oxford Research Staff Society.
After the successful completion of the Marie Curie Fellowship with an excellent publication record, I thought of starting my independent career in India. I attended YIM 2014 in Hyderabad as a postdoctoral fellow and met several directors of institutes. I decided to apply for faculty positions in the same year. I received several offers and chose to join the National Institute of Plant Genome Research (NIPGR), New Delhi (in 2014) as Scientist IV.
As soon as I moved to India, I had a choice between two prestigious fellowships, Ramalingaswami Fellowship and Ramanjunan Fellowship, both of which I had qualified for. I chose the Ramalingaswami Fellowship and was later awarded the Innovative Young Biotechnologist Award (IYBA) award by the Department of Biotechnology (DBT), Government of India.
At this point, I started thinking of applying for grants and saw the advertisement for UKIERI jointly funded by British council and DST. I applied with Luis Mur from Aberystwyth University, UK, who I had collaborated with previously, and got the funding to work on nitrogen use efficiency in plants. This project turned out to be very successful. Later I applied for the Department of Science and Technology and German Academic Exchange Service (DST-DAAD). This application was also successful and provided the opportunity to collaborate with Alisdair Fernie, Group leader of Max Planck Institute of Molecular Plant Physiology whom I admire and am inspired by.
It is great to collaborate with people who are both brilliant and energetic and always guide and stimulate fruitful discussions leading to high impact publications. I also got an Indo-Portugal project to look at alternative oxidase (AOX) role in seeds.
I thought of expanding my research into a translational level. I contacted Theresa Fitzpatrick, University of Geneva, Switzerland and successfully applied for a competitive Indo-Swiss Grant on Blue Sky Research on Enhancing vitamin B6 in chickpea and rice. Excellent ideas and hard work paved the way to get these competitive international grant research grants.
Currently, our lab is collaborating with Germany, UK, Portugal, Canada, Russia, and France. I am an active part of the International nitric oxide club, a group of scientists working on plant nitric oxide. Active involvement in such groups positively drives collaborations.
Since national collaborations are also important, I started collaborating with my colleagues at NIPGR. It is crucial to not only establish but also maintain collaborations to keep them strong in the long run. Along these lines, I was actively involved in organizing an India-EMBO symposium on ​'Sensing Signalling in Plant Stress response' this year together with Ashwani Pareek (Jawaharlal Nehru University), Sneh Pareek (International Centre for Genetic Engineering and Biotechnology), and Christine Foyer (University of Birmingham, UK) where we invited international experts, editors of top plant science journals, and potential collaborators, both national and international. Organizing international conferences like this often attracts further collaborations.
Another crucial part of bringing in new collaborations and expanding one's network is writing papers with several experts worldwide with phenomenal support. This can also help your work get recognised. Organizing special issues and books to bring experts and collaborators under an umbrella is another way to develop collaborations. After I started my career in India, I edited three books on plant respiration methods, nitric oxide methods, and nitrogen metabolism in plants. I recently received an invitation to join as an Editor in Planta, an international journal for plant science research.
For successful collaborations, it is important to focus on a few aspects and become an expert in the area, because too much diversification may lead to reduced focus This would give you in-depth knowledge to elucidate novel phenomena and generate innovative ideas. I tried to focus on nitric oxide signalling and hypoxia tolerance.
Once you are established, it is important to start translational work as well, to maintain a balance between basic and applied work. It is also great to know that basic research can help in developing products with a good commercialisation strategy.
My suggestions:
Attend international conferences focused in your area: One of the best strategies is to attend international conferences where you interact with peers with similar interests and try to discuss your work and arrive at some ideas for establishing collaborations.
Don't lose touch with collaborators: It is crucial to have continuous interaction with collaborators, Interact and share experimental data with each other and start writing papers together.
Leverage your existing collaborative relationships: Collaborations become successful when you work with people you already know and with whom you might have invested a significant amount of time and effort in building trust. One should note that you always need new ways of thinking, such as bringing different expertises together. The best strategy is to start with a previous collaboration and then expand the collaborations with new people.
Apply for international projects: One of the cornerstones for success to secure funding along with collaborations. DST and DBT have several international projects; hence apply for these grants with collaborators abroad.
Start journalspecial issues and books: Another way to develop collaborations is to try to organize special issues and books, thereby expanding your international network.
Organize international conferences: Organizing international conferences can be somewhat tedious, but it can provide one huge benefit and international visibility.
Work hard and keep the collaboration going: You need to establish a successful base. If you are the lead coordinator, you need to establish norms, understand the strengths and weaknesses of collaborators, and constantly work to keep the collaboration intact and live.
Developing and maintaining collaborations requires constant effort. It also takes time. The best strategy is to plan it out at the beginning when you are establishing your lab, and then start working on it to make it successful.