In the fourth article of our JOYI 2022 series, Chandana Basu, DBT/​Wellcome Trust India Alliance Early Career Fellow at the Centre for Genetic Disorders, Banaras Hindu University, Varanasi, speaks about the different challenges she faced on her journey as a young investigator, and the lessons and navigational skills learnt.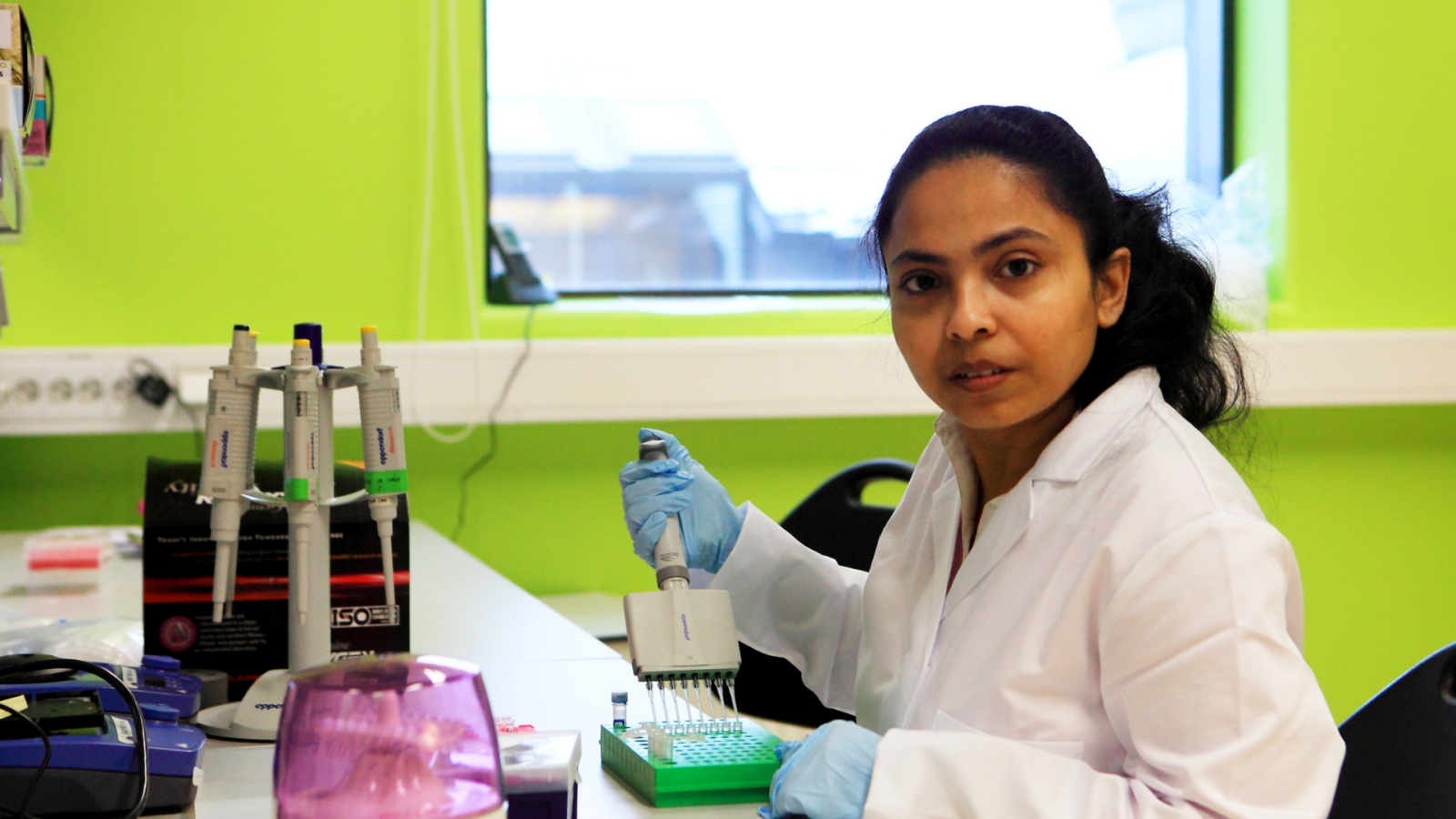 Biology was always my favourite subject, and I would always go beyond text books to learn more about biological processes. However, in my school years, I did not know I would end up being a scientist! It was probably the curiosity that I had kept within myself that flourished later in life. I did my undergraduate B.Sc. (Microbiology Hons) from University of Delhi, New Delhi, and Master's degree (Biotechnology) from Awadhesh Pratap Singh University, Madhya Pradesh in India.
My first hands-on experience in the lab was during my Master's dissertation in Dr K. Thangaraj's lab at the CSIR-Centre for Cellular & Molecular Biology, Hyderabad. During that period, I discovered my passion for science and the joy of experimentation. From there I knew that this is what I wanted to pursue further as my career.
When I received a scholarship to pursue Ph.D. at the University of Tartu, Estonia — one of the best labs in population genetics — my joy knew no bounds! My Ph.D. years in Tartu taught me the art of doing good science and the formal training that is still a part of my existence as a scientist. My supervisors, Professor Toomas Kivisild and Professor Richard Villems, gave me an independent research environment early on, where I could initiate my collaborations and network through them. Here, I learnt to work as a team member and contribute in mega projects.
Following my Ph.D., I wished to do a postdoc on a topic of my own interest and so, I started applying for fellowships. I was fortunate to have been invited by Professor Ian Jackson, Institute of Genetics and Cancer at The University of Edinburgh, United Kingdom (UK) to give a talk; he introduced me to Dr Denis Headon. I was awarded the Marie Skolodowska-Curie Actions Individual Fellowship, which brought me to The Roslin Institute at the University of Edinburgh. Here, my postdoctoral training in Dr Headon's lab helped me gain scientific expertise in working with mouse models (something I had not done before), thereby extending my skill-set and also giving me an opportunity to interact with world-class scientists and improve upon my soft skills training and personal development. I still remember my excitement on meeting Sir Edwin Southern, who discovered Southern blotting.

While volunteering as a STEM ambassador in the UK and during Open Days, I could interact with school children. It was satisfying to watch the twinkle in their eyes as they understood the joy of discovery.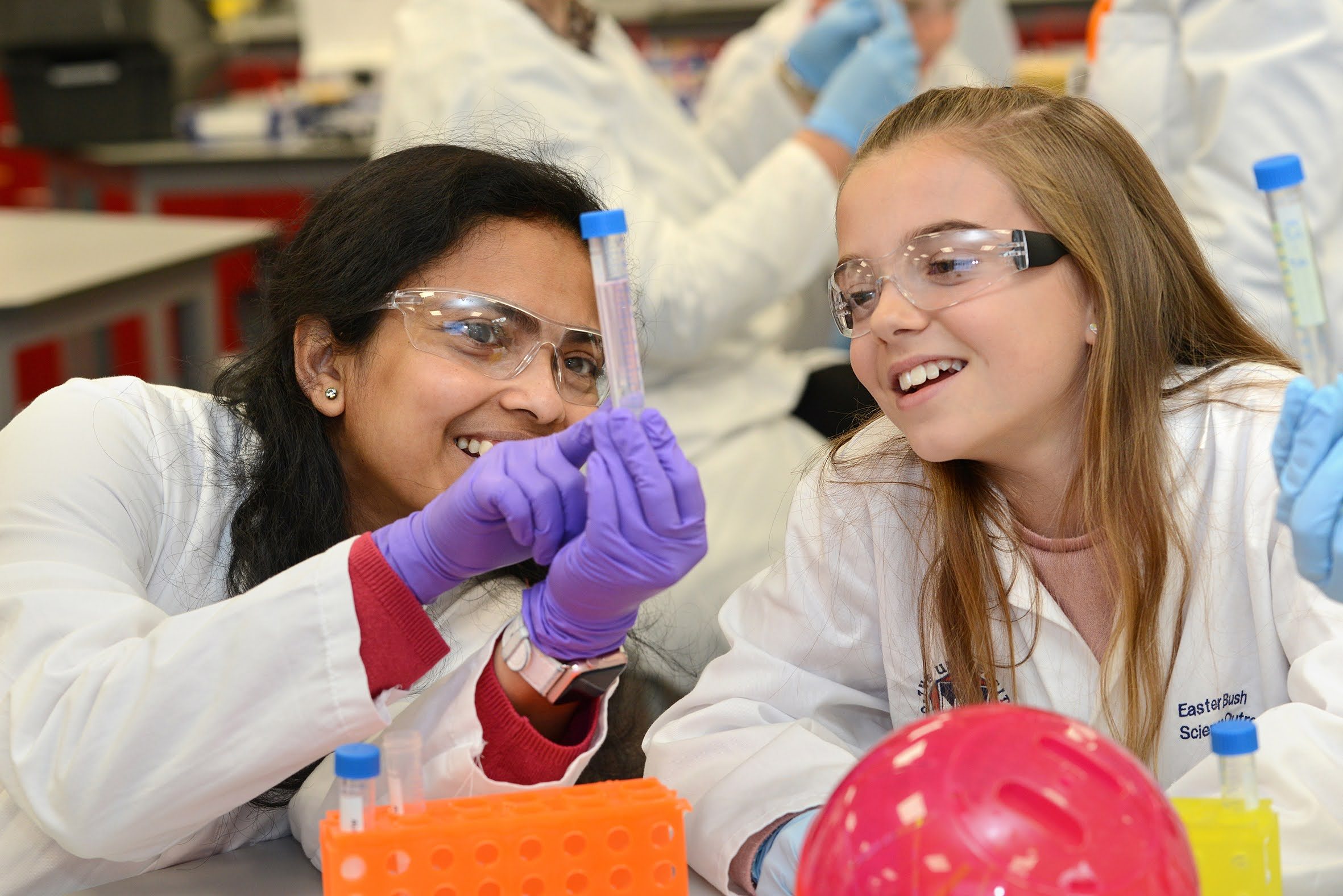 Finally, in 2019, after spending more than a decade abroad, I landed at the Centre for Genetic Disorders, Banaras Hindu University (BHU), Varanasi, as a Ramalingaswami Re-entry Fellow to start my journey as an independent researcher in India.
When I started the life of a principal investigator (PI), the greatest joy was in unfolding and exploring the multiple paths I had and could work on. I am totally enthralled by the human phenotypic diversity around me, and my lab (GenoPhen Lab) focusses on investigating existing inter-individual variations to understand adaptation in the past and to use this knowledge for the betterment of public healthcare. It is interesting to know why people look different, what adaptations they have undergone in the past and why they were important. My Ph.D. work focused on two adaptive traits – skin pigmentation and lactase persistence in South Asian populations. My current project, funded by DBT/​Wellcome Trust India Alliance, has a more holistic approach and involves a combination of population genetics and functional studies, to understand hair-shape genetics.
Here, I share some experiences and lessons learnt on my journey thus far.
Returning to India
Travelling across nations and moving with family is not easy. I would often be questioned by people around me, asking if I felt better or missed staying abroad. When they did not find me complaining enough and smiling back at them, they would be disappointed. This led me to feel that enough stories have not been put forward by young investigators (YIs) who come back to their roots and excel here. It resulted in the inception of a panel-led discussion with returned-to-India scientists, along with Dr Karishma Kaushik, and eventually resulted in a follow-up blog.
Getting my foothold in Indian academia
Having been abroad for so many years, I did not have touch with Indian academia. When the COVID-19 pandemic hit, it further shut down any chances of travel to meetings and conferences. At this time, I came across many twitter friends (Science tweeps). Even though I had not met them in person, the feeling of support and encouragement was strong. It felt great to be connected to other early-career fellows and students.
Maintaining balance during the pandemic
The pandemic brought me to a standstill. I could not order equipment and chemicals. It was a constant juggle between work and home because as a woman in STEM, I was working ​'from home' and ​'for home'; there were child care and career responsibilities.
My biggest challenge was not getting that 9 to 5 work-time at a stretch. This is when I learnt a new skill – ​'to work in breaks'. I made my short and long breaks distinct and then divided my work according to them. The pandemic also helped me to pause and reflect on myself and what I want through my career, my ideologies and principles of the lab that I was building.
Pulling the strings together – what worked for me as a YI
Resilience: I realized that flexibility can be one of the biggest assets in Indian academia. I remember Elsa's song ​

'

Let it go'. Your resilience can be one of your tools for success. The hierarchy, the bureaucracy, the paperwork does not bother me anymore. My positivity was infectious enough to sail through.
Acknowledging the support system: My mantra of ​

'

growing together with the tribe' worked. Acknowledging others for their success and making them inclusive in my own success made them accountable for their work. I saw them working with more interest and enthusiasm.
Having a positive work environment: If this works everything else works! The Coordinator of my Centre – Professor Parimal Das – had also returned to India after working more than a decade in the United States. So, it was easier to relate to him when I became stuck with the system, and he would always help me to find a way out. Having supportive mentors around me, like Professor Rajiva Raman, whom I can go and speak to whenever I need any advice is true bliss.
Having a solution-driven approach: I became more solution-driven in my attitude rather than being a problem-stater. I start looking for solutions much earlier and also tell my students the same. Having a Plan B on hand works!
Time and walk-in: One of the biggest challenges I faced was the walk-in system. I restricted all vendor meetings and student meetings for mentorship to 3 – 5 pm. In this way, both their time and my time were respected, and I had an agenda on hand when speaking with them.
Experience gained never goes in vain: In my research career, there was a point when I was a part of the first molecular biology lab of the Institute. As a Senior Research Fellow in Dr R. Ramani's lab at the Indian Institute of Natural Resins

&

Gums, Ranchi, I learnt about tenders, quotations, ordering and maintenance of instruments, which was very useful when I started my own lab.
Small initiatives and small projects
Many students complained about lack of motivation, their science being affected, and experiments on hold. This is when I thought of starting a webinar series on ​'Women in Science'. It was very encouraging to have the Director, Dean, Coordinator of my Centre, and senior faculties of BHU support me in this venture. It is a monthly event, and I still continue to run this with alternatively one national and one international speaker.
YIM – a great networking event
The Young Investigators' Meeting (YIM) was that invisible connecting thread that helped me to further strengthen my roots in Indian academia, to get to know more early-career researchers, and to connect with students and senior faculties across the country. Networking through YIM 2021 was a huge asset for me while starting a new lab especially during the pandemic. Listening to the stories of other PIs and their journeys was very inspiring. From there, new collaborations started for me; checking on fellow mates during the pandemic and discussing what to do in certain situations helped me a lot.
Building my nest
Getting the first instruments in place, and then the consumables, was sheer joy! After toiling over paperwork and overcoming the pandemic hues, I finally got my first Ph.D. student. This meant an extra pair of hands, somebody I could rely on, somebody who can take my ideas forward. The transition from ​'me' to ​'we' had the feeling of a team.
Future goals beyond my role as PI
I would like to contribute towards science policies. Having understood the leaky pipeline for women in science and the dropouts, I would be very happy if I could motivate one girl to pursue higher education or help her not to lose motivation. This would definitely make me happy from inside out and the purpose of my return to India would be fulfilled.
I am thankful to all my mentors who have shaped me, and I carry the learning and experiences as ​'goody bags' with me. I am blessed to be surrounded by family members who support my journey in science.