Swati Subodh is a researcher-turned-entrepreneur. She is the co-founder of 1M1B Foundation.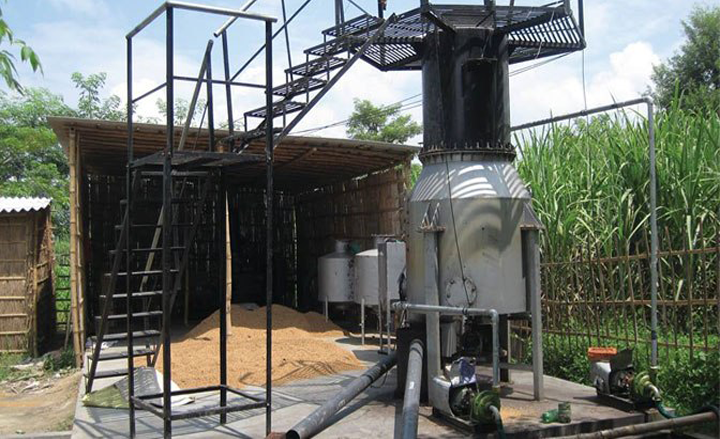 In 2013, the newly instated central government launched the ​'StartUp India, StandUp India' initiative with the ​'Make in India' and ​'Digital India' initiatives taking shape on the sidelines. This was not a mere coincidence, rather a well thought through social and economic strategy. Soon, public funding, strategic policies & directives, physical & digital infrastructure and private investment mandates were rolled out to support the initiative. Entrepreneurship became a commonly discussed concept not just in the corridors of power or business clusters; rather it percolated right through the B‑schools down to K12 schools. What followed over the next four years saw India's emergence as the third largest startup ecosystem in the world.

This growth story, however, did not trickle down to the rural India. Even today, the rural population lacks access to key amenities like basic healthcare, clean water, education, a market for their produce and equal economic opportunities.
StartUps as vehicles of change
70% of India's population live in the villages. They also make up 40% of the worlds under-served population. India cannot move forward without their inclusion.
StartUps can act as a vehicle of change by bringing better health, improved access to energy, better agricultural technologies, clean water and several such benefits to the rural India. A symbiotic equilibrium can exist where the urban and rural markets can interchangeably exist as producers or consumers at different time points.
Some startups have already started seeing the opportunity in these markets and are doing their bit to bring about a change. Let's look at some of them:
Agriculture: The existing produce needs bigger markets to sell in and better logistics for storage & transport to minimise wastage. On the other hand, practices like drip irrigation, soil testing, weather forecasting for cultivation/​harvest, access to sophisticated farm tools etc can optimise productivity.
CropIn's technology uses data from the grassroots like soil content, annual rainfall, cropping pattern

&

location of the farm to enable solutions that prevents damage in case of a calamity. It also advices on crop cultivation based on soil type etc. In the process it gathers data to further fine tune its algorithms
Skylark drones and Indrone Solutions employ drones for crop surveying, spraying, monitoring and photography in a bid to make farming more productive and profitable.
Renewable Energy: Even today, much unlike our cities, electricity and fuel remain inaccessible or unaffordable in villages. Clean green sources of energy like wind, solar, geothermal and sometimes natural sources of water are ample in these parts and can be utilised for meeting energy needs, not only in villages but globally.

Mera Gaon Power builds, owns and operates micro grids serving off-grid villages with high quality, dependable lighting and mobile phone charging services using solar energy. Their innovative model can deliver service in a typical hamlet with a setup cost of as little as $1,000.This is made possible due to its low cost design making it ideal for the rural setting.
Husk Power Systems: This startup uses a biomass gasifier to generate electricity thus saving 18,000 litres of diesel and 42,000 litres of kerosene every year. Each of the company's plant is currently serving over 400 rural households in Bihar. This also helps in improving the health conditions in rural communities by reducing indoor air pollution.
Healthcare: Access to primary healthcare and distribution of basic health services remain a challenge in villages due to lack of infrastructure, expertise and intent. With increasing investments in digital infrastructure, medical services and specialist consultations are becoming achievable. At the same time, healthcare providers, with their robust cost-efficient platforms, are not only providing care but are also gathering valuable health-related data.
iKure follows an innovative impact model that is centered around providing sustainable livelihood to healthcare workers on one hand and employing technology on the other by remotely connecting doctors with patients. Many other enterprises are also employing technology to override the absence of trained healthcare professionals in the villages
Sigtuple's artificial intelligence based platforms analyse dense data sets to enable remote diagnosis of blood smears, chest x‑rays, urine microscopy, semen, fundus

&

OCT scans in areas where specialists are not available
Water: Lack of clean drinking water fuels repeated cycles of disease and morbidities in rural settings. Portable & easy-to-use options are much required.
Think Phi's product ​

'

Ulta Chattha' collects rainwater and filters it to make it drinkable. At the same time it harnesses 15KW of solar energy per unit. Although, the installations are thus far confined to the urban areas, it will find immense use in the villages
Driptech India Pvt. Ltd.: Provides gravity drip irrigation technology to marginalised farmers in a cost-efficient manner
Skills & Education: Poor infrastructure with uninterested, un-incentivised and overworked teachers has led to a breakdown in this sector, especially in resource-poor settings. Lack of educated or inadequately skilled manpower is adding to the under-employed or unemployed pool of youth. Digital classrooms to bridge this gap and bringing employment opportunities to the villages are the need of the hour. Startups like Meghshala are working on empowering village teachers whereas enterprises like Hella are delivering automobile training to village youth and enabling them to startup on their own.
Harnessing local resources & expertise: The hinterlands have much to offer in terms of natural beauty, local traditions and crafts, and may also offer insights into harmonious co-existence with nature. Many startups are addressing this through innovative models in rural tourism, organic farming, etc.
While these startups are early movers in sensing the needs of the rural markets, there is still room and a huge need for many other startups.When positioned correctly, they can be perfect conduits of socio-economic change as they harness the innate essence of the villages, enable access to amenities and at the same time enable their participation on a global scale.