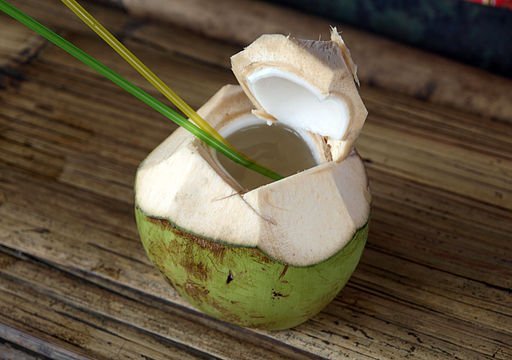 Believing that an innovative idea has potential is a key to success. Muniasamy Neerathilingam (Munish) who is currently associated with the Protein Technology Core facility at C‑CAMP had such an idea. His team recently discovered the potential application of tender coconut water (TCW) in recombinant protein production.
Munish was already familiar with using TCW for the growth of microbes and endogenous protein production. Understanding its sterile nature, he realized it could also be an ideal media for recombinant protein production. In addition, coconuts are readily available and economical, reasons that encouraged him to pursue this as a marketable product.
His innovative work gained media attention and a positive response from pharmaceutical sector. ​"This new medium will help develop raw materials for drugs at rates so cheap it threatens to make traditional media like animal products and chemicals go out of the market…" says Kiran Mazumdar-Shaw of Biocon. This simple but elementary idea is but a few steps away from being patented. Deepti Chandraprakash from IndiaBioScience chatted with him to learn more about his research, motivation to work on new ideas, patenting and licensing, and his scientific interests and experiences.
Your recent work on using tender coconut water as a media for expression of recombinant proteins has garnered interest. How did you stumble upon the idea?
The work on tender coconut water research happened by chance. During one busy day, I chose to have tender coconut water (TCW) instead of coffee. While cherishing the taste of this natural drink, I pondered about how nature keeps this water so sterile. That's when the idea of using it as sterile media for growth emerged. I didn't allow the idea to sit for long, but instead started working right away to prove my hypothesis.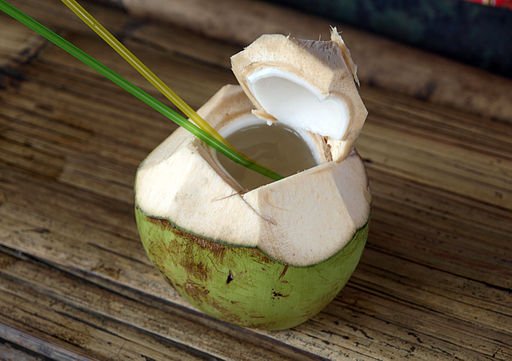 What makes TCW a better sterile media than others?
Generally, preparing media for microbial growth requires tedious procedures like extraction of nutrients, their maintenance, sterilization and supplementation to meet the requirements for microbial growth and development. A lot of manpower and money goes into preparing media, right from getting all the required components to sterilization of the media.
While there have been studies focused on the growth of microbes and endogenous protein production in TCW, its application in recombinant protein production has not been demonstrated before. There are so many advantages – it is naturally sterile, economical and abundantly available.
Also, in the current scenario, the therapeutic application of recombinant proteins is increasing, and there is need for media free from any toxin. TCW serves as excellent source mainly for the reason that it is plant derived and deficient in endotoxins, compared to other commercially available media.
Are there any limitations to the use of TCW?
TCW collected from different geographical locations showed variation in growth rates attributed to differences in chemical composition. Subsequent studies in an attempt to normalize the inconsistency revealed that nitrogen sources were the only limiting factor.
Apart from addition of nitrogen sources, tender coconut water can be used without any major modification.
There is a constant effort by the government to facilitate Academia-Industry partnerships that can lay a strong foundation for new innovations. Nevertheless, there still exists a huge gap between invention and commercialization. To rectify this gap, there is now increased focus on patenting academic inventions and licensing. After Munish emphasized the importance of TCW as a potential source of sterile media, he discussed his stand on patenting and licensing this innovative technology.
Your innovation is now moving towards becoming a novel technology that the pharmaceutical companies are interested in. Was this an easy journey?
When I got tender coconut water to the lab as a research material, people laughed at me. But once our team started working and we got results, we were all set to publish. BMC accepted our work after about six months of constant review and completion of additional supporting experiments. I thought it was just another research paper, but with the move towards patenting and licensing, the whole scenario changed. Now people are talking about this as work that has potential applications in the pharmaceutical industry, and many firms are approaching us to use this technique commercially.
How easy is the process of patenting?
Discussions with C‑CAMP's Technology Transfer Office allowed me to envision the potential in licensing this technique. The office then evaluated the application stringently, and also assisted in filing the patent.
The work had merit so it got accepted with appreciation but nothing would have happened without the immense support from C‑CAMP.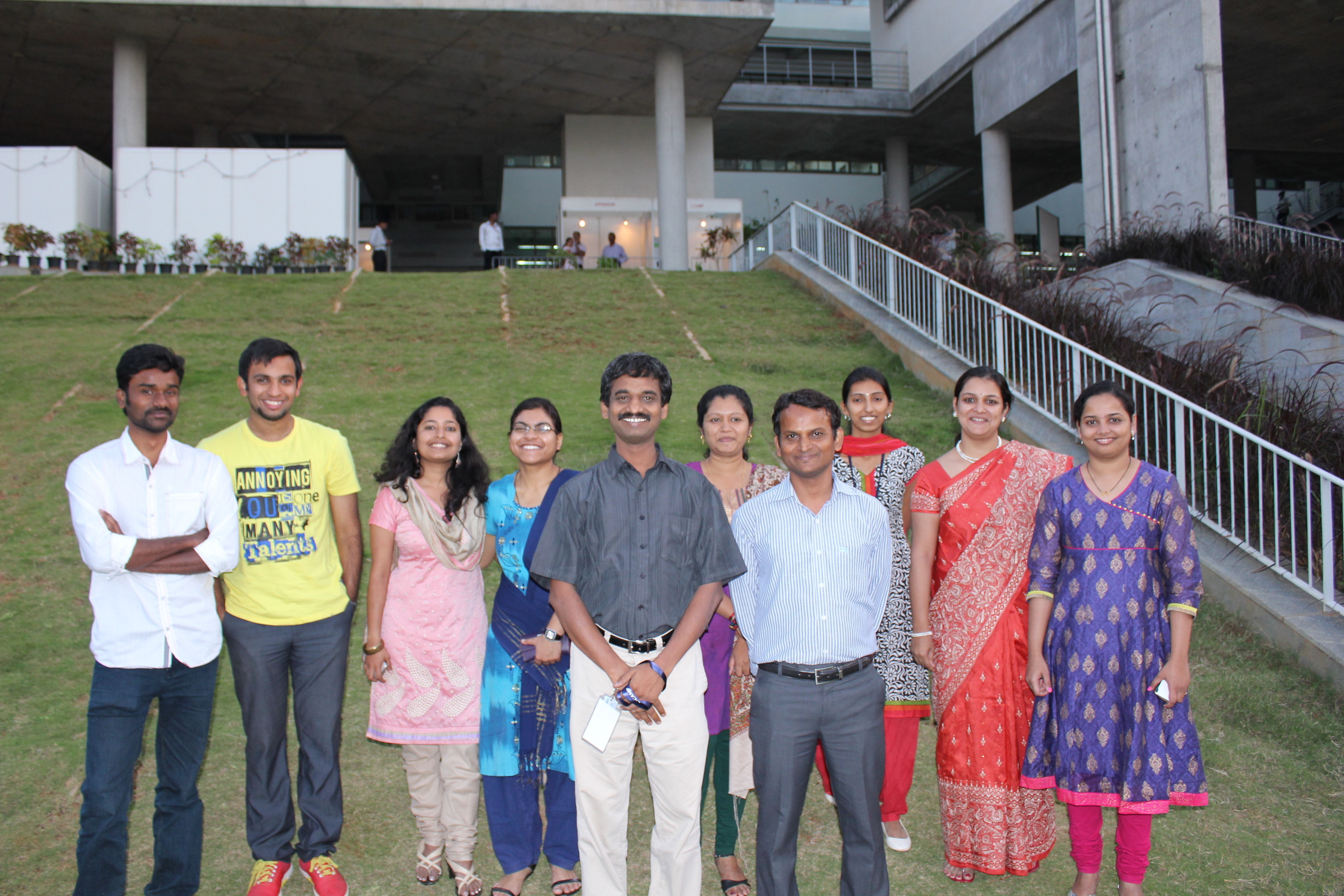 As Munish reflected on the positive impact of his workplace on his research, the conversation turned to his views on the research climate in India and his experiences as a researcher and a mentor. Munish has two Masters degrees from India and had previously worked in the private sector. He moved to Oxford for his D.Phil in Biochemistry and subsequently to University of Wisconsin and University of Texas for post-doctoral studies. He recounted his experiences of the scientific culture both in India and abroad, and we furthered our discussion to understand what made him come back to India.
What brought you back to pursue your research in India?
Prof. S Ramaswamy, the co-founder and current CEO of the Centre for Cellular and Molecular Platforms (C‑CAMP), gave me an opportunity to head the Protein Core Facility in C‑CAMP. I quit my job in industry and decided to come back to India since this job opened avenues to work in my area of interest: protein chemistry, NMR based research, and protein purification.
What is your experience working in India?
C‑CAMP is a good place to work in, and a great model for attracting talent back to the country.The main focus of the Protein Technology Core facility is to provide services and most of our time is dedicated towards this. When I get some interesting ideas that I think are executable given the time and resources, I spend extra hours in the lab designing experiments to work on the ideas. The job gives me the flexibility to explore my research interests.
What would you like to tell Indian scientists who want to return home and start a career in India?
I feel the breathing time is limited working abroad. There, VISA issues bind us, and getting a faculty position is not all that easy. In India, opportunities and funding options are increasing, with more national institutes and research organizations providing a scientifically sound environment.
You are at C‑CAMP as Director of the Protein Technology Core facility. What do think is important to keep your team and students motivated?
One should create interest and the team members will motivate themselves. When I spoke to my lab members about the tender coconut project initially and told them that the success might lead us to patent the technique, it inspired them to work really hard towards achieving the goal. When we see potential and talent in students, we should lead them in the right direction, encourage them and they will be motivated to work.
Our team, including students, spends coffee breaks discussing science and the latest developments. We do not have a traditional hierarchical model. Everyone calls each other by their first names.
I learnt from my mentor at Oxford, Prof. Iain D Campbell, who always emphasized that learning is a never-ending process, that we learn a lot from our students. All that is required is to be simple, easy to approach, and give them credit for their work.
From the entire interactive conversation, it was obvious that giving new directions to ideas is not all that simple. It requires confidence in one's ideas, determination, patience, hard work and finally knowing the market. Most inventions arise out of necessity. In this case, Munish understood the need of the pharmaceutical company and tried to address the problem. His creative idea grew, got nourished with the help of his motivated team and isnow all set to taste the fruit of success.
For further reading see: Sekar N, Veetil SK, Neerathilingam M. Tender coconut water an economical growth medium for the production of recombinant proteins in Escherichia coli. BMC Biotechnol. 2013 Sep 2;13:70. doi: 10.1186÷1472−6750−13−70 PMID:24004578