YI Survey Report: A Survey to Assess Issues Faced by Independent Life Science Researchers in India
A YI survey to assess issues faced by independent life science researchers in India was developed and disseminated by IndiaBioscience in 2021-2022.
The survey was conducted via a Google form and the survey results were analysed in an anonymous manner. The survey results and recommendations have been collated into this report, with graphical and descriptive recommendations.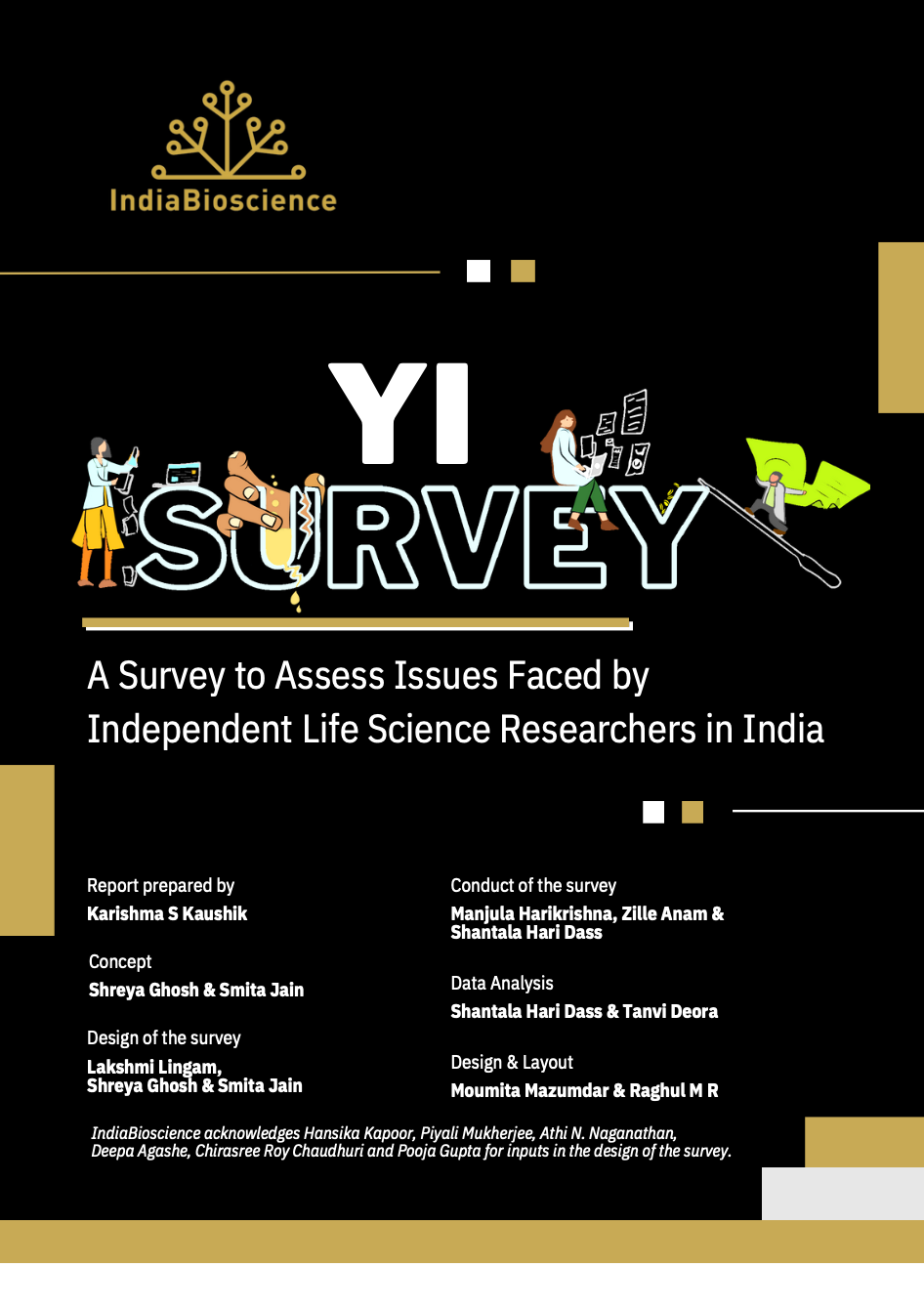 Download the full report here.