From the IBS desk
Dear readers,
This month, at IndiaBioscience, we've had some very vocal discussions about challenges that science practitioners face - in finding a career direction right for them and advancing it in a meaningful way. There are unanswered questions galore - to continue in academia or branch out into something else? What are the skills needed if one chooses to step away from the bench? If staying in academia, how to select a research question? These, and other related questions will constitute our theme for articles at IndiaBioscience next month. We look forward to your comments and discussions on the same.
Preparations for YIM 2018 are in full swing. We will soon be launching a new segment to our website - The journey of a YI, where young scientists will share their research and personal journeys. Stay tuned.
And now, a roundup of the stories we've been chasing all June.
Team IndiaBioscience
News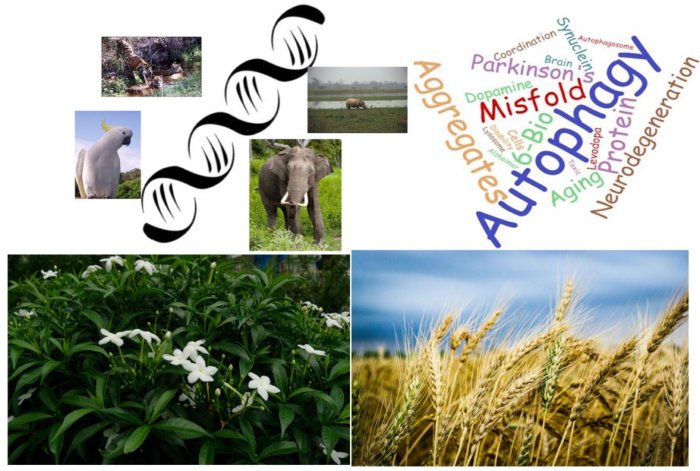 Can aspirin protect against cancer?
Vanshika Singh
Researchers from IIT-M show how aspirin cuts off energy supply to cancer cells and forces them to die.
A new hope to combat Kala-azar
Anusha Krishnan
A new hope has emerged for Kala-azar patients with the discovery that a natural compound called voacamine can kill even drug-resistant strains of Leishmania.
The looming crisis in India's bread basket
Manupriya
Scientists say India will be a hotspot of decline in wheat productivity as global temperatures soar

DNA bank in Bareilly set to aid in wildlife conservation
Reteeka Sud
DNA bank at the Centre for Wildlife, Indian Veterinary Research Institute (IVRI), Bareilly, would use genetic technologies to supplement ongoing efforts in wildlife conservation.
Autophagy – on the road to curing neurodegenerative diseases
Divya Khatter
Inducing autophagy can provide respite from Parkinson's-like symptoms by not allowing misfolded proteins to accumulate in cells.
7th India Alliance fellows' meeting at Hyderabad
Leslee Lazar
At the 7th annual India Alliance fellows' meeting, scientists discuss cutting-edge research and practical challenges faced in doing science in India.
Columns
How citizen science is helping solve India's environmental challenges
Lakshmi Supriya
Find out how citizens across the country are doing their bit to help us know our environment better and be prepared for the challenges that await us.
The Himalayan glaciers and their vulnerabilities: an interview with Anil Kulkarni
Anusha Krishnan
Anil Kulkarni talks about the threats of retreating glaciers, glacial lakes, and recent advances in glacier research in the Himalayas.
Upcoming deadlines
Grants
Newton Bhabha PhD Placements Programme
British Council, Department of Science and Technology, Department of Biotechnology
21 August 2017
Hamied Visiting Fellowship
University of Cambridge
Open deadline
Jobs
Project Scientist 'C'
Centre for Marine Living Resources and Ecology
24 July 2017
Senior Programme Officer - Climate Change and Energy
World Wide Fund for Nature-India
15 July 2017
Events
Basics and Therapeutic Applications of Pluripotent Stem Cells
School of Life Sciences, University of Hyderabad
17 - 27 July 2017