From the IBS desk
Greetings, dear readers!
We hope this newsletter finds you in good health and high spirits. We at IndiaBioscience have had a thrilling month full of activities that we can't wait to share with you.
The 15th Young Investigators' Meeting (YIM 2023), our flagship networking and mentoring meeting for young scientists, just got concluded. We would like to express our gratitude to YIs, PDFs, Mentors, Directors, Institutions Representatives and other YIM attendees who made it a huge success. We had a great line-up of keynote and mentor talks, panel discussions, breakout sessions, and poster presentations. Watch out for an exciting series of articles on YIM 2023 starting next week!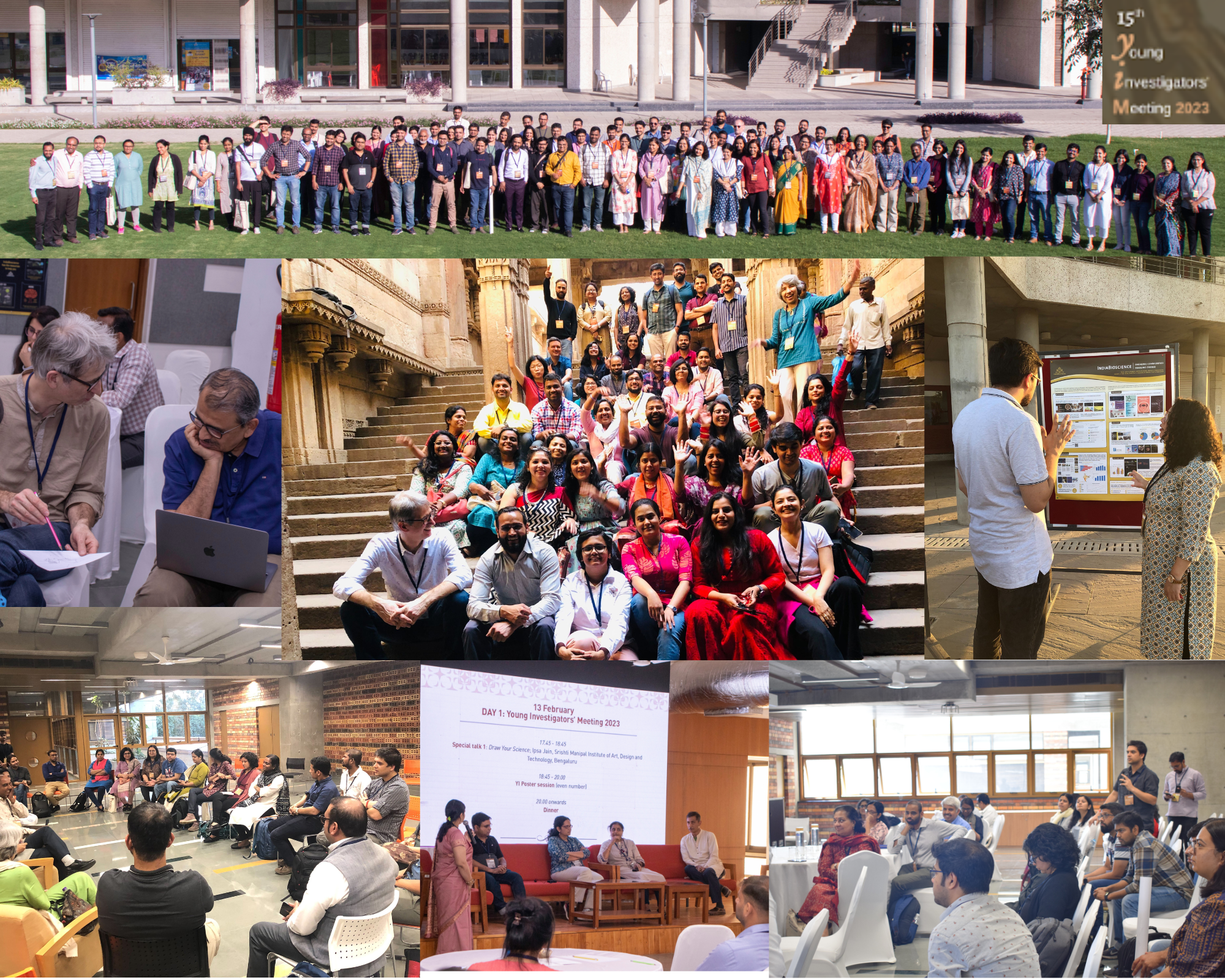 To celebrate YIM 2023, we have featured eleven stories in our 'Journey of Young Investigators (JOYI)' series. We asked all the young investigators selected for this meeting to share their amusing anecdotes and inspirational journeys with us. You can find the recent articles in this JOYI series linked below, and browse through the entire series here.
You must have heard that Satyajit Mayor passes the baton to the new NCBS director, LS Shashidhara. We would like to thank him for his leadership and support for IndiaBioscience. At the same time, we would like to extend a warm welcome to LS Shashidhara. Congratulations, Shashi! We are fortunate to have such stalwarts as our Board members to guide and support us on our mission to promote the biosciences in India.

If you'd like to contribute an article, produce a podcast or organise a joint event with us, drop a mail at hello[at]indiabioscience[dot]org. Connect with us on social media (Twitter, Facebook, LinkedIn, Instagram, YouTube) and join our mailing list to stay in the loop.
Scroll down for a quick peek into upcoming events at institutions from across India, our latest activities, and updates including jobs and grant opportunities.
Stay Engaged and Enable Change!

Journey of a Young Investigator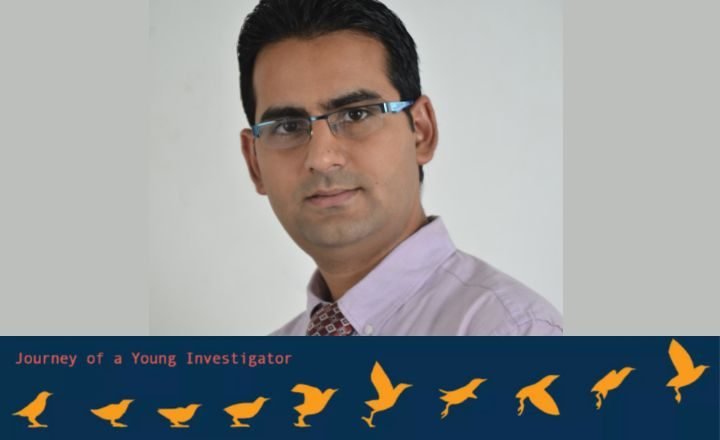 Vinod Tiwari is an Associate Professor at the Department of Pharmaceutical Engineering and Technology of the Indian Institute of Technology (BHU), Varanasi. In the eleventh article of our JOYI series, he shares the hurdles he encountered while setting up a pharmacology lab in India as a young investigator.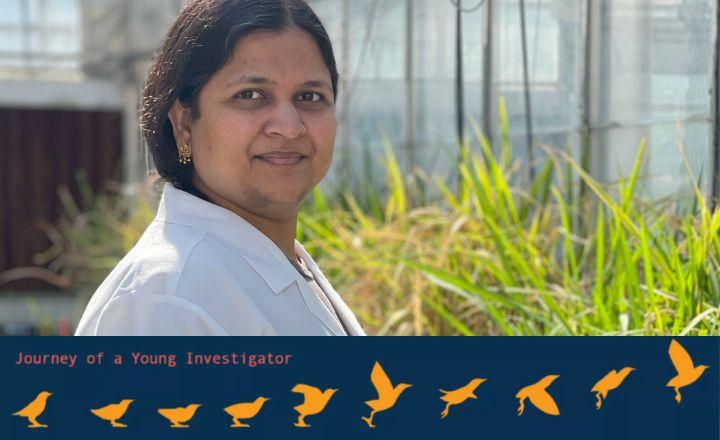 Bhuvan Pathak is an Assistant Professor at Biological and Life Sciences department of the Ahmedabad University, Gujarat. In the tenth article of our JOYI series, she shares her journey as a plant biologist returning back to her roots in India for contributing to biotechnology-based research in crop improvement.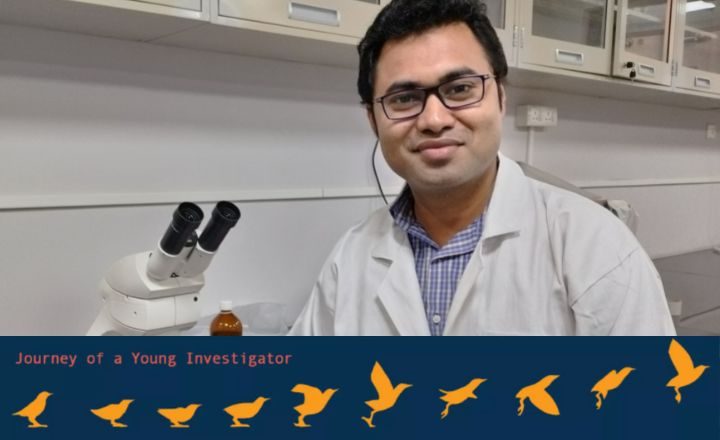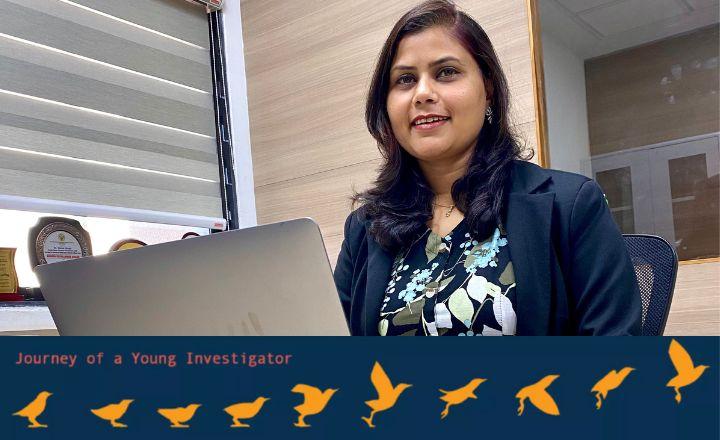 Avishek Banik is an Assistant Professor at Institute of Health Sciences of the Presidency University, Kolkata. In the ninth article of our JOYI series, he shares his journey from fascination with the microscopic world to establishing a successful microbial interaction lab as a young investigator in India.
Nisha Singh is an Assistant Professor at Department of Bioinformatics of the Gujarat Biotechnology University, Gandhinagar. In the eighth article of our JOYI series, she shares her inspiring journey of transitioning from wet lab to bioinformatics as a young investigator in India.


Pavan Agarwal is an Assistant Professor at the Centre for Molecular Neurosciences of Kasturba Medical College, Manipal, Manipal Academy of Higher Education (MAHE). In this invited article, he recounts his rollercoaster journey of setting up an independent research group during a pandemic as a newly returned young investigator in India.
EDUCATION
'Emerging trends in the life sciences': An event to make biology and biologists more accessible to UG students and educators
Vijeta Raghuram, Priya R & Suma S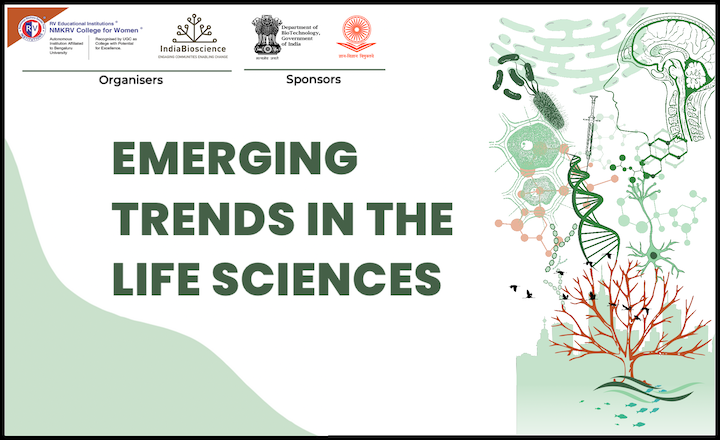 On 4 Nov 2022, IndiaBioscience and NMKRV College for Women, Bengaluru co-organised a one-day seminar for undergraduate and post-graduate students and faculty, featuring talks on the upcoming areas of biology by scientists in the city. This article focuses on the highlights of the event and why such events are essential for undergraduate students and educators.
Molecular Workbench
Molecular Workbench, a free and open-source software developed by the Concord Consortium, offers free and open source visual and interactive simulations to explore concepts in physics, chemistry, biology, biotechnology, and nanotechnology. It also offers real-time assessment reports to monitor the learning progression of students.
COLUMNS
YIM 2023: Let's hear from the organisers
Ankita Rathore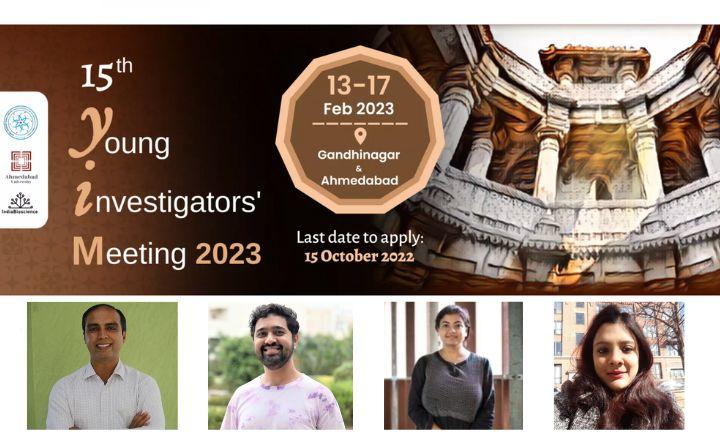 The 15th Young Investigators' Meeting (YIM 2023) is taking place from February 13th to 17th, 2023 at Ahmedabad University and IIT-Gandhinagar, Gujarat. We asked the organisers of the YIM 2023 (Dhiraj Bhatia, Indian Institute of Technology, Gandhinagar; Nishad Matange, Indian Institute of Science Education and Research (IISER), Pune; Ratna Ghosal, Ahmedabad University, Ahmedabad; and Shantala Hari Dass, IndiaBioscience, Bengaluru) a few questions about the upcoming meeting. Here is what they had to say.
NEWS
Winners of Infosys Prize 2022
Yashika Kapoor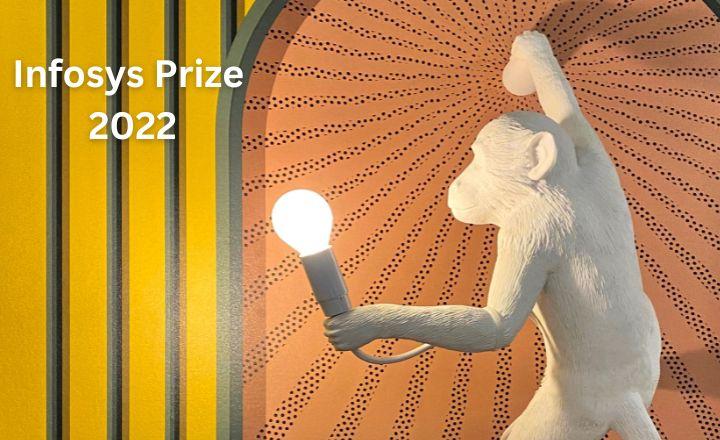 The Infosys Prize awardees this year were felicitated on 7 January, 2023. They represent the different disciplines of Engineering and Computer Science, Humanities, Life Sciences, Mathematical Sciences, Physical Sciences, and Social Sciences. The awardees have been recognised and lauded for extraordinary contributions in their respective fields.
ACTIVITIES AT INDIABIOSCIENCE
Talk at Nirma University, Ahmedabad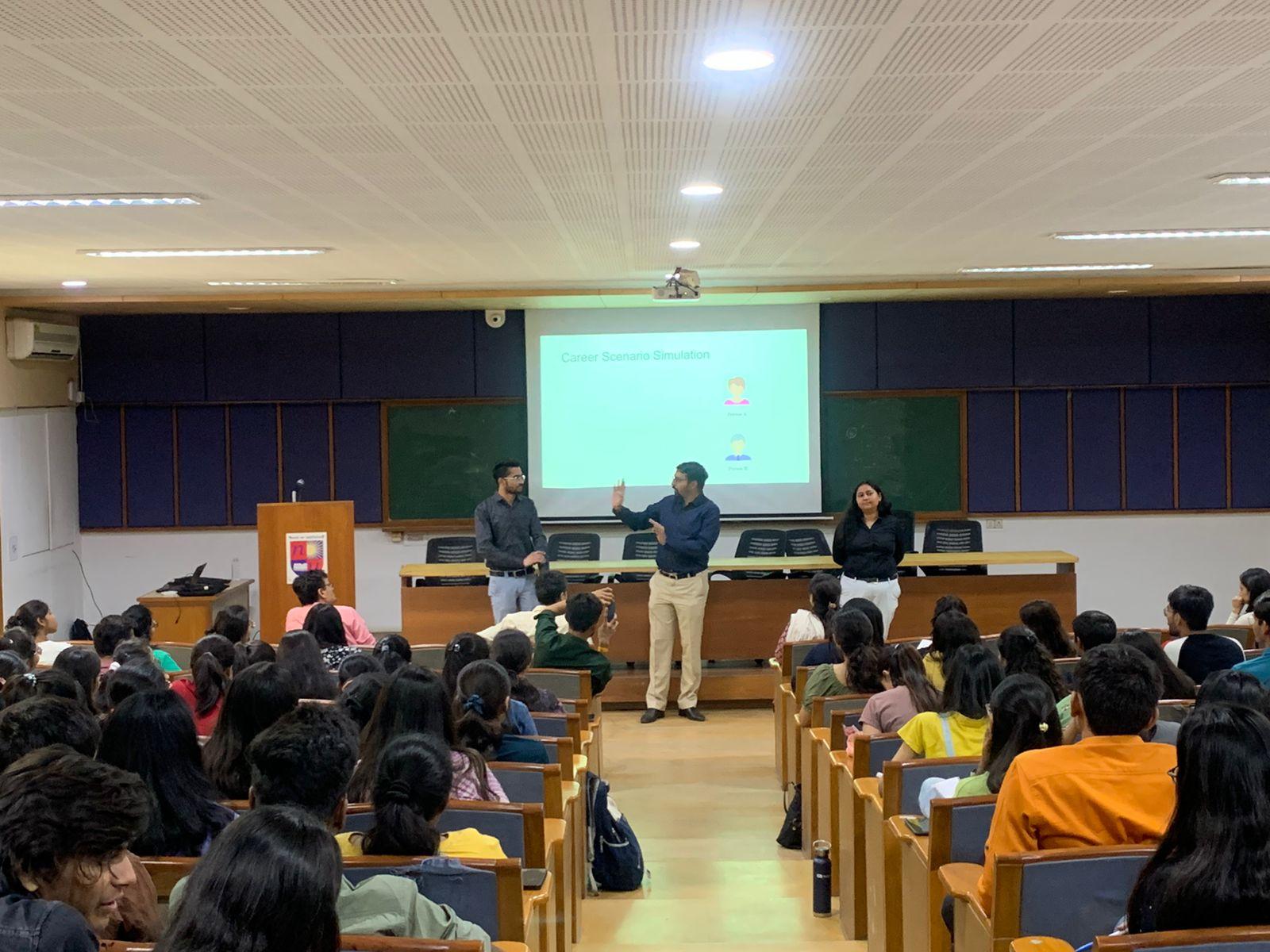 Aditya Parekh from IndiaBioscience interacted with ~90 masters, PhDs and research students at Institute of Science, Nirma University (Ahmedabad, Gujarat). In his talk, "Looking beyond the conventional: Merging Passion with Profession'', he talked about unconventional career transitions and job opportunities beyond science academia.

UPCOMING EVENTS AND GRANTS
ASAPbio Fellows Program 2023
ASAPbio welcomes applications from active researchers at any career stage, and from those involved in supporting researchers e.g. librarians, editors or science communicators. Applications for the 2023 ASAPbio Fellows program, are now open until March 24. The Fellows program will run for 8 months, and the expectation is that you will participate in activities requiring up to 5 hours/​month. Find more details here.

Tata Transformation Prize
The Tata Transformation Prize is a fantastic opportunity for leading researchers in India to earn recognition for their innovative work. The Prize will support breakthrough, innovative technologies that address India's most critical challenges in three categories — Food Security, Sustainability, and Healthcare. The Tata Transformation Prize recognises one winner in each of the three categories, with INR 2 crores (approximately US$240,000) for each winner. Application Period: Wednesday, January 25, 2023 — Wednesday, March 22, 2023 (Letters of Support are due by Wednesday, April 5, 2023). More details here.

More Grants
International Workshop on 3D Lithography and Bioprinting (3DLitho- 2023)
International Workshop (offline only) on 3D Lithography and Bioprinting (3DLitho-2023) is being organised by IIT-Bombay on 4th and 5th April 2023. Scientists working in the field of 3D lithography, laser writing and 3D bioprinting will give talks and demonstrate the next generation technologies. Register before March 15th, more details here.
More Events
JOBS
Project Associate‑I Research Position
Birla Institute of Technology and Science, Pilani-Hyderabad Campus
Deadline 10 March
Chief Executive Officer
DBT/Wellcome Trust India Alliance
Deadline 15 March
More Jobs