IndiaBioscience Educators' Newsletter – August 2021
Dear Educator,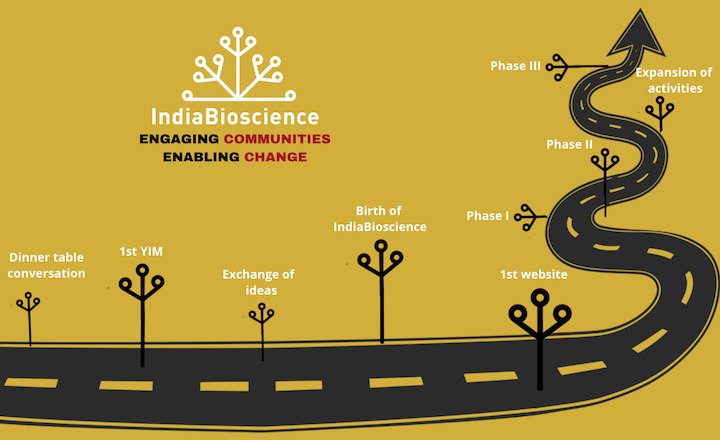 Ideas can spring when you are least expecting them. While walking in the garden, watching a movie, or chatting with colleagues at tea break; inspirations can spark into life at any moment. The inspiration for the birth of IndiaBioscience has origins in a dinner-table conversation between 4 scientists. What followed next was the conviction, perseverance, dedication and hard work of many more individuals from the life science community for more than a decade. IndiaBioscience is what it is today owing to them. Read the full story about the birth of IndiaBioscience and our journey so far, in this article by N. Ramakrishnan.


Imagine how many more beautiful ideas could be borne if more people, even complete strangers, would just talk to each other. This is true for any area of life, including education. Our webinar on the Importance of Networking tried to promote this idea to educators and was received with immense enthusiasm. The recording of the webinar, can be found on our YouTube channel.

Another domain where we would like to promote networking and collaboration between educators and young investigators is via concerted outreach efforts. The call for the 2nd IndiaBioscience Outreach Grant will open in early September. We encourage you to apply for the same by teaming up with young investigators across India. You can read more about the IndiaBioscience Outreach Grants here and last years' awardees in this article.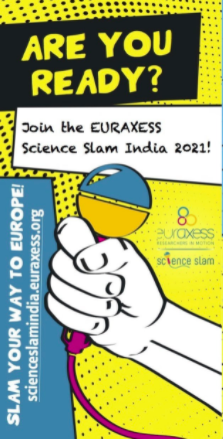 Do you have an idea you would like to share with other educators? Our discussion forums are a great place to share them. If you are also a researcher, here is a chance for you, your students, and other researchers in your team to share their work in a unique and creative manner with the rest of the world! IndiaBioscience is a proud partner of the Euraxess Science Slam 2021, which is now accepting entries till 03 Oct 2021. Remember to check the qualifications and other rules before applying.
We love to hear from you! You can connect with us any time by email (hello@indiabioscience.org), or through our social media handles on Twitter, Facebook, LinkedIn, and Instagram.
Remember to protect yourself from COVID-19 by masking, washing hands, physical distancing and getting vaccinated, and enjoy our offerings from the past 2 months from the safety of your homes.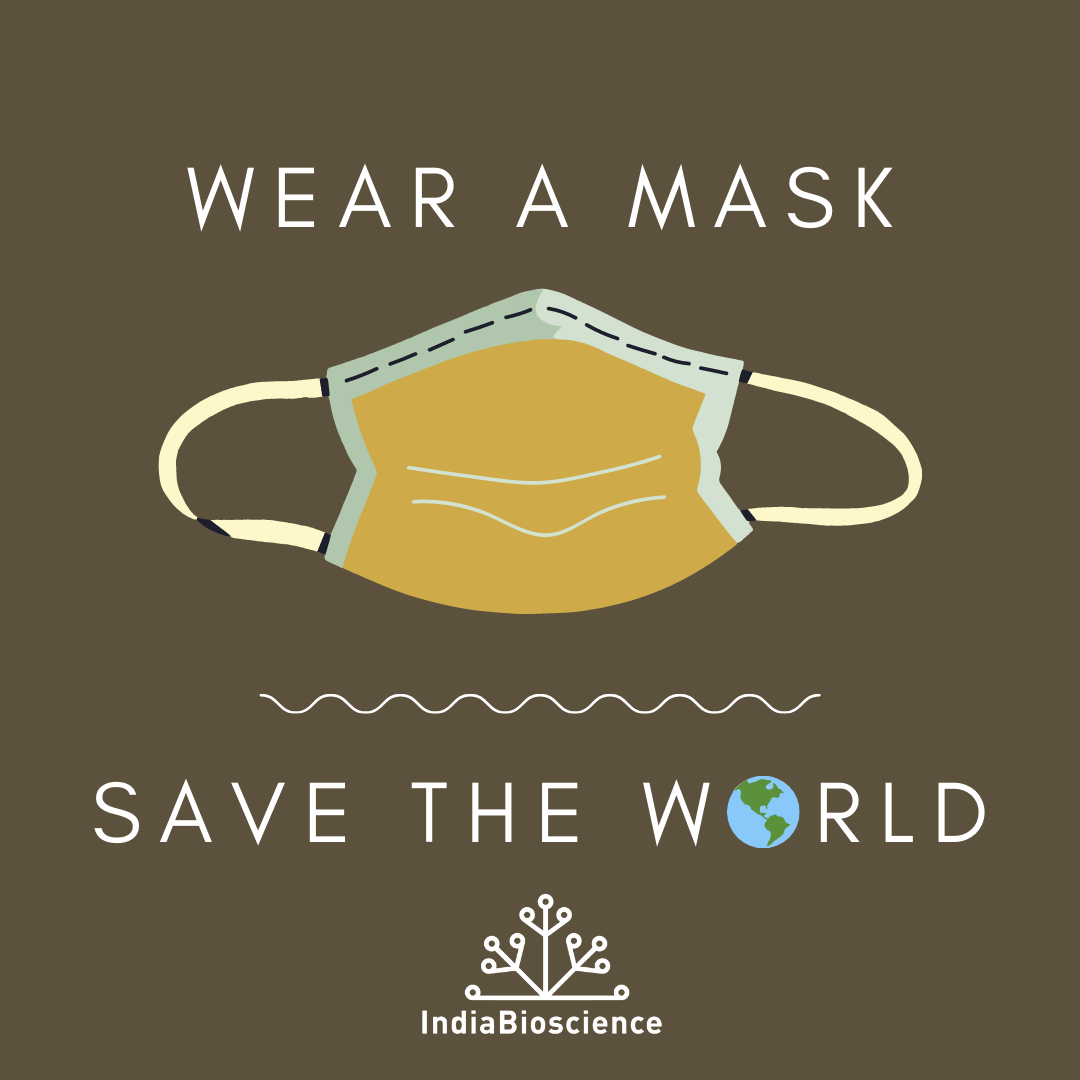 Stay safe | Stay connected
IndiaBiostreams: Webinars by IndiaBioscience
IndiaBiostreams: DAAD Opportunities for PhD Students in India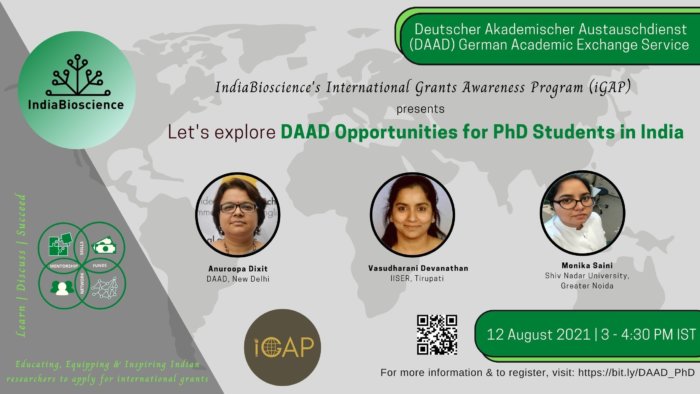 An informational webinar on DAAD (German Academic Exchange Service) Opportunities for PhD Students in India. The recording of the webinar can be found on our YouTube channel.

Articles
Fostering curiosity-driven fundamental research in India
Surajit Bhattacharjee, Mudrika Khandelwal, Prashant Kumar & Satyavrata Samavedi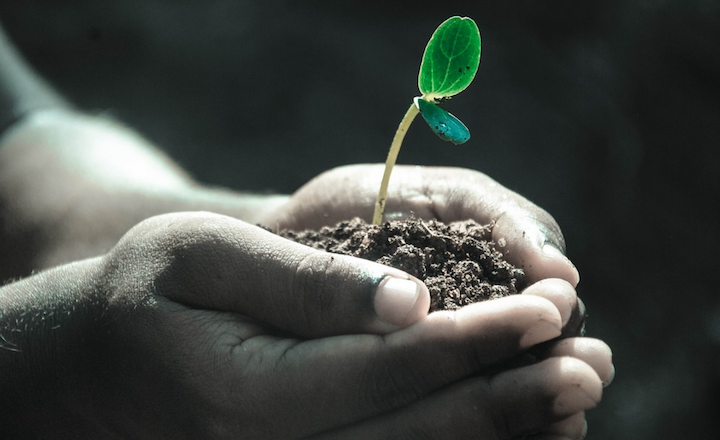 Indian National Young Academy of Sciences (INYAS) calls for action to bolster fundamental research in India, and offer recommendations and solutions in this direction.
Common misconceptions in biology: Misconceptions around diffusion and osmosis
Nagarjuna G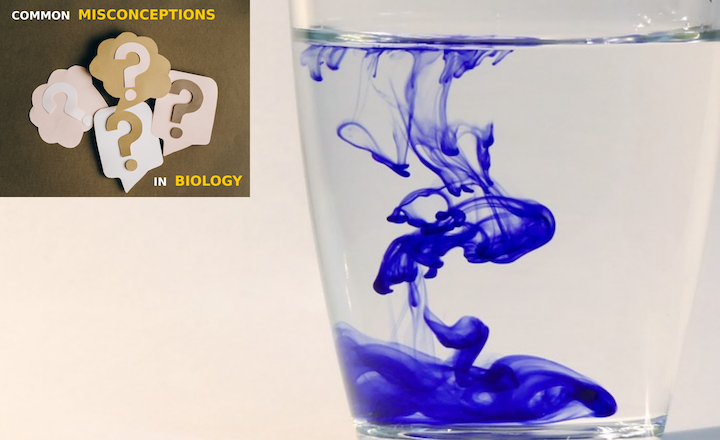 Many biological phenomena, like respiration, osmoregulation or nerve conduction, have basis in physical processes like diffusion and osmosis. Definitions and diagrams may contain nuances that students may miss, especially when these are not viewed through the lens of physics. In this article, Nagarjuna G., Former Professor, Homi Bhabha Centre for Science Education, TIFR gives examples of some of these misconceptions and offers simple simulations to provide a more accurate picture of these processes.
10 Leaders, 10 Questions: Sanghamitra Bandyopadhyay
Shreya Ghosh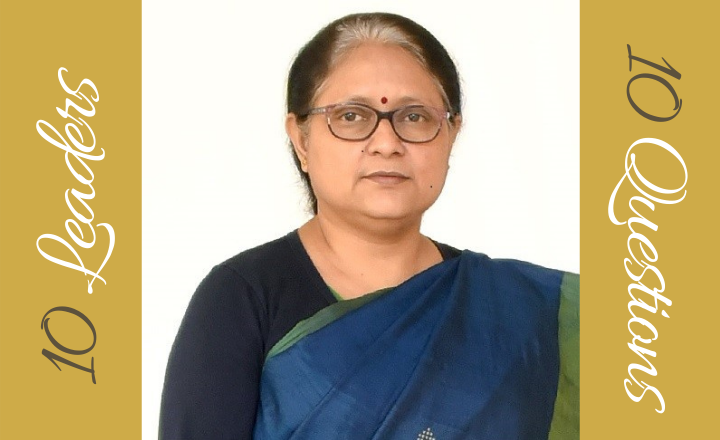 Sanghamitra Bandyopadhyay is currently the director of the Indian Statistical Institute (ISI), Kolkata. Among other accolades, she received the Infosys Prize in Engineering and Computer Science in 2017 and was the second woman scientist to receive the Shanti Swarup Bhatnagar Prize in Engineering Sciences (2010). We recently had the opportunity to chat with her regarding her thoughts on leadership.
In a rat race for certificates
Hansika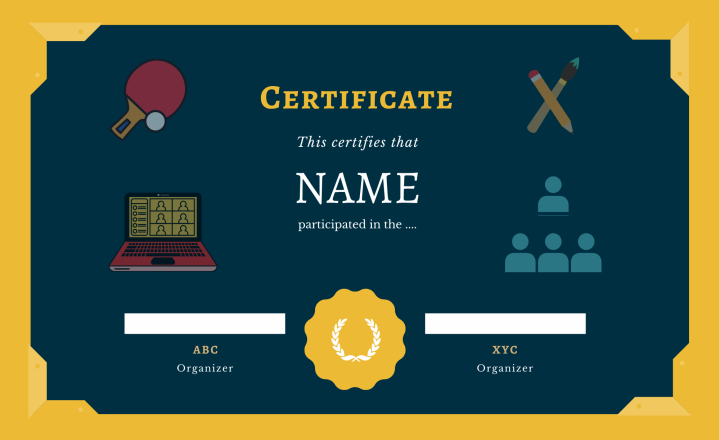 Receiving a certificate of excellence after an immersive learning experience or a job well done can be quite gratifying. But is a free-for-all distribution of certificates without evaluating the recipients justified? Are we chasing (or worse, fueling) a culture where certificates seem to trump learning gains? This article highlights the systematic spread of falsehoods associated with certificates in the Indian education system and the ways in which students can be protected from it.
Reflecting on the journey and impact of the ​"Crafting your Career" program
Smita Jain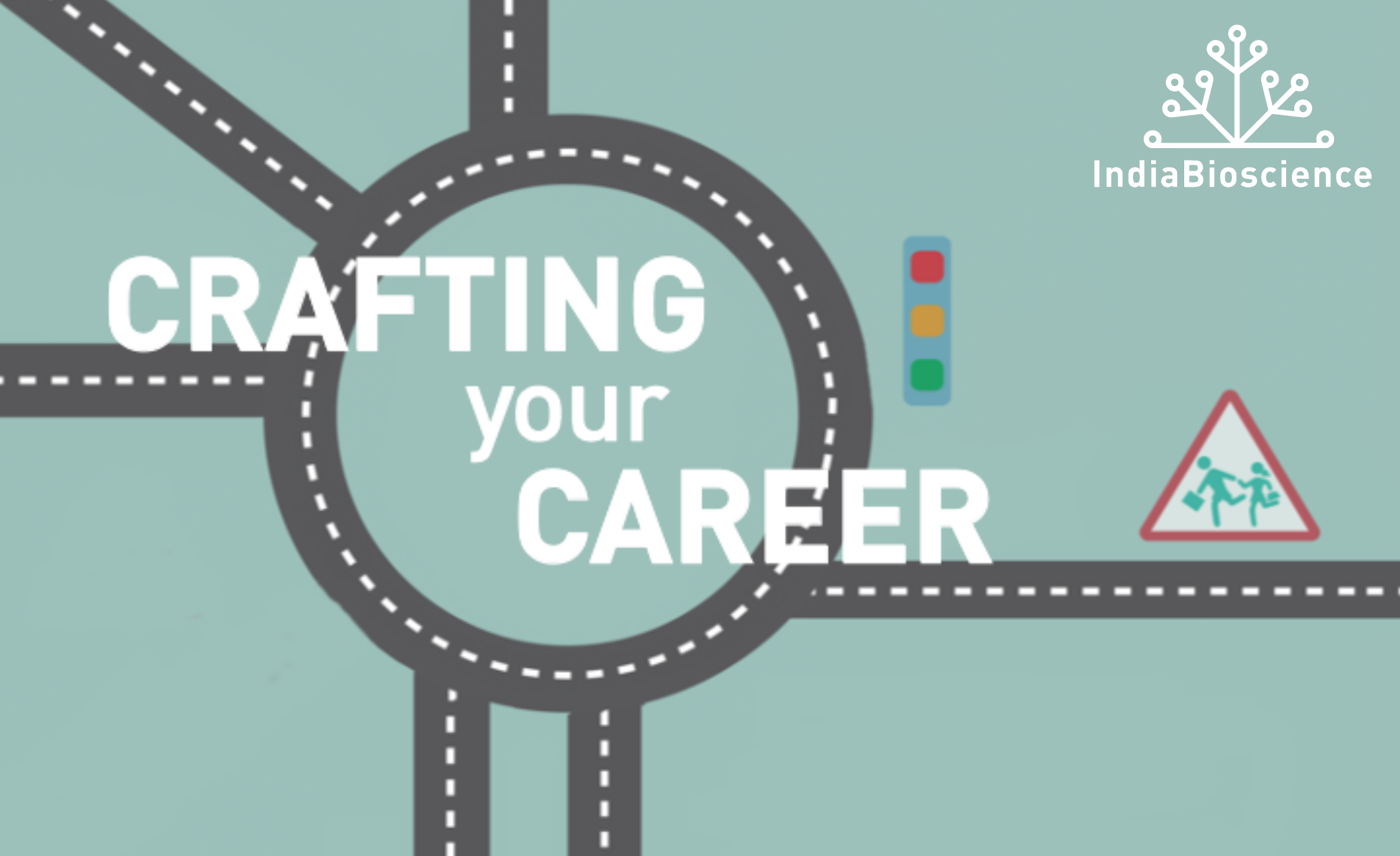 The Crafting Your Career (CYC) program started at IndiaBioscience in 2019. Its goal was to raise awareness among life science students and postdoctoral researchers about the different science careers in India, to help them identify their true calling and develop skills to navigate their career paths with confidence. Earlier this year, we did a survey to assess its impact on the participants of the program and received an overwhelming response. Here is the story of the genesis of CYC and its impact.
More articles
News
An ethical step: scientists find a new way to reduce the use of bovine serum in a cell culture study
Zill-e-Anam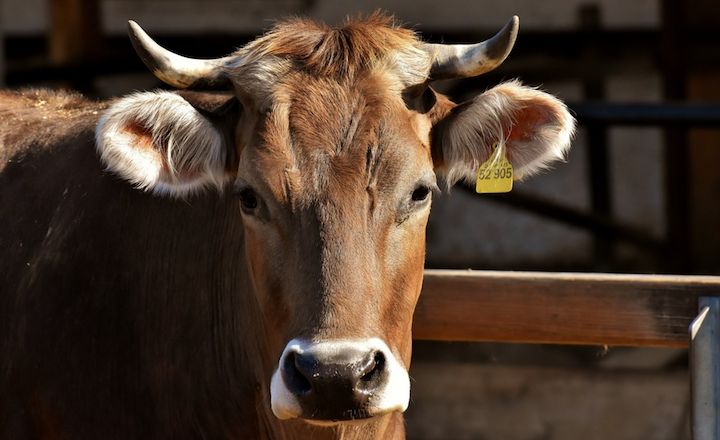 Foetal bovine serum is a nutrient-rich additive widely used for in vitro cell culture studies. However, harvesting the serum involves inhuman methods, calling for replacing or reducing its use in experiments. Here is a report on one such ethical step by a team of researchers who found a novel technique to grow skin cells by drastically reducing bovine serum use.
Malaria Control System: a digitised surveillance system to bolster the fight against malaria
Joel P. Joseph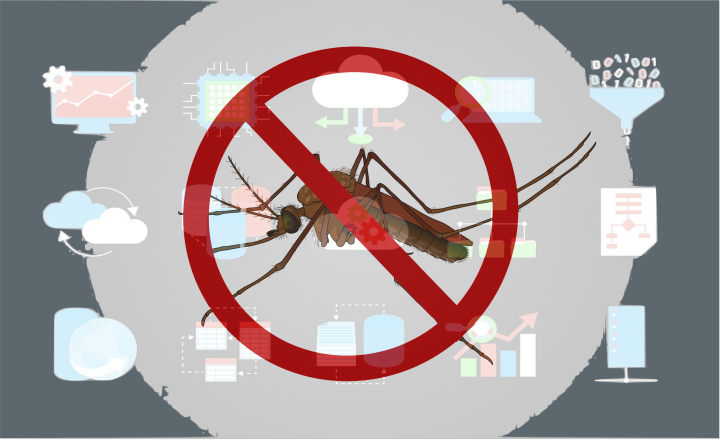 Timely intervention is critical to curbing the spread of vector-borne diseases like malaria. A team of researchers from Mangaluru, Karnataka, has shown that information technology tools such as their Malaria Control System can be powerful allies in anti-malaria programs. Here is a report on how digitisation helped Mangaluru chalk its success story against malaria.
More News
Offerings from the community
i wonder... June 2021
Azim Premji University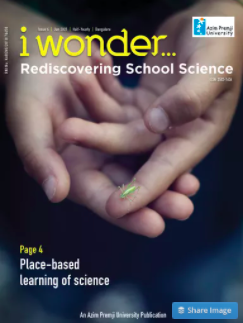 Does the teaching and learning of science change when we give importance to relationships with people, other beings, and the places they inhabit? How do we use an exploration of water to help children connect basic science concepts with personal experiences and pressing environmental issues? Can observing, exploring, and working in their natural environment offer children and teachers the opportunity to cultivate an intuitive understanding of the nature and process of science? What personal choices and simple actions in our everyday lives can help us begin engaging with climate change?
Join us in exploring these questions in the theme section of this issue — Teaching as if the Earth Matters. (Download for free or subscribe to the print edition of the i wonder… magazine by writing to iwonder@apu.edu.in).

Experiments with Drosophila for Biology Courses
Indian Academy of Science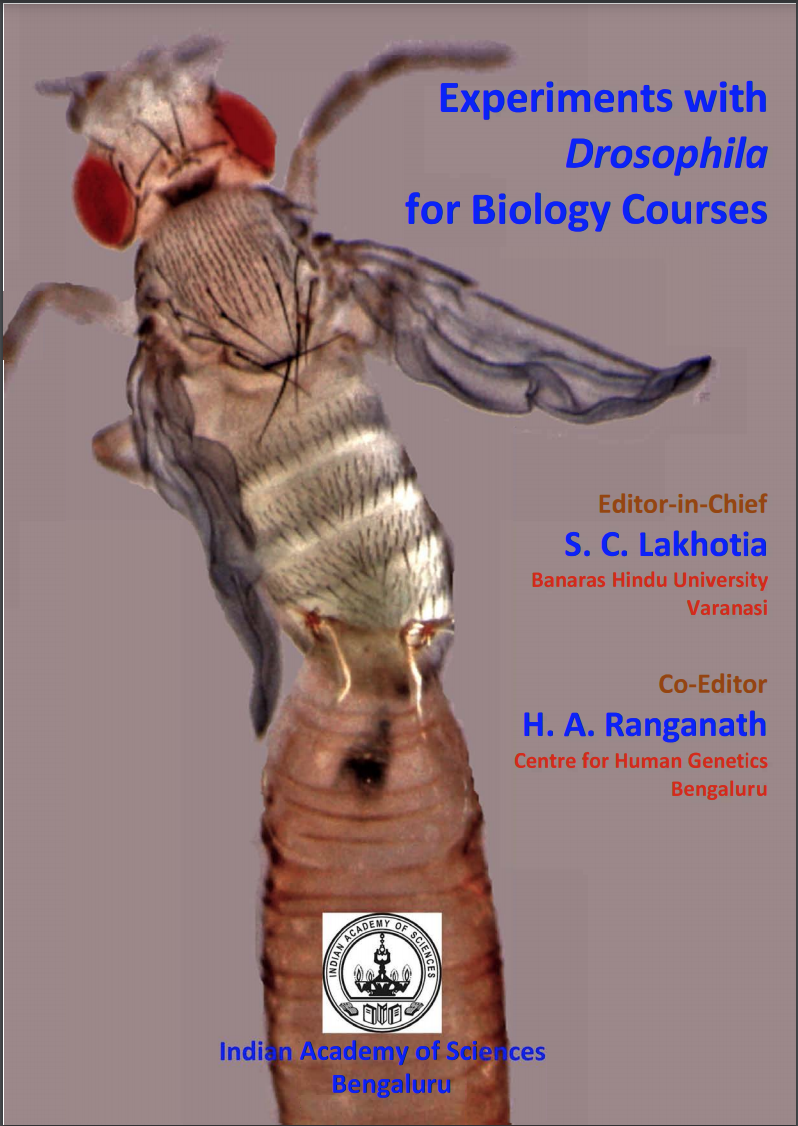 Experiments with Drosophila for Biology Courses, a fully open-access e-book, edited by two experienced fly researchers and with contributions by many fly researchers in India, meets the need for development of new methods and paradigms for laboratory experiments at under- and post- graduate levels so that the young students and future academics can experience 'life'.

Teachers, researchers and students (under- and post-graduate) will find this green open access online book a valuable asset. Visit the website of the Indian Academy of Sciences to read the e-book online or to download it for free.
More Resources
Jobs
Assistant Professor
Ashoka University
Deadline: 26 September 2021
More Jobs
Grants
SGB PSYCHE Youth-Led Workshops Open Call
Science Gallery Bengaluru
Deadline: 31 August 2021
More Grants
Events
EURAXESS Science Slam 2021
Euraxess India
Application Deadline: 03 October 2021
The 6th Annual International eConference of International Network of Soil Contamination Research (INSCR) on ​"Microbes in Sustainable Development"
The Department of Zoology, University of Delhi, Acharya Narendra Dev College, Deen Dayal Upadhyaya College, Gargi College, Kirori Mal College, Ramjas College, Sri Venkateswara College, University of Delhi (DU), PG Department of Zoology, Magadh University, C.M.P. College, Allahabad University & Phixgen Pvt. Ltd
15- 18 November 2021
More Events