From the IBS Desk
Dear Reader,
While many of us still remain stuck at home, we recognize the importance of retaining hope and looking for new avenues in which to channelize our energies. This can be a great time to upskill ourselves, network virtually, and expand our knowledge base. We have a number of online activities planned this month to help you make the most of this period. You can find these linked below.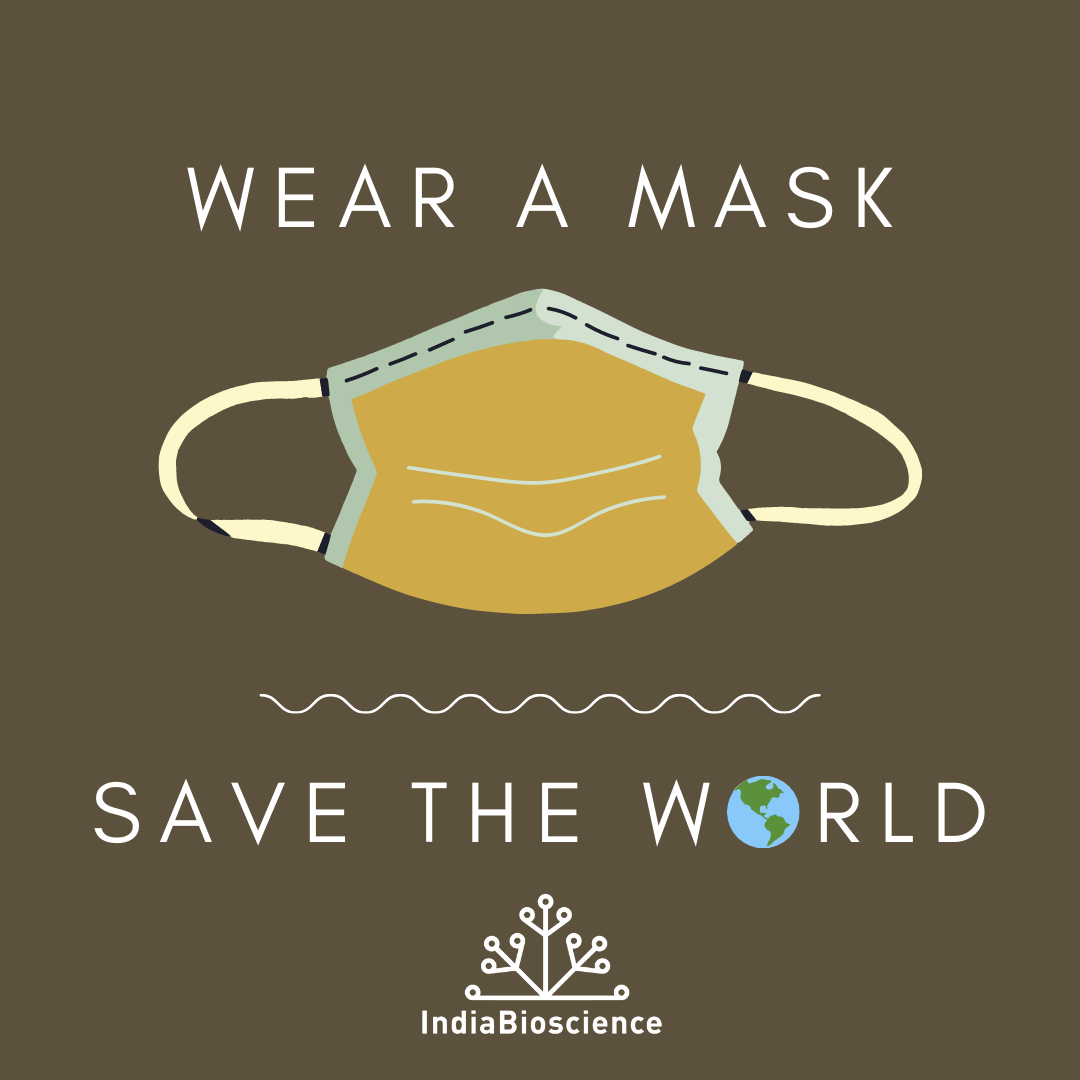 We also continue our coverage of COVID-19 this month, in particular discussing its impact on basic research, digital education, as well as the lives and careers of scientists. Do visit our collection of scientifically validated resources on COVID-19, including videos, infographics, articles, FAQs, and more.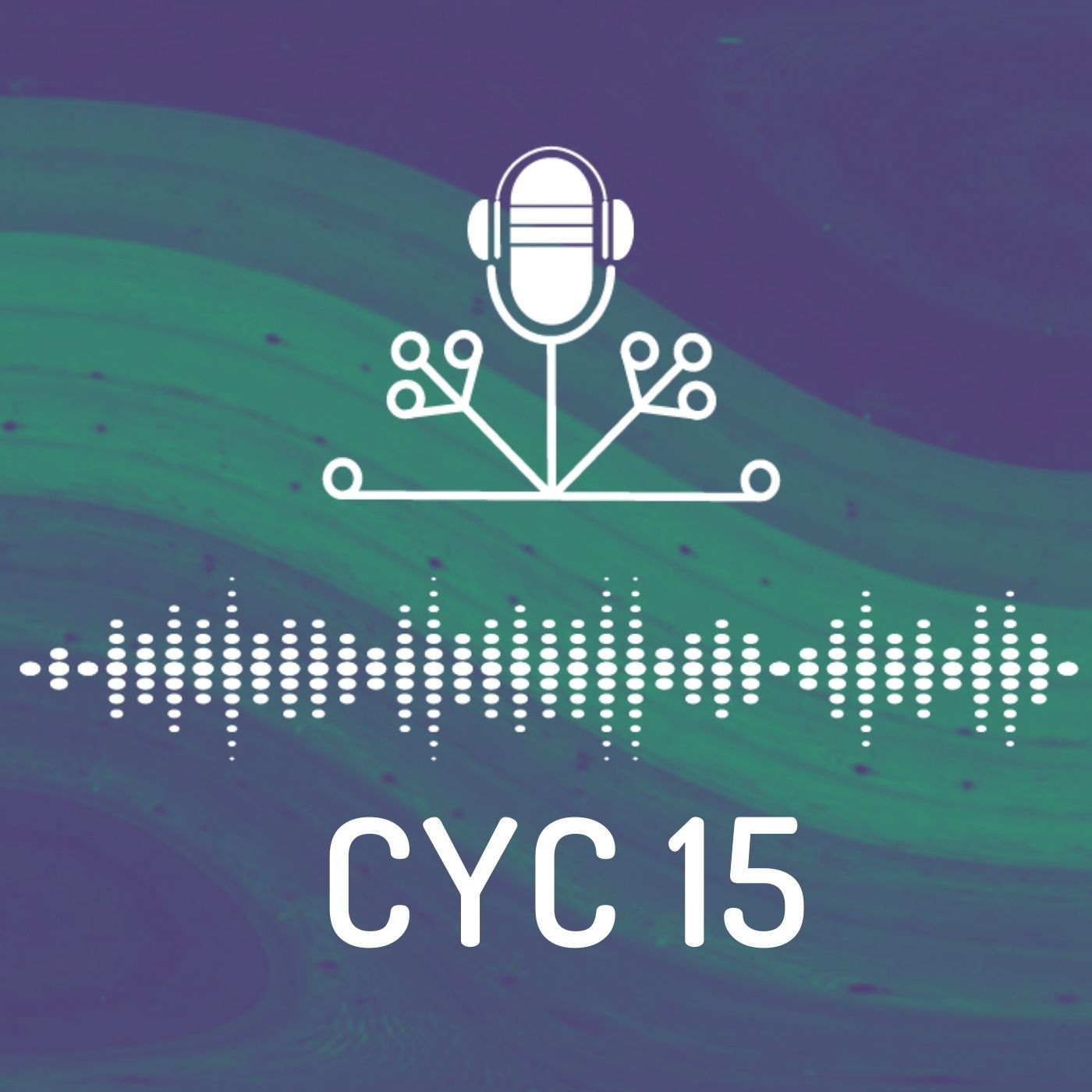 In other news, we are happy to share with you a new podcast on our season on 'Crafting your Career' on IndiaBiospeaks. Listen to learn how to make a 'PAR'-packed CV/resume while tooling up for a job hunt. You can also listen to it on Apple Podcasts/Google Podcasts/YouTube. Don't forget to check out our previous episodes in this series that discuss career development and feature informational interviews with experts in different scientific professions. Please leave us a comment, subscribe and share!
As always, you can write to us anytime at hello@indiabioscience.org, or connect with us on Twitter, Facebook, LinkedIn or Instagram. In the meantime, we hope you are staying safe, following all reasonable precautions, and taking care of your physical and mental health.
Stay tuned | Stay connected | Stay safe
Upcoming Webinars
IndiaBiostreams: Ask Me Anything Session with Marie Skłodowska-Curie Actions (MSCA) Fellows
26 Aug 2020 | 3:00- 4:00 PM IST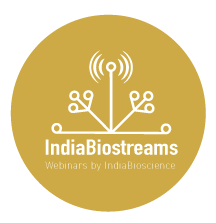 As part of our International Grants Awareness Program (iGAP), we bring you a webinar to explore the Marie Skłodowska-Curie Actions (MSCA) Fellowships. Join us for an Ask Me Anything session with two MSCA fellows- Amey Redkar, Postdoc, University of Cordoba and Mahipal Ganji, Postdoc, Max Planck Institute for Biochemistry in Munich, Germany. They will share their experiences as an MSCA fellowship and tips for applying. If you are currently working on an application or plan to do in the near future, do make the most of this opportunity to seek answers for your questions and fine-tune your applications. More details here..
IndiaBiostreams: Crafting your Career - Session 2
28 Aug 2020 | 3:30 - 5:00 PM IST
Join us for this interactive session to learn more about various ways to gather accurate, insightful and relevant information about career options and approaches to bridge skill gaps for one's chosen career. We will also be joined by Praveen Gupta, Premas Life Sciences, and Shashwati Basak, Immuneel Therapeutics Ltd, who will discuss their individual career journeys in the Indian biotechnology sector. This session is suitable for students who are currently pursuing or have recently completed a BSc, MSc, or a PhD in any life science field, as well as postdoctoral fellows and research scholars. Register here.
Editage - Essential communication skills for the post manuscript submission and post acceptance journey
21 Aug 2020 | 3:00 - 5:00 PM IST
In its last webinar, Editage discussed and imparted training on how to effectively write a high-quality scientific manuscript. They continue this series, bringing you a webinar on the essential scientific communication skills for your post submission and post-acceptance journey in publishing. This session will be conducted by academic trainers Jacob Wickham & Shane Rydquist and is suitable for all researchers. Register here.
IUBS Centenary Webinar Series - Lecture 1
2 Oct 2020 | 6:30 PM IST
To commemorate the completion of 100 years of promoting excellence in biological sciences, The International Union of Biological Sciences (IUBS) has launched a Webinar Series bringing the best of all disciplines to discuss evolution, taxonomy, ecology, biodiversity, and other topics that represent unified biology and the topics of prime importance to address contemporary problems such as climate change, endangered species, food & nutrition, health etc. The first lecture in this series will be presented by Rattan Lal, recipient of the 2020 World Food Prize. For more details, visit the IUBS website.
News
Eating foreign particles makes immune cells ​"stiff", finds a new study
Navodita Jain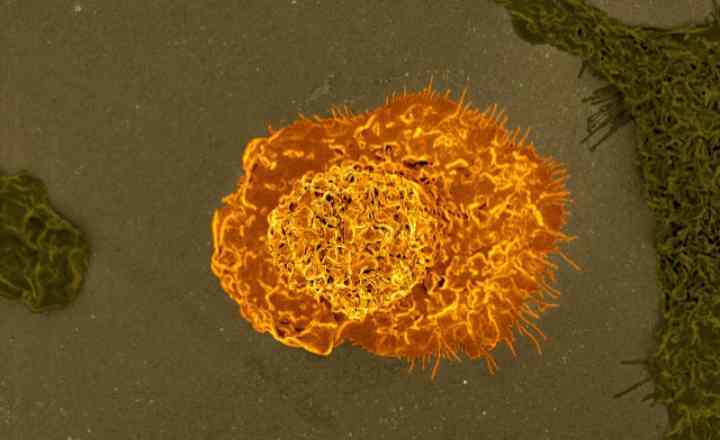 Macrophages are an important category of immune cells that patrol our body to find and destroy pathogens, often by swallowing them whole — a process known as phagocytosis. A recent study by researchers at the Indian Association for the Cultivation of Science (IACS), Kolkata, has discovered how the physical properties of macrophages change in response to phagocytosis and how this, in turn, affects their function.
A nanosized tool to non-invasively detect cancer cells
Susheela Srinivas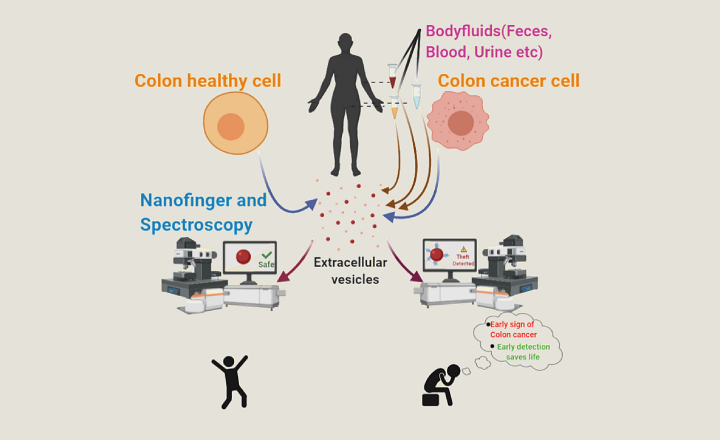 Early diagnosis is critical for the effective treatment of cancer and there has been a strong push for non-invasive and rapid techniques to detect malignant cells. In a new study, researchers from S N Bose National Centre for Basic Sciences, Saha Institute of Nuclear Physics, and Bose Institute, Kolkata have come up with a method to identify colon cancer cells using a biomarker that can be detected in low levels in bodily fluids.
Columns
How seven Indian labs coped with the immediate aftermath of a global health crisis
Anusheela Chatterjee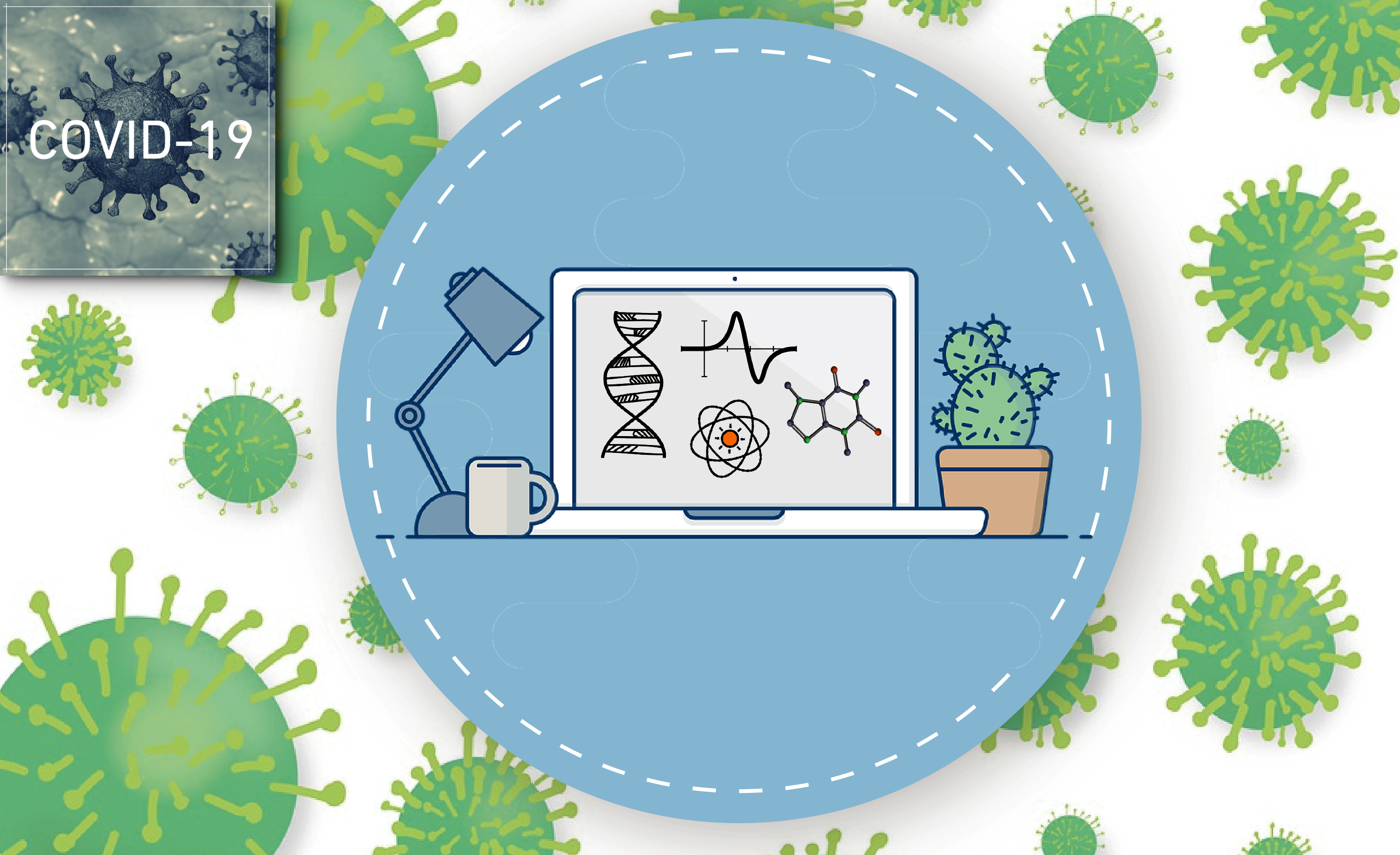 The nationwide lockdown, imposed to slow the spread of the novel coronavirus, brought the work of several professionals across the country to a grinding halt, and scientists were no exception. From creating emergency glycerol stocks and shifting meetings online to dedicating themselves wholeheartedly to the pandemic efforts, here is a look at how researchers across India have dealt with this unprecedented situation.
How one Indian institute is contributing to the battle against COVID-19
Suchibrata Borah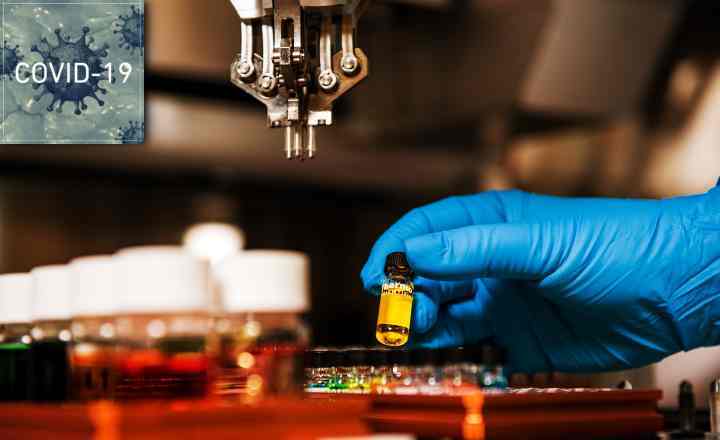 With improved strategies to fight, prevent, and treat COVID-19 being the need of the hour, many Indian institutes and universities have redirected their research activities towards meeting this challenge. Suchibrata provides a glimpse into how various researchers at one such institute, the Indian Institute of Science Education and Research (IISER) Pune, are contributing to this effort through innovative research solutions.
Researchers in Lockdown
Researchers in Lockdown: COVID-19 as an opportunity to redefine our research problems
Ashutosh Singh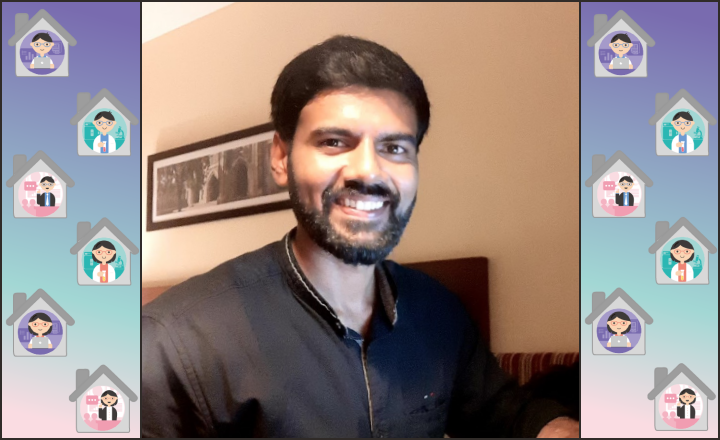 In this series, we ask scientists from different backgrounds, disciplines and career stages to reflect upon their life in lock-down and how it has influenced how they approach doing science. In this article, Ashutosh K Singh writes about how the pandemic should inform our research directions, especially when it comes to finding innovative solutions to new problems. This article was first published on COVID Gyan.
Researchers in Lockdown: Reinventing laboratory life
Mintu Das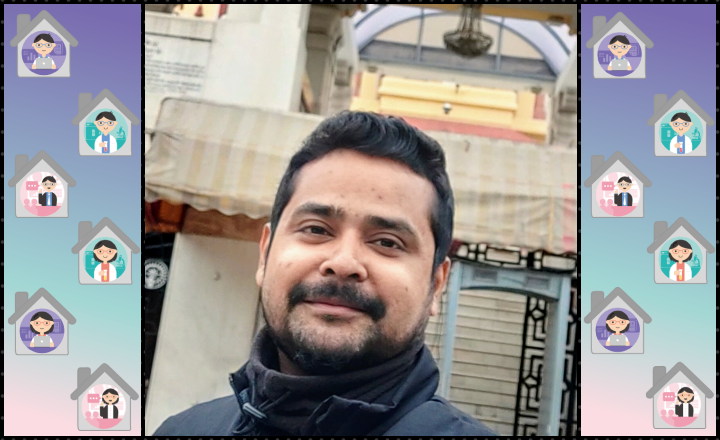 In this series, we ask scientists from different backgrounds, disciplines and career stages to reflect upon their life in lock-down and how it has influenced how they approach doing science. In this article, Mintu Das from Gauhati University discusses how researchers can make the most of this period when normal laboratory work may have ground to a halt. This article was first published on COVID Gyan.
Researchers in Lockdown: Melodies and musings of a grad student
Vanshika Singh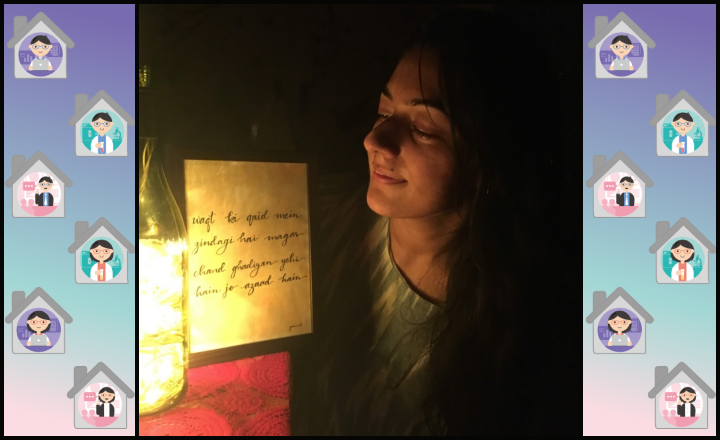 In this series, we ask scientists from different backgrounds, disciplines and career stages to reflect upon their life in lockdown and how it has influenced how they approach doing science. In this article, Vanshika Singh from the National Brain Research Centre, Manesar, discusses how the synergy of music, literature, and neuroscience has helped her make her way through the pandemic months. This article was first published on COVID Gyan.
Education
Equitable Digital Education – Blockers and Enablers
Charu D. Rawat & Pranjal Gupta
The push for digital mode of education in recent times has surfaced the ​'digital divide' that exists in our society. In this article, educator Charu Dogra Rawat and her former student, Pranjal Gupta, highlight the various roadblocks en route to equitable digital education, and the efforts that might bridge the divide.
Jobs
Scientific Writer — Medical Devices
Cactus Communications Pvt. Ltd.
Deadline 31 August
Senior Research Scientist with Antimicrobial Resistance group at TIGS-CI
Tata Institute for Genetics and Society
Deadline 15 September
More Jobs
Grants
Call for Nominations — 2021 Canada Gairdner Awards
The Gairdner Foundation
Deadline 01 October
HFSP — Postdoctoral Fellowships
Human Frontier Science Program
Deadline 27 August
More Grants
Events
Webinar on ​"Entrepreneurial Promises of Data Science"
Online (Organized by MANAV- The Human Atlas Initiative)
Deadline 20 August
PHYTOPIA: a digital exhibition on plants
Online (Organised by Science Gallery Bengaluru)
Deadline 30 August
EURAXESS Science Slam 2020
Online
Deadline 04 October
More Events