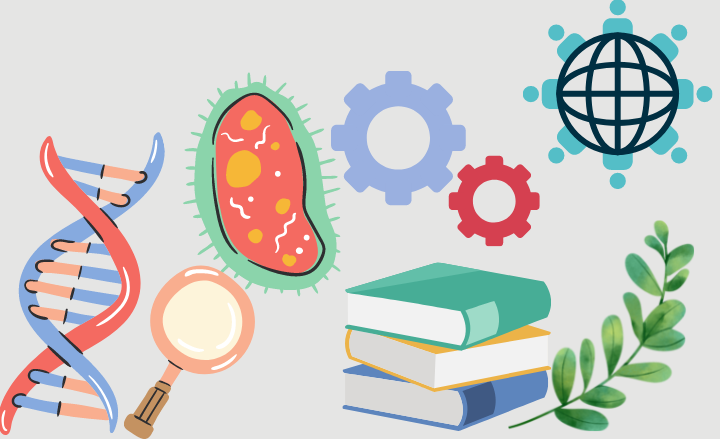 The International Genetically Engineered Machine (iGEM) is a non-profit organization that aims to promote research in synthetic biology. It provides a platform for students and collaborators all around the world to combine biology and engineering to develop new biological systems and use them productively in society.
Every year, iGEM conducts an iGEM Competition, which invites students working in the field of synthetic biology to showcase their projects. A locally-relevant problem or an issue of global significance is identified by graduate, undergraduate and high school students, and they devise a method to tackle it. The iGEM Competition started with 5 teams in 2004, and has grown to 353 teams across 40 countries in 2019. The participation from India has increased from 4 teams in 2011 to 11 teams in 2021.
This year, two new grant opportunities have been introduced for students: the Team Impact Grant and Safety and Security Grant. The former grant is provided in partnership with the Frederick Gardner Cottrell Foundation and supports projects on topics like climate change, global pandemic response, agriculture, biomaterials and drug discovery. The latter grant is based on the belief that engineering biology is only beneficial if it is safe. Hence, it focusses on and encourages people working in the field of bio-safety and bio-security. The award of grants is primarily based on the aim of the project, impact in the community and the need for a grant to accelerate the project.
The iGEM 2021 grant was announced in May 2021. The teams were instructed to register for the competition by May and apply by June. The size of each team was restricted to around 8 – 15 members, from various disciplines besides biology (like computer science, art and design, marketing and mathematics) along with two academic instructors (preferably from the same institution). The students were encouraged to seek advice from multiple experts in their subject area to improve their projects.
After registration, the teams were required to complete a set of 12 deliverables including safety form, promotion video, team wiki page, poster, presentation, judging form (to be sent to the judges for evaluation), project attribution and description, and title and abstract within their respective deadlines. A ​'team roster' was to be maintained as an official record of the iGEM team and others involved (professors, teachers, instructors and advisors). It was necessary for each team to choose a track that they would compete in the Giant Jamboree. Based on these tracks, the teams were grouped together for the final presentation.
A sum of $2500 was awarded to each winning team. Along with conducting high throughput experiments, this money could be invested in various outreach and educational campaigns to communicate with the stakeholders. Around 220 teams applied this year and only 90 teams were selected. The winners of the competition have shared their findings in the online iGEM 2021 Giant Jamboree held between 4 – 14 November.
One of the winning teams was from the Indian Institute of Science, Education & Research, Thiruvananthapuram (IISER — TVM). The team members explain, ​"The grant will ensure that our experiments are not limited by the number of replicates and that our vision for educating the community about synthetic biology is fulfilled." The IISERTVM team is a 16-member team composed of graduate students, headed by Abhishek Raghunathan and Tejas Sabu. They studied chitinases (fungal cell wall-degrading enzymes) as potential antifungal drugs. They elucidate the origin of their project idea: ​"Our project started with the aim of decontaminating walls off fungal growth and discoloration by purifying chitinase enzymes to kill them. However, as the pandemic grew worse, cases of invasive fungal infections skyrocketed. This prompted us to view our enzymes in a new light as potential therapeutic drugs." The team has engineered these enzymes to be more substrate specific and developed a robust delivery system for in vivo therapeutic purposes.
Mayuri Rege, faculty co-ordinator of the gold-medal winning team (in iGEM 2018) from Ramnarain Ruia College of Science and Arts, Mumbai says, ​"The most impactful part was that this early international exposure helped my students appreciate that true competition is often beyond their classroom. At the same time, when they saw overseas students also faced challenges like they did, it levelled the playing field and gave them the confidence to tackle such situations."
As a whole, the iGEM Competitions beautifully balance the twin virtues of a bird's eye view and detailed analysis of any subject. This helps greatly in catalysing the growth of the participants as individuals and as a team.