Top scientists and students from across the Commonwealth nations congregate in Bangalore for four days of scientific talks and discussions.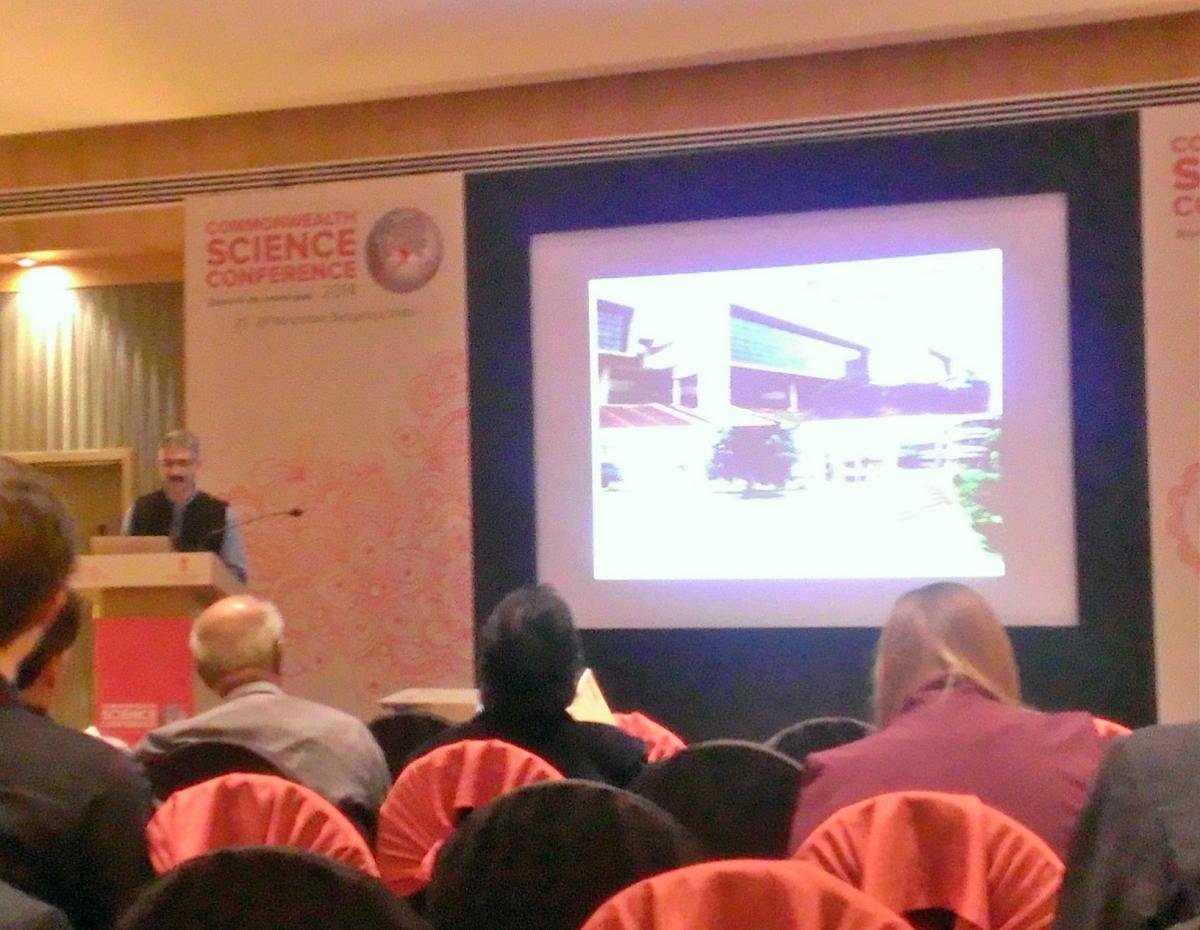 Eminent and high profile scientists from more than 30 Commonwealth nations congregated in Bangalore for the first Commonwealth Science Conference (CSC) in almost 50 years. The last CSC was held in 1967 in Oxford and had less than 80 participants. With over 300 registered participants, CSC 2014 is the largest event that the Royal Society has organized overseas. Supported by the Government of India and The Queen Elizabeth Diamond Jubilee Trust, the 4‑day conference served as a platform to showcase research excellence in Commonwealth science, forge collaborations, inspire young scientists and discuss science policies.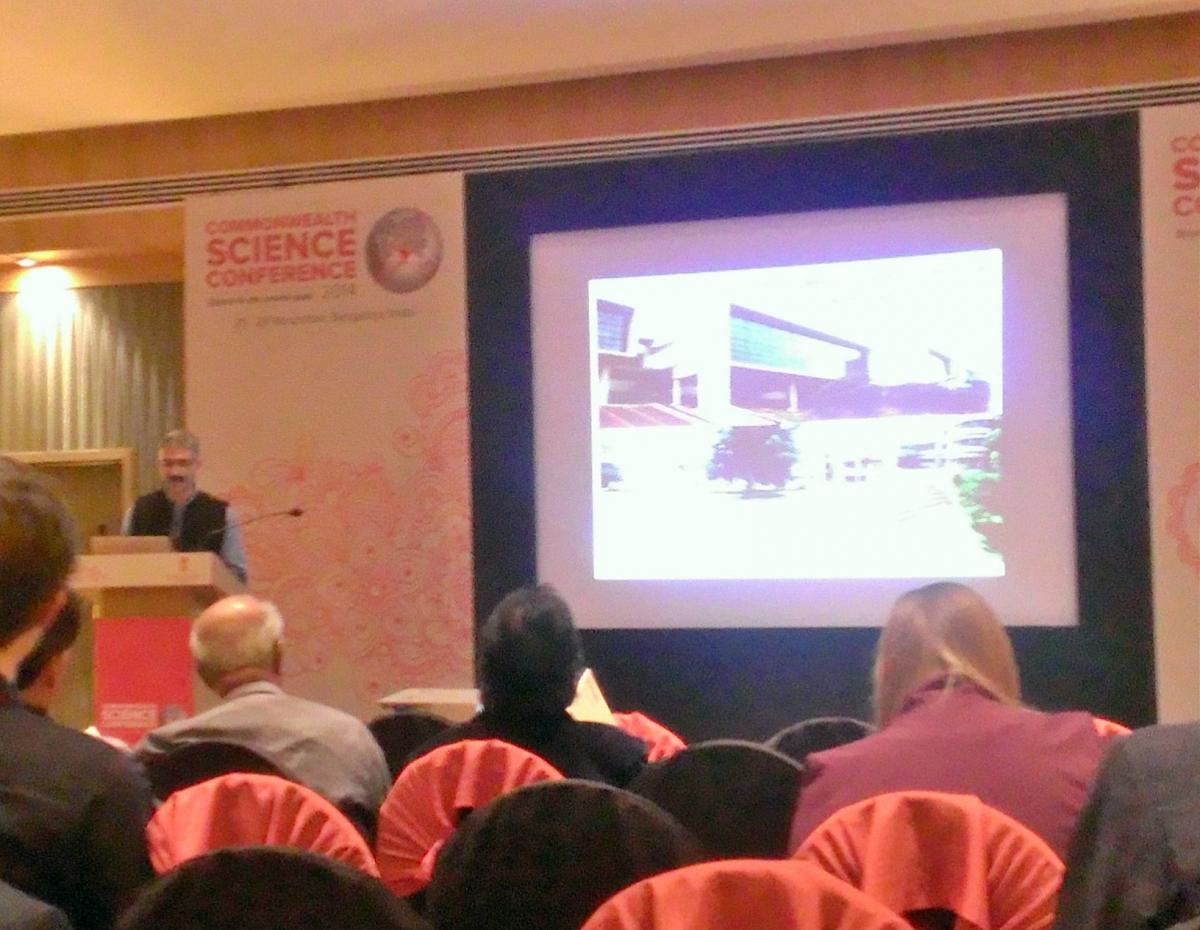 Presentations by students from different Commonwealth countries on diverse topics kicked off the conference at the Indian Institute of Science on the afternoon of 25th November, 2014, followed by a lively networking session. The President of India, Shri Pranab Mukherjee, formally inaugurated the conference that evening alongside Prince Andrew, the Duke of York, the special guest at the inaugural. ​"This Conference marks a point of inflection for the way in which the Commonwealth can collectively benefit from the rich talent and wisdom of its scientific community," said Commonwealth Secretary-General, Kamalesh Sharma, in his speech at the opening ceremony. Keynote lectures were delivered by Sir Paul Nurse, President of the Royal Society and CNR Rao, Professor & Honorary President, Jawaharlal Nehru Centre for Advanced Scientific Research.
Plenary lectures by outstanding researchers from fields as diverse as paleobiology, material science and climate studies marked the start of each day. Raghavendra Gadagkar concluded his plenary talk on a heartening and well-received note: ​"Even those of us who are not very well endowed with grants and facilities can do very interesting science".
A special session ​"Entrepreneurship and innovation in India session" sought to highlight the technological progress made by India. Speakers at the session included Kiran Mazumdar-Shaw from Biocon, N. R. Narayana Murthy from Infosys and K Kasturirangan from ISRO. Kirsten Coupland, a student from Australia, said that the session was very inspiring, and it was particularly encouraging to hear from Mazumdar-Shaw, a successful woman entrepreneur.
Parallel sessions were held on focused topics including global health issues, mathematics and computation, materials and biomolecular assemblies. In the session on biomolecular assemblies, Satyajit Mayor from the National Centre for Biological Sciences described over a decade of work understanding the organisation of molecules on the cell membrane. Peter Colman FRS from the Walter and Eliza Hall Institute of Medical Research, Australia, talked about structure-based drug design for influenza and his more recent work on apoptosis.
All sessions were well attended and the halls were abuzz with scientific exchanges between sessions. ​"We are usually confined to our own fields. It is very refreshing to hear about research in different fields from so many distinguished speakers," said Alick Muvundika, a PhD student from University of Central Lancashire, UK, a sentiment echoed by most other participants.