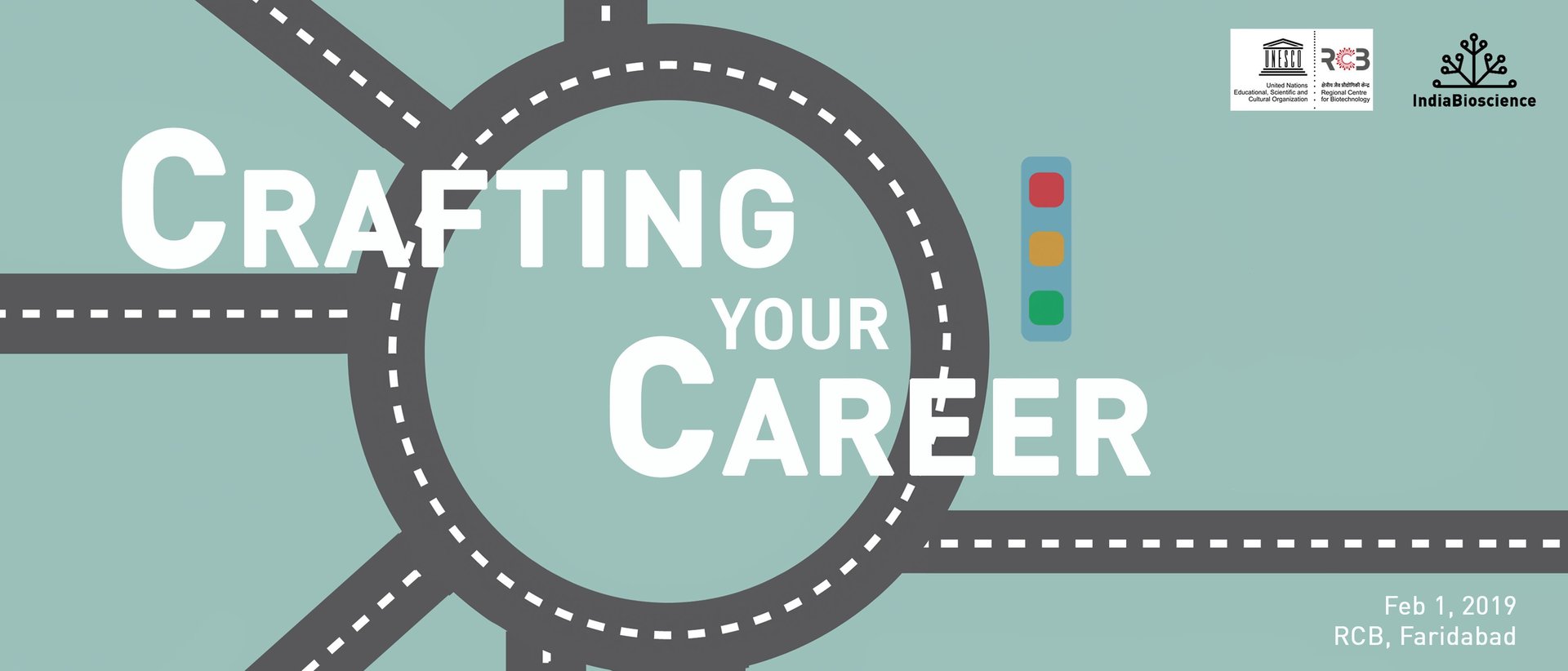 Regional Centre For Biotechnology and IndiaBioscience are organizing a seminar on careers in Life Sciences where accomplished science professionals will share their journey. This will be followed by a ​"Crafting your Career" workshop conducted by IndiaBioscience for selected PhD and MSc students.
About ​"Crafting your Career" workshop: More opportunities are opening up today than ever before for those interested in a career in science in India. This workshop aims to equip life science students with basic skills and knowledge to select a career path and to prepare themselves for embarking upon it. Selection of the workshop candidates will be based on the last answer of the Registration Form.
For more details click here.
Suman Govil Senior advisor at DBT, Retired
Subhra Priyadarshini Nature India
Praveen Gupta MD, Premas Biotech
Pallava Bagla Science Reporter, NDTV
Deepak T Nair Associate Professor, RCB
Syed Tarique Abdullah Director and Patent Attorney LENNOV IP Consultants Pvt. Ltd.
Opening remarks by Registrar, RCB Inauguration by Executive Director, RCB Introductory remarks by Executive Director, IndiaBioscience

---

Presentations by Speakers

---

---

Presentations by Speakers contd..

---

Panel discussion and questions

---

---

---

Training workshop for Students

---

---
Location
Regional Centre for Biotechnology NCR Biotech Science Cluster 3rd Milestone, Faridabad-Gurgaon Expressway, Faridabad - 121 001 Haryana (NCR Delhi), India
Please click hereto register.

Lakshmi Ganesan

Program Manager, Digital Initiatives

Shreya Ghosh

Program Manager - Science Communication
Deepika Bhaskar

Registrar, Regional Centre for Biotechnology