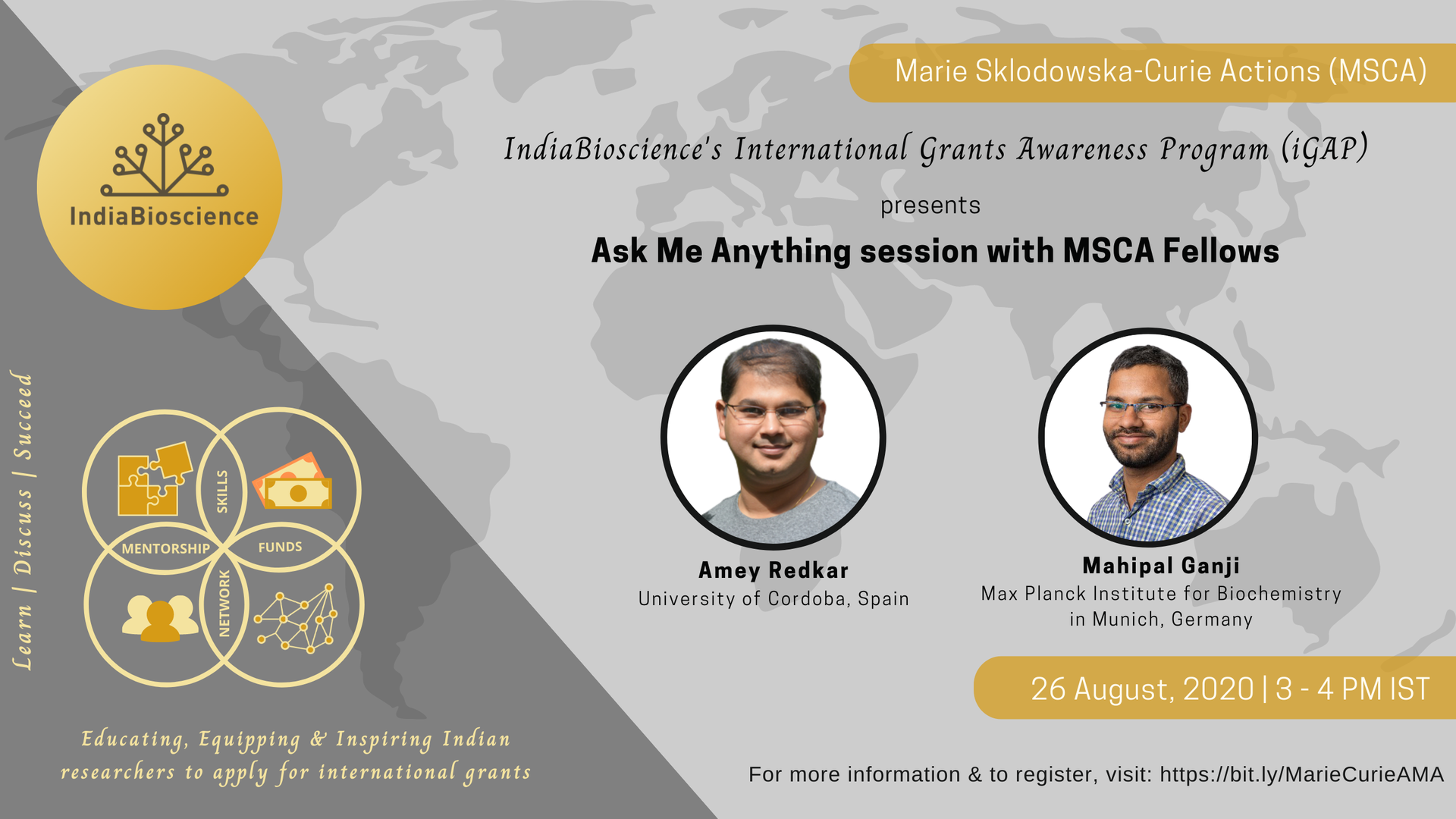 As research is progressively occurring in the international arena, India is keen to align with international funding agencies that reflect this shift. This has opened the doors for Indian researchers, working in the field of life sciences, to a large number of international funding schemes.

IndiaBioscience brings to you the International Grants Awareness Program (iGAP) which aims to improve the success rate for Indian applications at international funding opportunities- for some of which India even contributes towards. The objective of this project series is to spread awareness of international funding schemes, impart skills to craft a successful application and inculcate the confidence to apply by sharing access to a network of Indian mentors. Here we explore the Marie Skłodowska-Curie Actions (MSCA) Fellowships.

Join us for an Ask Me Anything session with two MSCA fellows- Amey Redkar, Postdoc, University of Cordoba and Mahipal Ganji, Postdoc, Max Planck Institute for Biochemistry in Munich, Germany. They will share their experiences as an MSCA fellowship and tips for applying. The deadline to apply this year is fast approaching on the 9th of September. If you are currently working on an application or plan to do in the near future, do make the most of this opportunity to seek answers for your questions and fine-tune your applications. This webinar will feature a long Q&A session.
Learn | Discuss | Succeed
Amey Redkar

Mahipal Ganji
---

---

Introduction to the International Grants Awareness Programme

---

'My MSCA Journey'- Amey Redkar

---

'My MSCA Journey'- Mahipal Ganji

---