This workshop hopes to create an awareness about the various career options available to Masters and PhD level students in biological sciences. A life in academia has always been thought of as the obvious choice for science graduates. Through this workshop, we will bring you face-to-face with people who have successfully carved a niche for themselves outside of academia.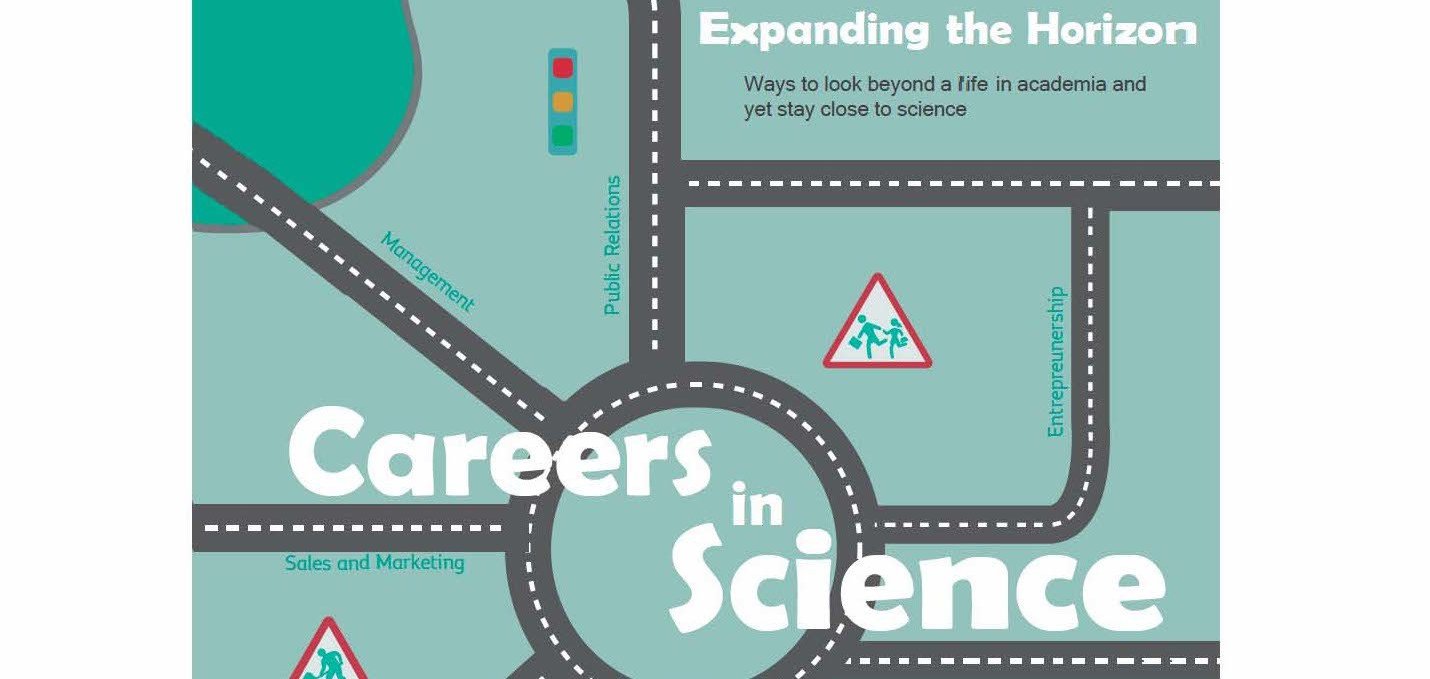 Event Details
Date: 8th September 2017
Venue: Division of Biological Sciences, Indian Institute of Science, Bangalore
Time: 1.45 pm onwards
---
For registrations, please go to this link.
Tinto rang — the journey from lab to customers:Fathima Benazir, Cofounder and CEO, Azooka Life Sciences

Intellectual Property, Technology Transfer and Law: Lipika Sahoo, Founder and CEO, LifeIntelect
Path Ahead – Science and Market together:Rajesh Nair, CEO, Basil Biosolutions
Bridging the Gap — Roadmap to a smooth transition: Shyam Suryanarayan, Founder and CEO, C:\Drive
Changing tracks: An unconventional route beyond the lab to integrate people, processes and platforms to accelerate healthcare solutions for the next billion: Swati Subodh, Cofounder, 1M1B Foundation
Do you fancy the journey to take science towards its application: Taslimarif Saiyed, CEO, C‑CAMP
1.45 – 2.00 Introductory remarks by Umesh Varshney, Chairman, Division of Biological Sciences, IISc

2.00 — 2.15 Remarks by K VijayRaghavan, Secretary, DBT
2.15 — 2.30 Introduction to IndiaBioscience and overview to ​'Careers in Science' by Smita Jain, Associate Director, IndiaBioscience
Session 1
2.30 – 3.00 Fathima Benazir, Cofounder and CEO, Azooka Life Sciences
3.00 – 3.30 Lipika Sahoo, Founder and CEO, LifeIntelect, Bangalore
3.30 – 4.00 Rajesh Nair, CEO, Basil Biosolutions, Bangalore
4.00 – 4.30 Tea/​Coffee
Session 2
4.30 – 5.00 Shyam Suryanarayanan, Founder and CEO, C:\Drive, Bangalore
5.00 — 5.30Swati Subodh, Cofounder,1M1B Foundation, New Delhi
5.30 — 6.00 Taslimarif Saiyed, CEO, C‑CAMP, Bangalore
Session 3
6.00 — 6.45 Panel Discussion — Q & A session with the panel
6.45 – 6.55 Concluding Remarks by Subba Rao, MCBL, IISc
6.55 — 7.00 Vote of Thanks — IndiaBioscience
7.00 Tea and snacks