Stem Cell Biology And Disease Models
Event Details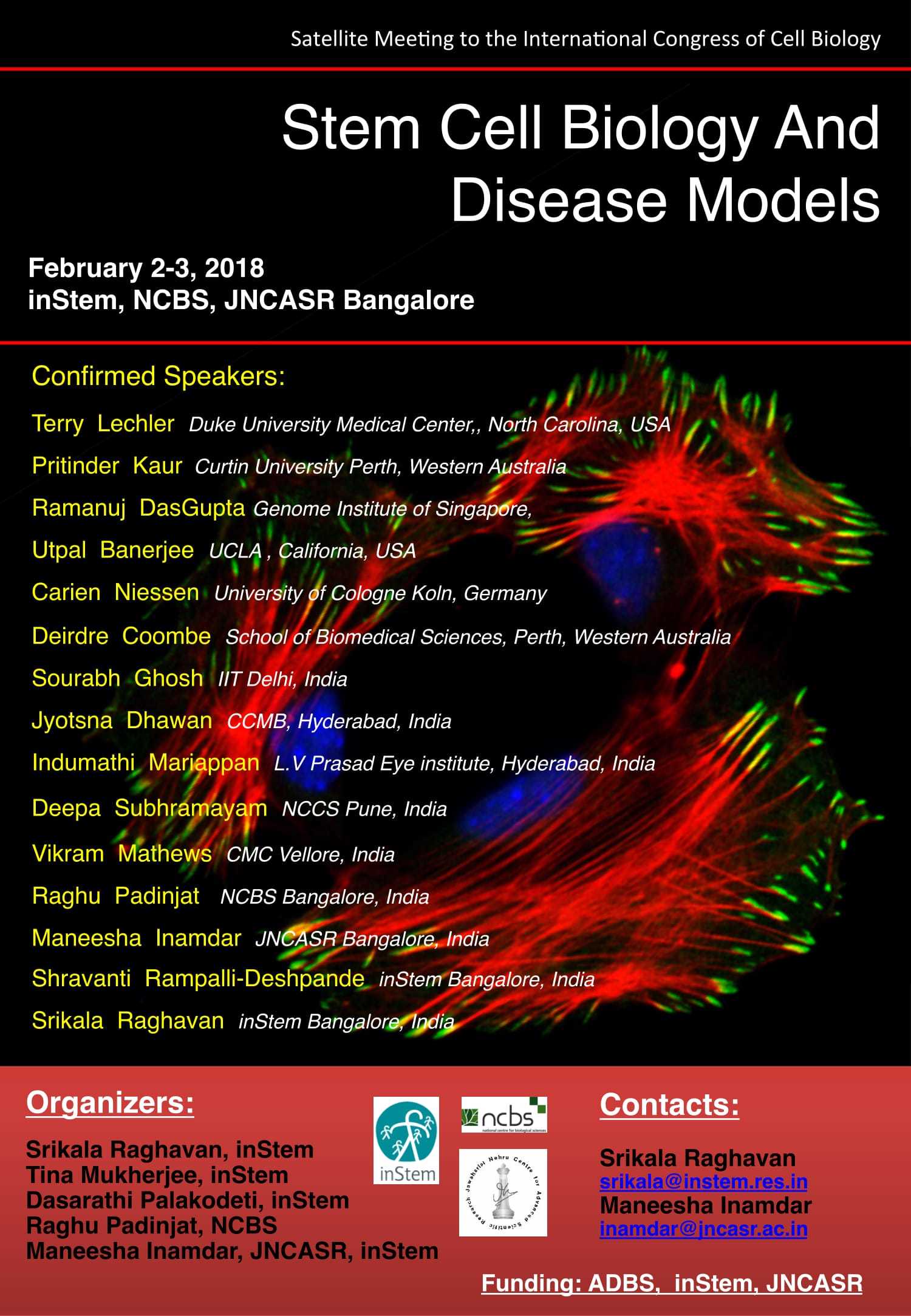 Registration:
INR 1500/- for participants applying from academic institutions within India
Please note that accommodation and transport will not be provided.
Registration fee paid will not be refunded under any circumstance.
The selected participants will be intimated the mode of registration fee
Abstract Submission:
Ph.D. Students and Postdocs working in the area of Stem Cells and Disease Models are encouraged to submit abstracts (maximum 200 words). 4 – 5 abstracts will be selected for a short platform talk. Abstract deadline is December 31, 2017.
For more information click here.