2nd International Online Conference on Biological Sciences
Event Details
The inaugural of 2nd International Online Conference on Biological Sciences (IOCBS 2018) will be held in India. This new genre of conference, curated, proposed and organized by Rayder Publication (India), which shall leverage Online centric approach towards the conference organization.
This conference focuses on all aspects of Microbiology, Molecular Genetics, Bioinformatics and Computational Biology, Immunobiology, Cellular Biology, Public Health, Entomology & Parasitology, Ecology & Evolutionary Biology, Agriculture & Plant Biology, Biotechnology and AYUSH.
IOCBS 2018 uses innovative methodology to allow students, academia, scientists, and postdocs to share their knowledge and ideas on-line. This makes scientific conferencing more environmentally-friendly and ecological as well as more economical for participants too. There are no travel costs or accommodation costs. Participate on-line from your office or home!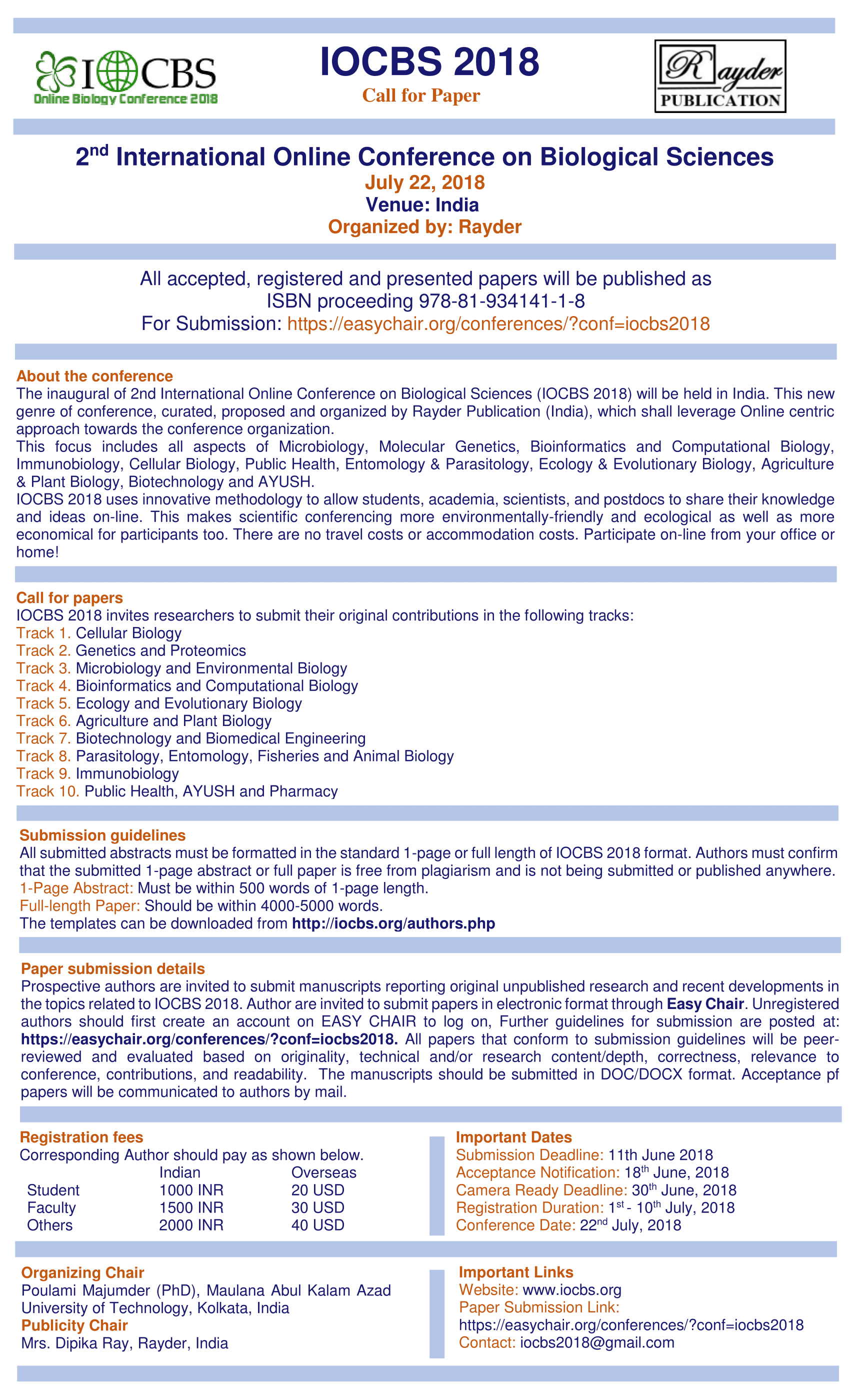 For more information click here