Janmejaya Samal is a part-time independent researcher associated with the Catholic Health Association of India and currently based in Chhattisgarh. He is presently heading a state-level TB control project in Chhattisgarh that looks at private sector's engagement with TB control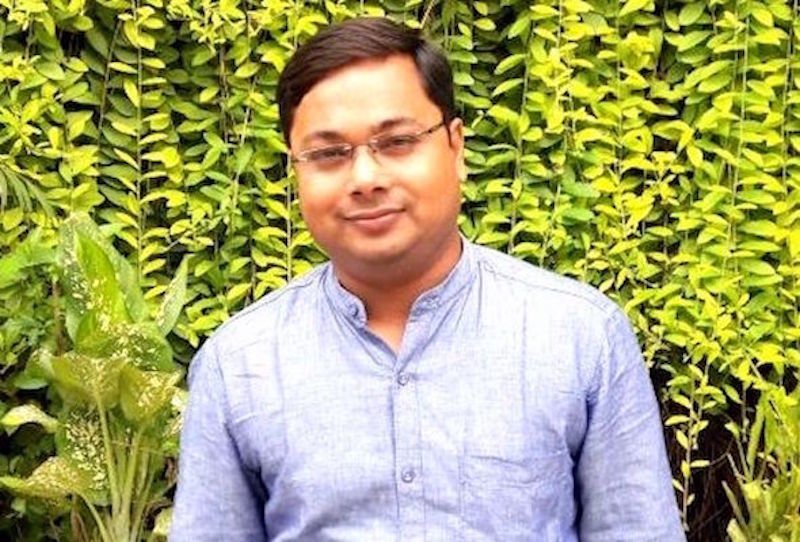 Please give us an overview of your academic background.
My educational qualifications include a BAMS from Sambalpur University, Odisha; an MPH from Rajiv Gandhi University of Health Sciences, Bengaluru and an MA in International Family Studies from Tata Institute of Social Sciences, Mumbai.
When and why did you decide to become an independent researcher?
My research interests are purely personal as my current capacity as a program manager does not necessarily require me to be in a research role. However, I always look for opportunities for formal research in areas where my project is implemented.
What kind of work have you done ever since you became an independent researcher? What are your current projects looking at?
I have tried both quantitative and qualitative research in several areas such as; maternity management, family planning, Tuberculosis (TB), social and behavioural health and AYUSH. My current job is mainly looking at issues relating to private sector engagement for TB care and control, notification of TB cases, advocacy for a ban on sero-diagnosis of TB, adherence of STCI (Standards of TB care in India) guidelines among the qualified private practitioners and active case finding at community level. I have started investigating some of these issues as well.

How have you been funding your work?
Till now I have funded my own work. I have never applied for funding and therefore, never had access to any external funding. This obviously hinders me from carrying out large scale studies and publishing in some high impact journals that have a high publishing fee. Thus for me, the research and publication is a pure personal effort.
What do you think have been the major advantages of being an independent researcher?
Well, you can investigate issues as per your own wish and without any limitation. In addition, most of the times an affiliated researcher needs to consider the interests of the organisation that s/​he is associated with. If the subject is against the interest of the organisation then it would be difficult to investigate the same. Take for example, the ban on sero-diagnosis of Tuberculosis. The government of India is advocating for a ban on sero-diagnosis of TB, however, a researcher associated with an organisation that works on development or manufacturing of sero-diagnostic tools can neither advocate for this ban nor conduct any research on it.
Do you think having an adjunct faculty or any other honorary position in institutions is of any help?
Yes definitely. This enables a researcher in conducting collaborative research and provides access to various other forms of support that are unavailable on an individual level.
Do you feel this is a financially stable career option?
No idea, as I have never been a full-time independent researcher. My research is purely driven by my personal interest and is a part-time activity. Thus, I won't be able to say much about financial stability as I have never tried for funding or gained any financial incentive as a result of my research.
What would be your advice to fellow/​aspiring independent researchers?
If anybody is interested in research then there are a whole lot of issues around us to investigate. As a researcher with limited experience, I would say it can get a bit difficult at times, but, as they say, where there is a will there is a way. I have many friends who are doing independent research and are quite successful too.