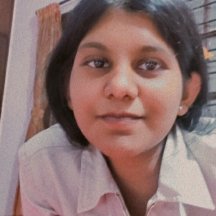 Manasvi CM
The philosophy of 'curiouser & curiouser' from Alice in Wonderland is embedded in her approach to science, communication & beyond.
Her master's research at The University of Trans-Disciplinary Health Sciences and Technology explored the relationship between the Yanadi Tribe and plants in Kaigal, Andhra Pradesh, India. As a science communicator, she has worked for Ashoka Trust for Research in Ecology and The Environment (ATREE) and Science Gallery Bengaluru. She has written human-angle science stories for The Wire Science, The Print, India Bioscience and Life of Science.
She is currently doing outreach at the Curiosity Lab, IIT Gandhinagar.