From the IBS desk
Greetings, dear readers!
We hope this newsletter finds you in great health and high spirits. We're excited to update you on the recent happenings at IndiaBioscience.
You may already be aware of the recent transition at IndiaBioscience. Shantala Hari Dass has handed over the reins to the new director, Karishma S Kaushik. We express our gratitude to Shantala Hari Dass for her leadership and unwavering support for IndiaBioscience, and we warmly welcome Karishma S Kaushik to the team.
We recently wrapped up the 15th Young Investigators' Meeting (YIM 2023), our flagship networking and mentoring event for young scientists, and it was a blast! If you missed out on the action, don't worry! This month's newsletter is packed with exciting articles recapping YIM 2023. From inspiring talks to thought-provoking discussions, we've got you covered. Scroll down to read all about it.

If you'd like to contribute an article, produce a podcast or organise a joint event with us, drop a mail at hello[at]indiabioscience[dot]org. Connect with us on social media (Twitter, Facebook, LinkedIn, Instagram, YouTube) and join our mailing list to stay in the loop.
Scroll down for a quick peek into upcoming events at institutions from across India, our latest activities, and updates including jobs and grant opportunities.
Stay Engaged and Enable Change!
YIM 2023
Galvanising Ideas: YIM 2023 in Gujarat (Part 1 and Part 2)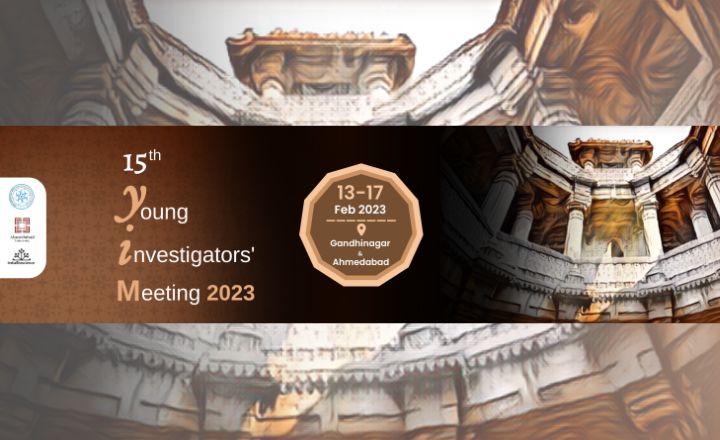 We published articles in a two-part series reporting on the proceedings of the 15th Young Investigators' Meeting, which was held in Ahmedabad and Gandhinagar, Gujarat, from 13 to 17 February, 2023. The meeting was attended by nearly eighty young researchers and post-doctoral fellows, in addition to several mentors, science professionals, funding agencies (national and international) and institutional representatives for five days of talks, panel discussions, breakout sessions and poster presentations.

Hiring the Best: Interviewing Institutional Representatives at YIM 2023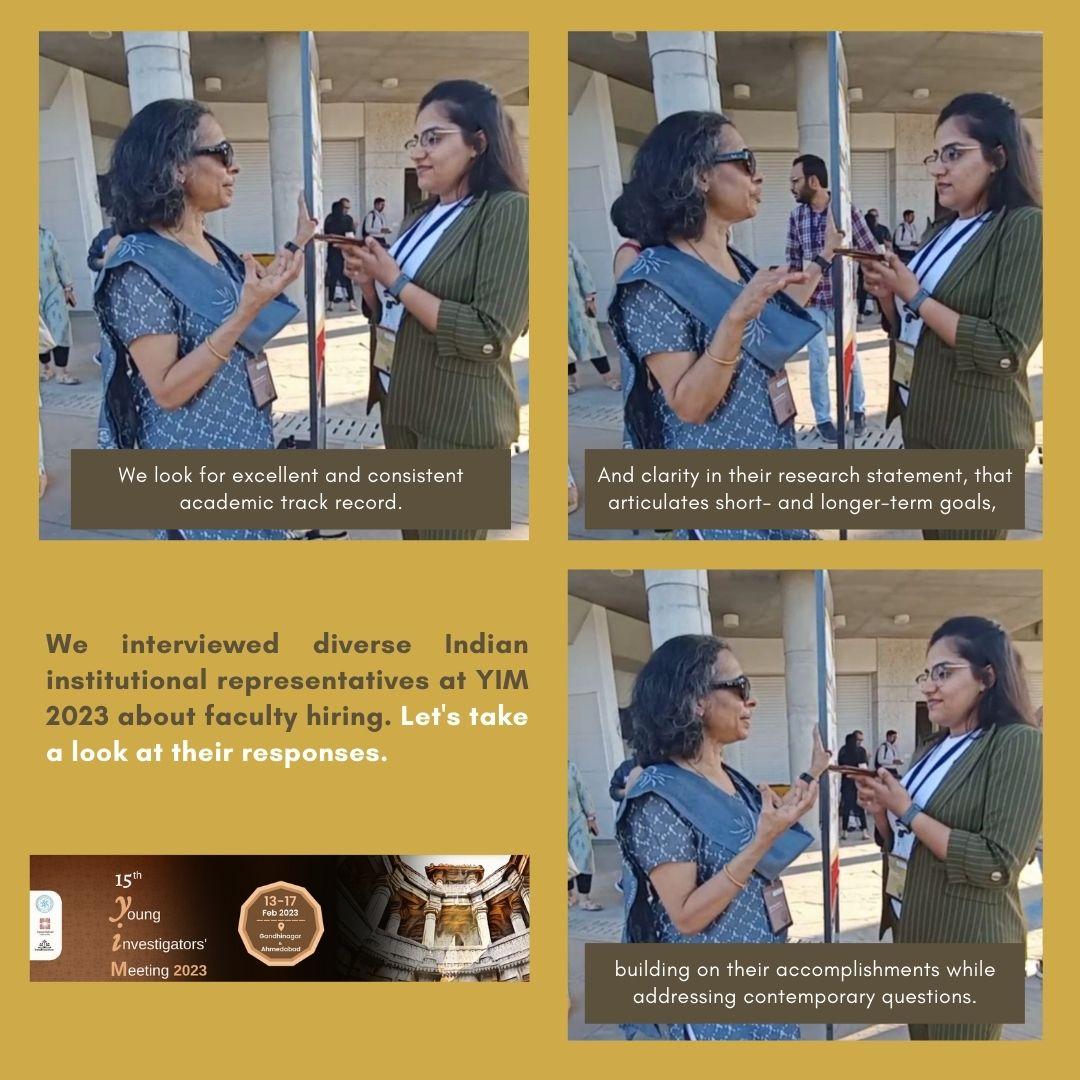 During the 15th YIM (2023) in Gujarat, we had the opportunity to ask representatives from a diverse range of institutions in India some quick questions about faculty hiring. Let's take a look at their responses.
A drawing scientist is a happy scientist!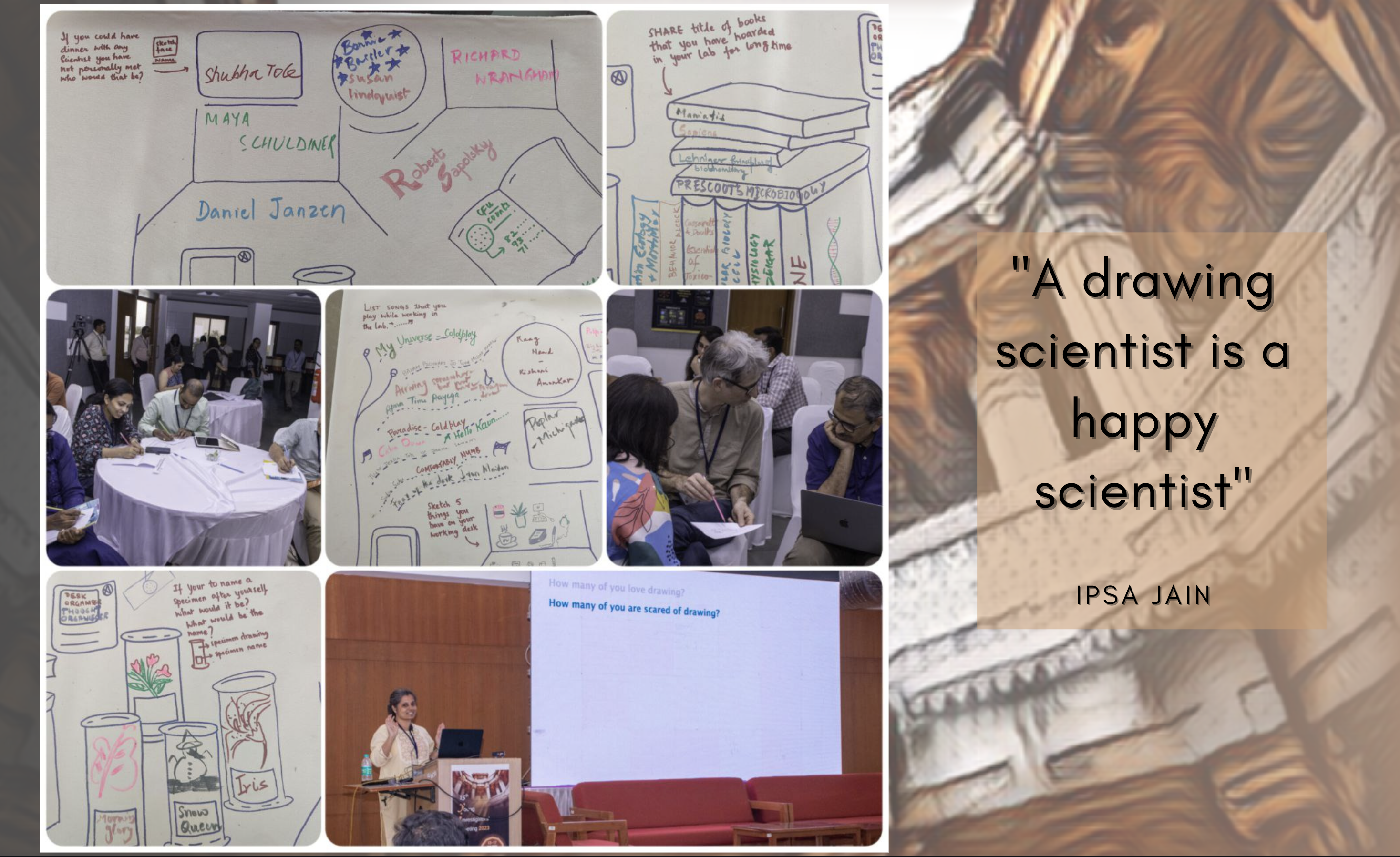 From sketches on the back of napkins to detailed scientific illustrations, drawing has long been a powerful tool for scientists to communicate their research and ideas. This article explores the importance of drawing in science from the talks of Ipsa Jain, Srishti Manipal Institute of Art, Design and Technology, Bengaluru and Carsten Janke, Institut Curie, France at YIM 2023, and includes looking at the drawings done by participants at YIM 2023.
COLUMNS
The making of project RAKSHA: Reach and Advocacy for Autistic Kids' Sexual Health and Safety Attitudes
Pradyumna Murali, Hema Nair, Mansi Karnad, Reuben Varghese & Ridha Fameen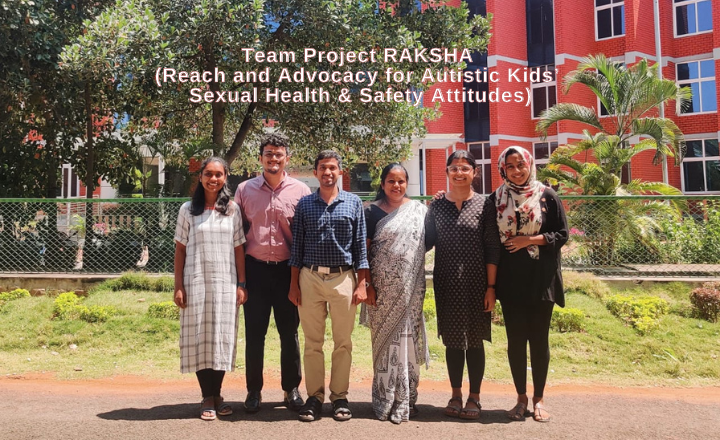 Project RAKSHA is a 2nd IndiaBioscience Outreach Grant awardee. This dream project by passionate speech-language pathologists has led to an e-resource booklet with culturally sensitive, illustration-based stories to communicate reproductive and sexual health issues to children with autism spectrum disorder (ASD). Read this article to know behind the scene of this IOG project.
NEWS
Public institutions and civil society in COVID innovations
Joel P. Joseph, Pragya Chaube & Moumita Koley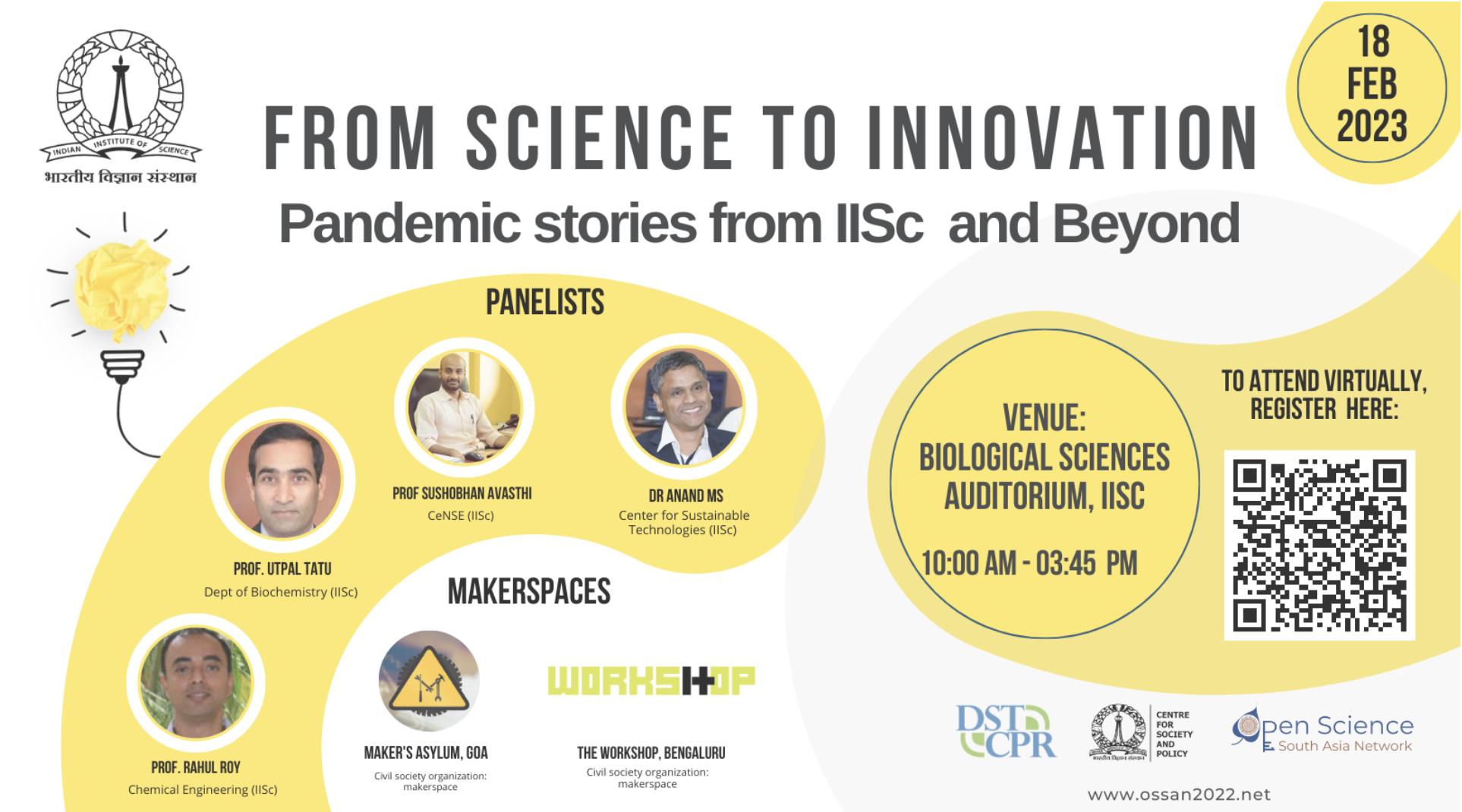 This interview article delves into the innovative approaches and strategies adopted by four scientists from the Indian Institute of Science in their remarkable contributions towards mitigating the impact of COVID-19. It also highlights the broader collaborative efforts of academic institutions in battling the pandemic, as discussed in an event conducted by DST-Centre for Policy Research at the Indian Institute of Science (IISc), Bengaluru, on Feb 18, 2023.
COMMUNITY BUILDING
Interactive Database of Life Science Researchers in India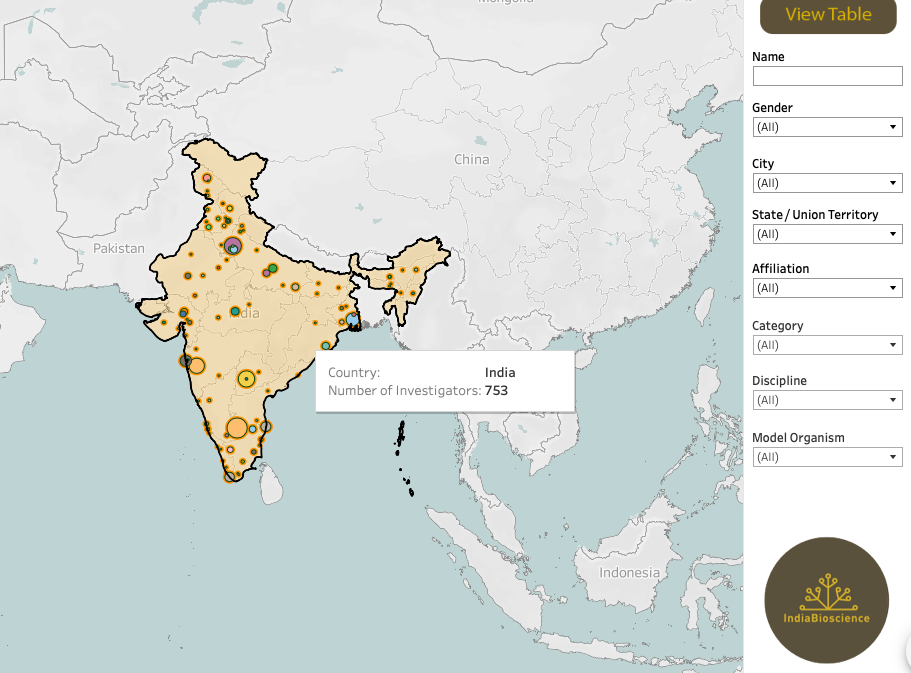 Our Life Scientists' database is growing! It currently has 750 plus life scientists, thanks to all the contributors who chose to be a part of this national database. If you wish to become a part of this interactive database and find potential collaborators from a specific part of India or area of research, use this form to sign up and add or update your information.
INVITING PITCHES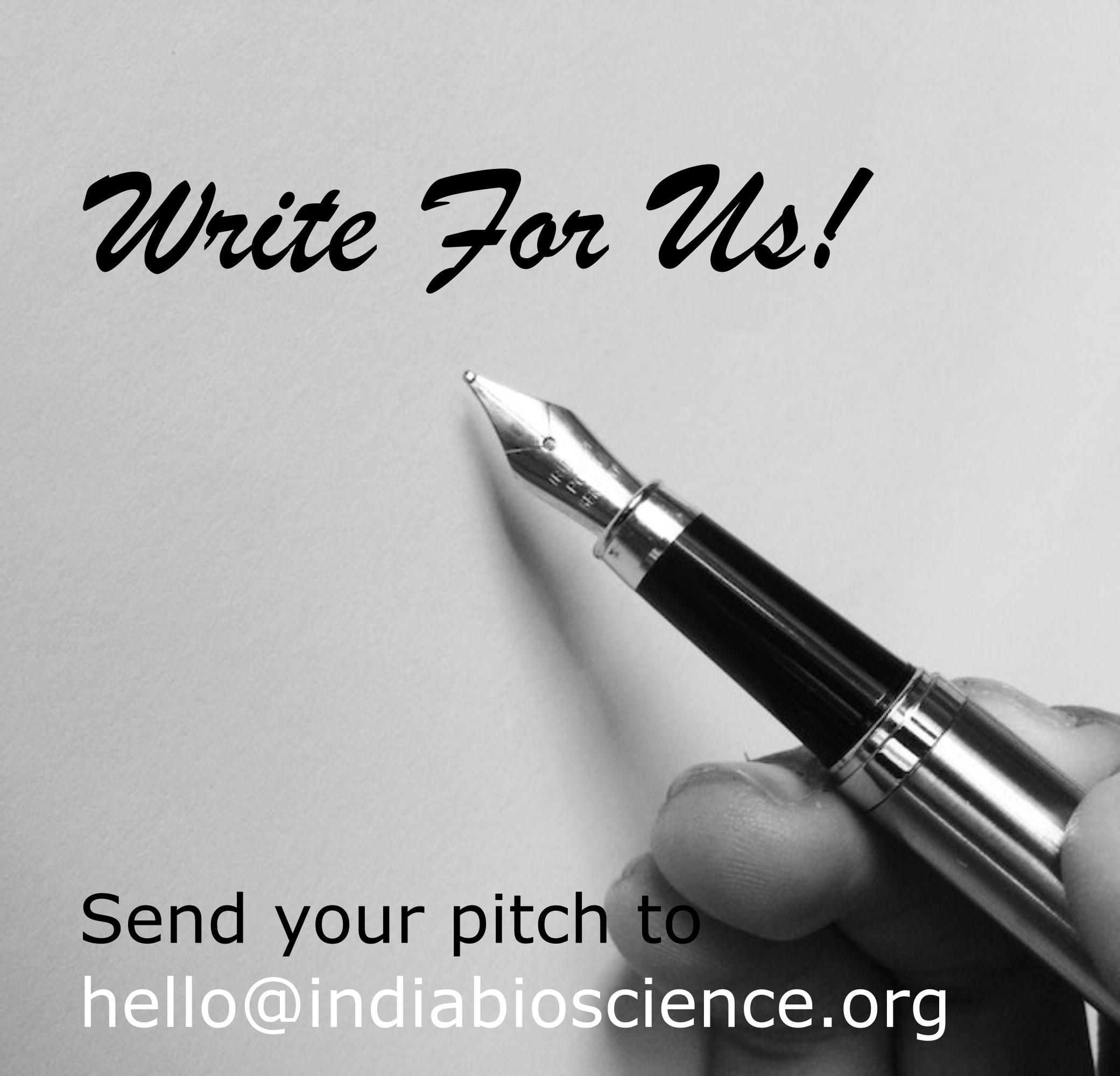 Do you have a passion for biology and writing, whether you're a student, researcher, educator, or science enthusiast? Have you come across any exciting research papers in the field of life science and want to share them with the world?
Then, write for us! Send us your pitch for a story on any aspect of the life sciences in India, in ~100-200 words, and get a chance to publish it on our website.

EVENTS
TechSprouts Deep Science Mixer, 2023
Ankur Capital
April 18, 2023
A networking event for the deep science ecosystem in Bangalore. The objective of the event is to bring together stakeholders in the deep science ecosystem together- researchers, startups, universities, venture capitalists as well as industrial partners who can network and collaborate on scaling up deep science technologies.
एक-Earth
MIT-World Peace University
April 22, 2023
Department of Biosciences & Technology, MIT-WPU, Pune is organising a poster presentation and model-making competition entitled ​"एक Earth" for school, UG and PG students on Global ​'EARTH DAY'. They are inviting participants with technology-oriented solutions in Clean Energy, Water Conservation, Health & well-being, Smart Agriculture, and Waste Management.
More Events
GRANTS AND FELLOWSHIPS
ICGEB Research Grants 2023
The International Centre for Genetic Engineering and Biotechnology
April 30, 2023
In adherence with the ICGEB mandate to equally support its Member States, each ICGEB Member State can endorse up to 3 standard Research Grant applications, plus up to 2 Early Career Return Grants for each call. Principal Investigators should submit their complete applications online via the dedicated portal by the deadline of 30 April 2023. A copy of the full application will be accessed by his/​her Country representative (Liaison Officer), who is in charge of endorsing the application at the national level. Find more details here.
Team Science Grants
DBT/Wellcome Trust India Alliance
May 01, 2023
Team Science Grants will fund team of researchers who bring together complementary skills, knowledge, and resources to address an important health challenge for India. A grant of up to INR 10 crores can be requested for a 5 year project. Find more information about the scheme here.
India Science Book Fellowship
The Foundation for Advancing Science and Technology (FAST India)
April 24, 2023
India Science Book Fellowship has been recently launched by the Foundation for Advancing Science and Technology (FAST India) to promote popular science books as a prominent literary genre in India, and in the long term, develop a cadre of high-quality science writers in the country. Find more details here.
More Grants and Fellowships
JOBS
Program Manager-Centre for Brain and Mind (CBM)
National Centre for Biological Sciences
April 29, 2023
Scientific Officer
MGM Advanced Research Institute, Sri Balaji Vidyapeeth
April 15, 2023
Junior Research Fellow
Indira Gandhi National Tribal University
April 21, 2023
More Jobs