From the IBS Desk
Dear Readers,
We are at the end of another exciting month at IndiaBioscience. We began the month with a trip to Regional Centre for Biotechnology, Faridabad, to hold a full-day session on 'Crafting your Career' in science. Our next 'Crafting your Career' workshop will be held in IIT Bombay on 28 April 2019. If you are an MSc or a PhD student in Mumbai, do register and let your friends know.
This month also saw the second Regional Young Investigators Meeting at Kolkata, where researchers, educators and industry representatives gathered with the motto of 'Together today for a better tomorrow'.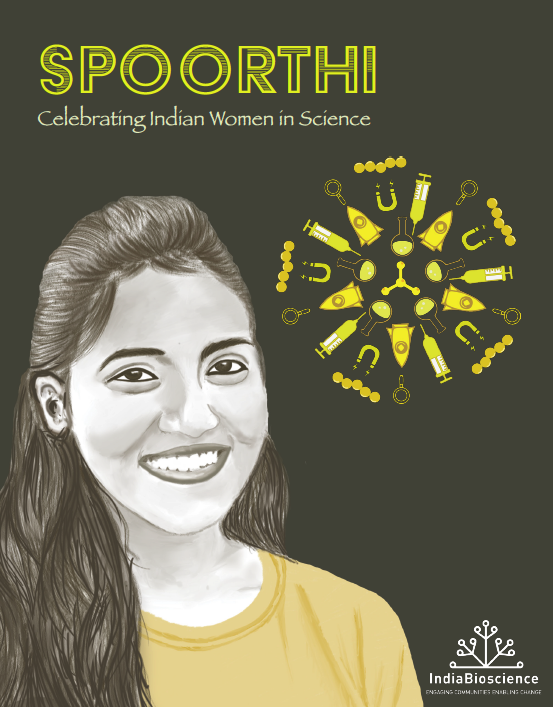 On 11th February, the International Day for Women and Girls in Science, we launched 'Spoorthi', an e-booklet celebrating Indian women in science. Spoorthi features conversations with women from many different science professions, touching upon various ideas, issues, challenges, and experiences that are an intrinsic part of being a woman in science in India.

Featured in this booklet are articles on mentorship and harassment, leaky pipelines and bystander training, rewards of a scientific career and challenges of balancing science with motherhood, and finally, various suggestions on building an inclusive and nurturing environment for people of every gender. The booklet also includes a list of grants and awards for women in science in India, a section on laws and redressal mechanisms for sexual harassment in the workplace, and a timeline featuring ten iconic women in the history of science in India. We hope you will enjoy reading through this compendium. Please share it with your friends and colleagues.
You can download a free copy of Spoorthi at this link. While you are there, do feel free to check out our other publications as well.
As always, we can write to us anytime at hello@indiabioscience.org, or connect with us on Twitter, Facebook, LinkedIn or Instagram. We love hearing from you!
And now, here are all the stories that we published in February.
News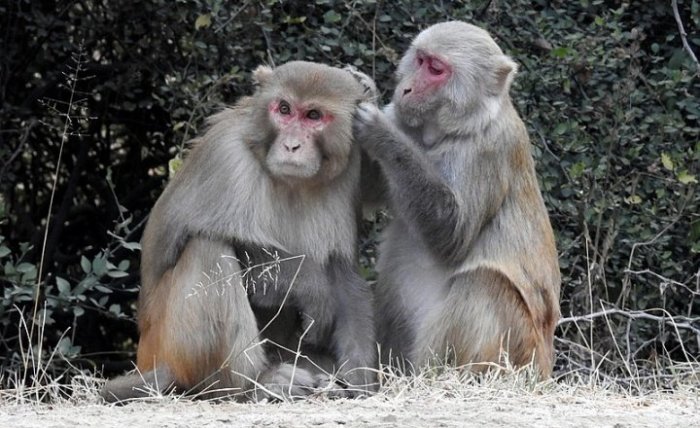 Baseball and Malaria keep coming back
Arunita Banerjee
Researchers from the Indian Institute of Science, Bengaluru, recently profiled Plasmodium, the malaria parasite, in multiple Indian monkey populations. Non-human primates can act as reservoirs for the parasite.
Game Infection: Salmonella-1, Humans-0
Fathima Athar
Researchers from the Regional Centre for Biotechnology, Faridabad, find that Salmonella typhimurium, a pathogenic bacterium that causes food-borne infections in humans, manipulates the host cell's intracellular transport machinery to survive.
A Gold Rush in the Mountains
Chandrima Home
The caterpillar fungus (Ophiocordyceps sinensis), commonly known as Keera jari (in Hindi) and Yartsagunbu (in Tibetan) is famous for its use in traditional Asian medicine, sometimes selling at prices higher than its weight in gold. A recent study in the Indian Himalayas investigates how this fungus influences the livelihoods and economics of local communities.
TNQ Distinguished Lectureship Series: A labour of love
Zill-e-Anam
The TNQ Distinguished Lectureship Series aims to bring the Indian scientific community in close contact with world-renowned researchers and inspire young minds to choose a scientific path.
Columns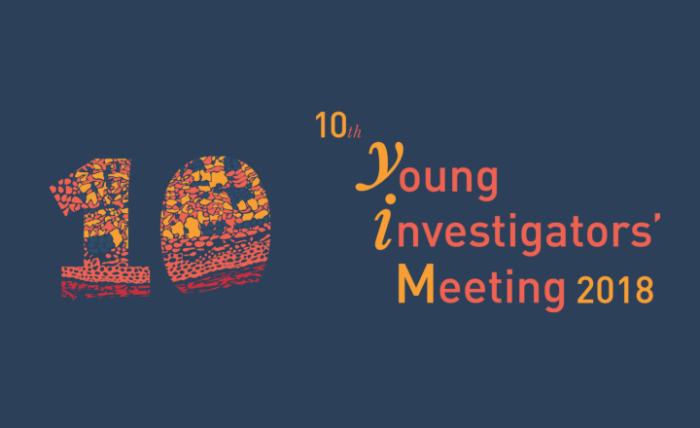 Impact of Young Investigators' Meetings on life sciences research in India
Smita Jain, Thomas Pucadyil, Sachin Kotak, Rashna Bhandari & Roop Mallik
The 10th Young Investigators' Meeting was held in Thiruvananthapuram from 5 to 8 March 2018. During this meeting that was attended by YIM alumni from the past ten years, structured discussions were held to understand the pulse of life sciences research in India and brainstorm on the future of Indian life science research.
Improving the quality of doctoral students - is incentivising output the way to go?
Megha & Shambhavi Naik
A recent memorandum from the Department of Science and Technology suggested incentivizing publications and patents by doctoral research scholars through a monetary reward scheme that would pay up to Rs 50000 for a publication and Rs 100000 for a patent.
Science vs pseudoscience: euphoria and illusion
Aravindhan Vivekanandhan
Aravindhan Vivekanandhan is an Assistant Professor at the Department of Genetics, University of Madras. In this opinion piece, he discusses the damaging consequences that may result when analogies turn into claims and pseudoscientific statements are put forward in national scientific forums.
Journey of a Young Investigator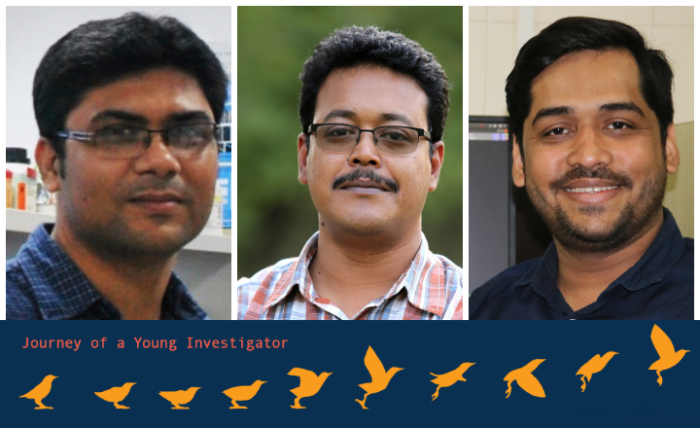 Working for the neglected Indian majority
Rakesh Joshi
Rakesh Joshi is an Assistant Professor at the Institute of Bioinformatics and Biotechnology (IBB), Savitribai Phule Pune University. In this article, he writes about how he chose a research problem that addresses an area of major socio-economic concern in India.
Making the most of the post-doc experience
Shilpak Chatterjee
Shilpak Chatterjee is a Senior Scientist at the CSIR-Indian Institute for Chemical Biology. In this invited article, he writes about how one can best utilize the post-doctoral training period to have a head start when it is time to set up one's own independent laboratory.
On choosing a research problem
Smarajit Polley
Smarajit Polley is an Assistant Professor at the Department of Biophysics, Bose Institute, Kolkata. In this invited article he writes about how he hit upon his topic of research, and how many different experiences throughout his life, beginning at his childhood, have shaped his scientific journey.
Education
The growing Indian biopharmaceutical industry: its requirements and endeavours
Ibani Kapur & Navodita Jain
The Institute of Chemical Technology (ICT) Mumbai held the Biosimilar Workshop from 29th November to 1st December 2018. The Leadership Conclave held on the concluding day of the workshop brought together stakeholders of the biopharmaceutical industry and the biotechnology funding government bodies.
Education Innovation Conference 2019 - Delhi: A report
Aditi Jain
For ensuring that education is able to keep pace with global innovations, Education Innovation Conference 2019 (EIC2019) was organized by the EPG Consulting group. This conference held in New Delhi on 1st February, 2019, brought together stakeholders from the higher education sector (teachers, professors, Vice-Chancellors), EdTech startups, and regulatory bodies (AICTE, MHRD, UGC) to discuss current educational initiatives and futuristic actions.
Grants
India Science Media Fellowships 2019
The Wellcome Trust/DBT India Alliance & Nature India
Deadline 28 March
K. C. Mahindra Scholarships for Post-Graduate Studies Abroad
K. C. Mahindra Education Trust
Deadline 31 March
Jobs
NGSF Internship Program 2019
Next Gen Scientists Foundation
Deadline 31 March
Summer Research Internship 2019
Manipal Centre for Natural Sciences, Manipal Academy of Higher Education (MAHE)
Deadline 29 April
Events
Crafting your Career
Mumbai, Maharashtra
Deadline 31 March
UK-India Newton-Bhabha Fund RSC Researcher Links Workshop on: Challenges of TB
Pune, Maharashtra
Deadline 24 March