Dear Educator,
We are thrilled to bring you the first edition of our Education newsletter for 2023!
Through the ​'Education' vertical, IndiaBioscience aspires to enhance undergraduate biology education in India by encouraging networking among educators, promoting research at the undergraduate level, and bridging the gap between scientists and educators (and their students). It also strives to enhance the scientific temperament of students and educators, and deepen their interest in the life sciences.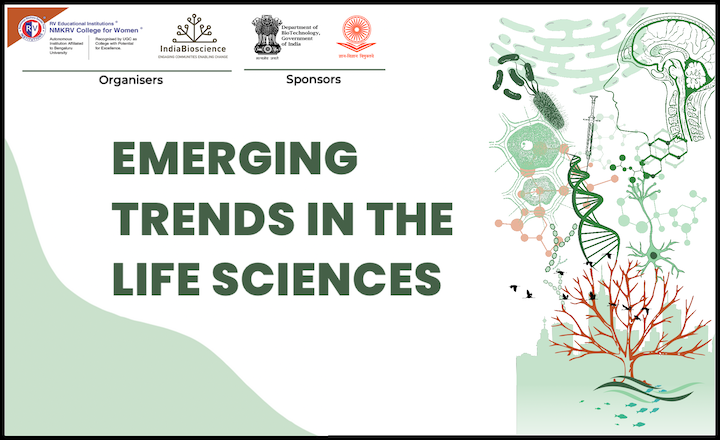 We published an event report, titled 'Emerging Trends in the Life Sciences' based on one-day seminar co-organised by IndiaBioscience and NMKRV College for Women, Bengaluru on 4 Nov 2022. The seminar was for undergraduate and post-graduate students and faculty, featuring talks by scientists working in the areas of biochemistry, gene editing, microbial ecology, and neurochemistry.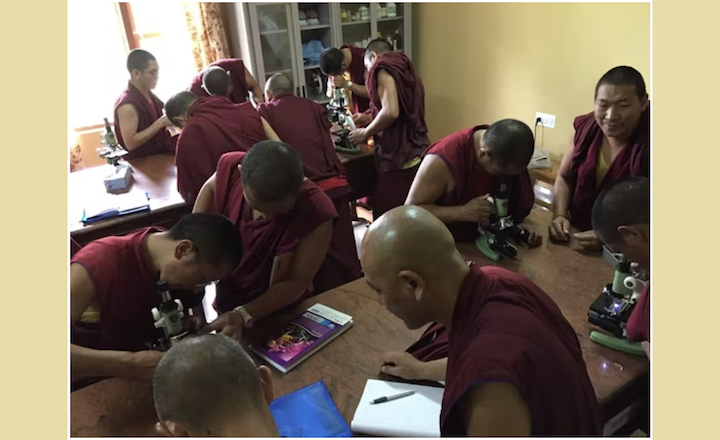 Daniel Pierce, an Assistant Professor of Biology at the University of Richmond, wrote an article titled, 'Biology with Tibetan Buddhist monks: What I'm taking back to my college classroom from teaching at a monastery' which we have republished on our website. In this article, he shares his cross-cultural experience of teaching biology to Tibetan Buddhist Monks exiled in India and how it influenced his teaching practice back home.
We featured a resource material, Molecular Workbench, a free and open-source software developed by the Concord Consortium, that offers free and open source visual and interactive simulations to explore concepts in physics, chemistry, biology, biotechnology, and nanotechnology. It also offers real-time assessment reports to monitor the learning progression of students.
Have any thoughts on how we could engage with you better? Wish to collaborate with us to organise an event, a workshop, or a meeting in your college? We would love to hear from you! Write to us at education[at]indiabioscience[dot]org.
To receive the latest updates on our latest articles, resources, podcasts, webinars, jobs, grants and events for educators, follow us on Twitter, Facebook, LinkedIn, Instagram, YouTube, and your favourite podcast apps, and stay subscribed to this newsletter. And if you love what we do, then ask your colleagues to subscribe and follow us too!