IndiaBioscience Educators' Newsletter - August 2023
Dear Educator,
Teacher's Day is just around the corner and this newsletter is packed with gifts to kickstart the celebrations!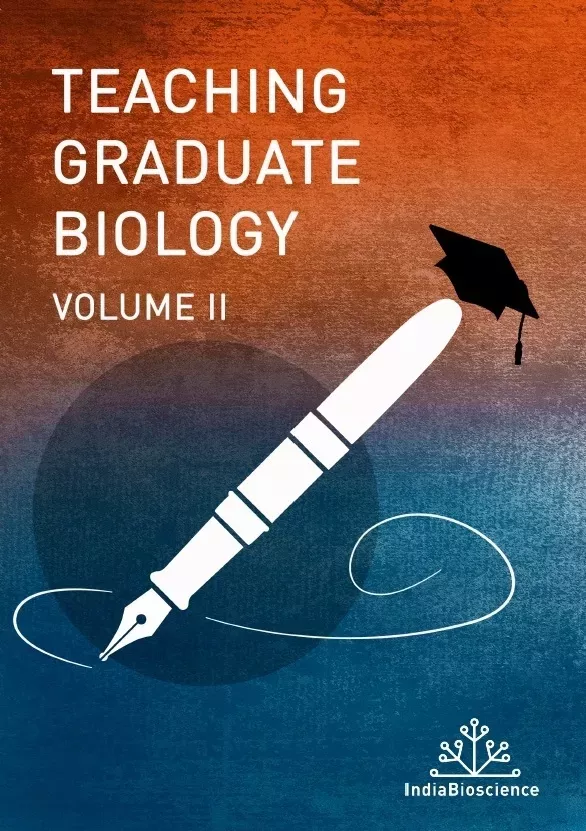 We are excited to present our second compendium of resources for college biology educators, called Teaching Graduate Biology (Vol-II). It features select online articles, webinars and podcasts published on the website of IndiaBioscience between 2019 and 2022. And they cover a wide range of themes, including interviews with educators; innovative pedagogical techniques; student misconceptions; undergraduate research; virtual learning; education policies; and mental health. Download the booklet for free.
That's not all!
On 28 September, join us online to have an informal conversation with other educators from India on the different aspects of higher education covered in the compendium.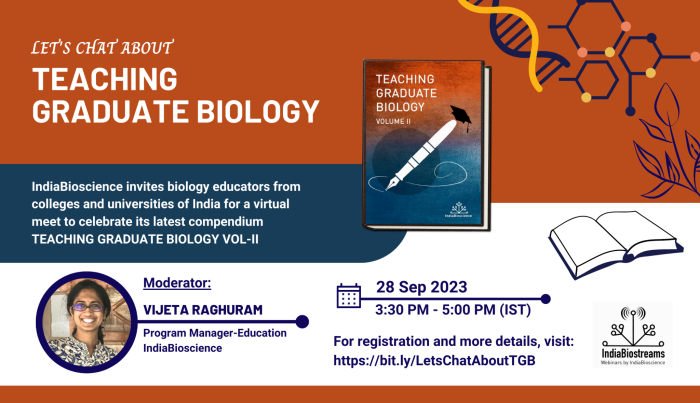 Click here for registration (no fees) and more details.
We are also thrilled to announce a new discussion series on social media called #EducatorsMonday for educators. On the last Monday of every month, we will post a question related to higher education on all our social media handles. We invite you to post your answers, see how others have responded, and enjoy the flow of conversation. Scroll further down to find the question for this month.
Our Education column has featured many stories written by educators showcasing their ideas and achievements. This month, we feature an article about how educators at HBCSE are trying to close pandemic-induced learning gaps that are plaguing millions of children in the country.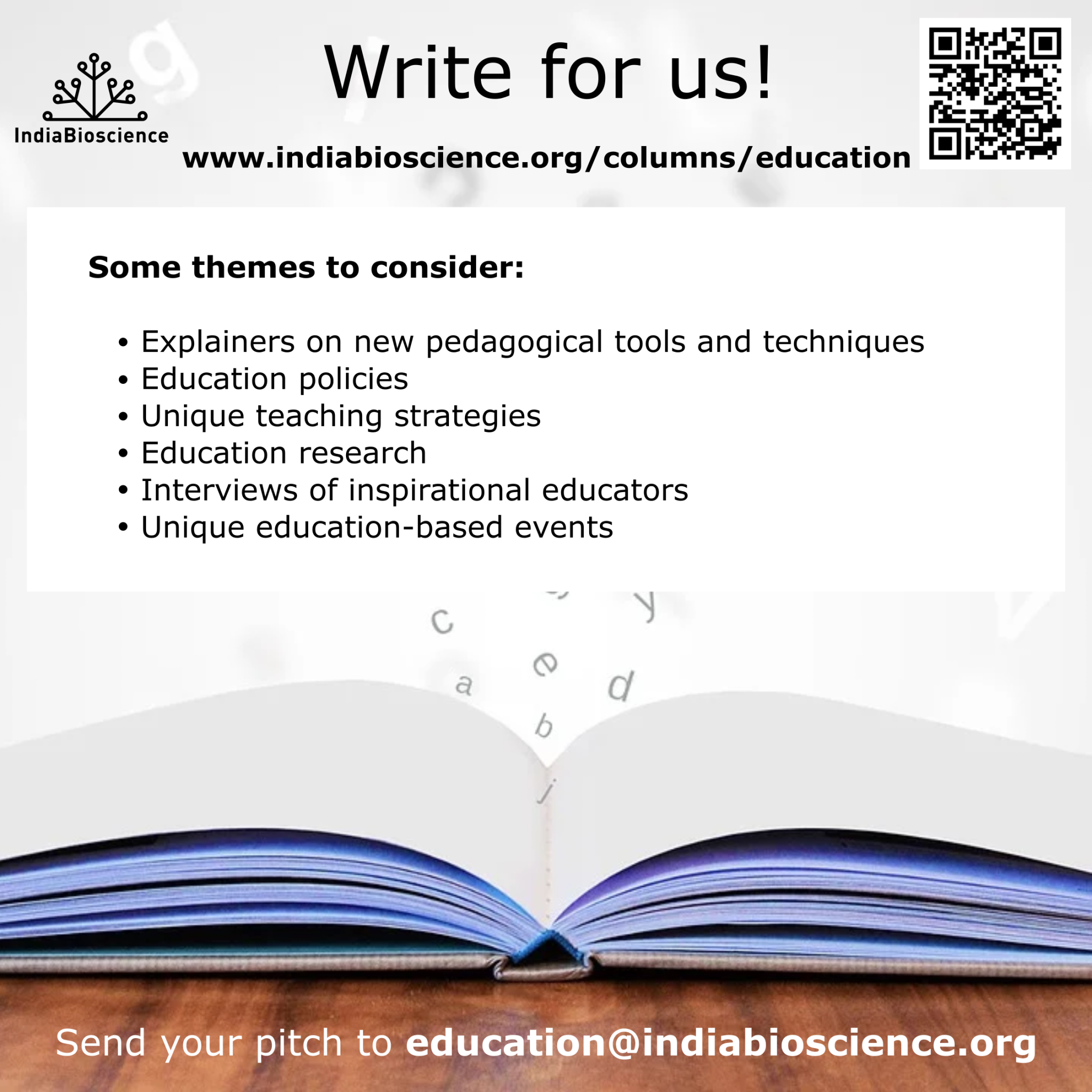 Do you wish to write an interesting article on education? Then pitch us your story in ~100-200 words. Have an idea for a workshop, webinar, meeting or podcast for educators? We are all ears! Reach us at education[at]indiabioscience[dot]org. You can also follow us on Twitter, Facebook, LinkedIn, Instagram, YouTube.
Read on to learn about the latest happenings at IndiaBioscience in the area of higher education.

Articles
Anandi: Using print medium to close knowledge gaps
Rohini Karandikar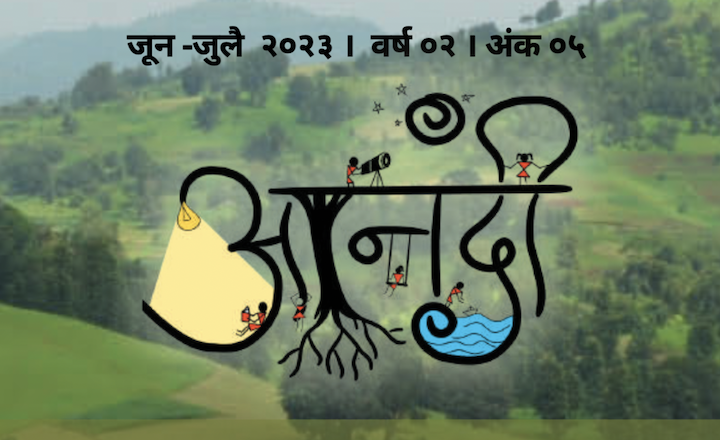 In India, the loss of learning from the pandemic-induced closure of schools was particularly severe for children from rural and tribal areas, who had little to no access to online learning. Anandi, a newsletter in Marathi, published by HBCSE, Mumbai, hopes to reduce their learning gaps via the print medium. Rohini Karandikar, a former visiting scholar at HBCSE writes about the newsletter and what makes it special.
More articles
Discussion (#EducatorsMonday)
Why did you choose the life of an educator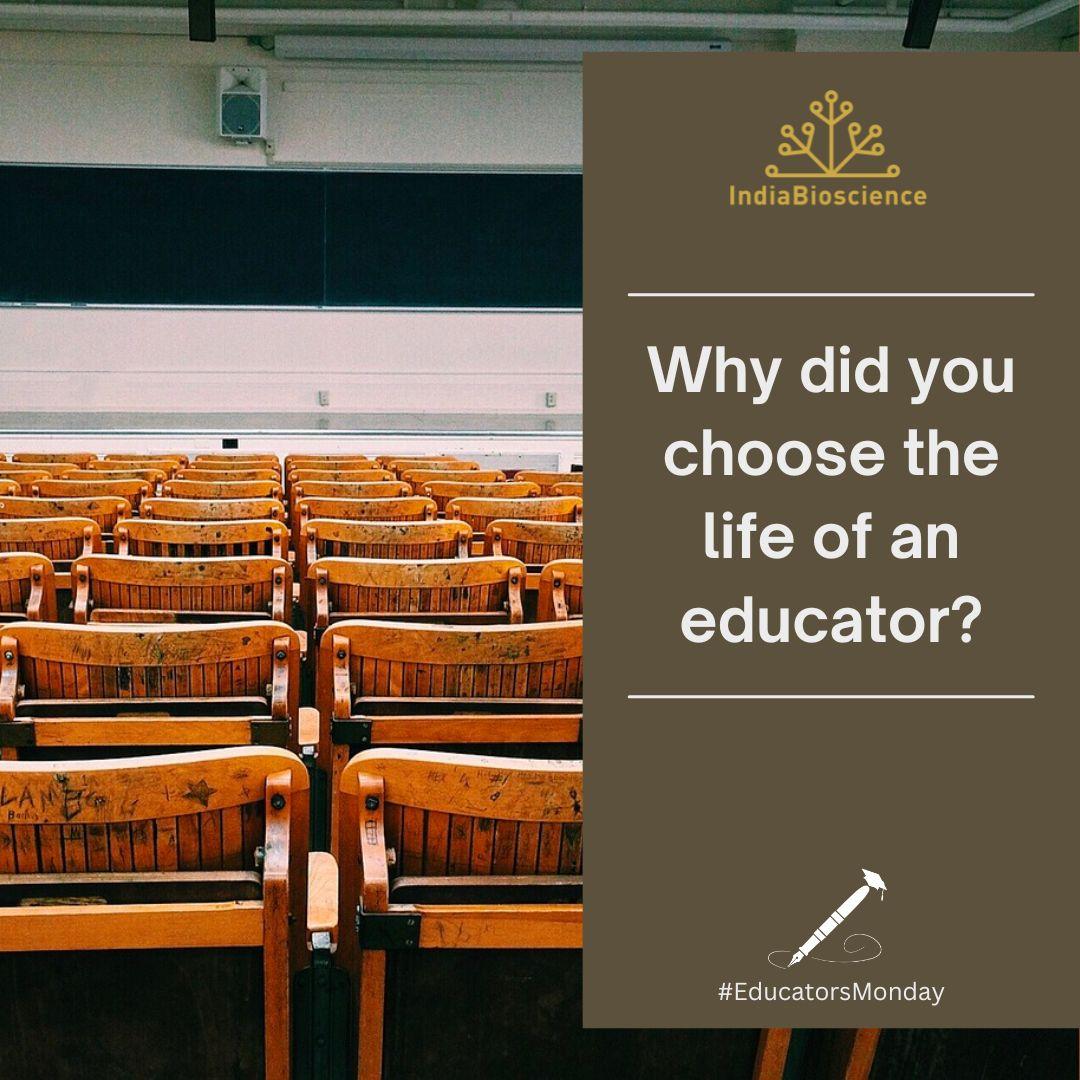 This is the first post from our latest initiative to engage college biology educators on social media, called #EducatorsMonday.
On the last Monday of every month, we will post a question for you on all of our social media handles. We invite you to post your answers, see responses by others, and enjoy the thread of conversation.
The question for August is: Why did you choose the life of an educator?
Post your answer on Twitter, Facebook, LinkedIn or Instagram.
Curated resources
i wonder... Issue 9
Azim Premji University
Interested in how science is taught in schools? Read i wonder..., a science magazine for middle- and high-school science teachers. The magazine is published by Azim Premji University twice a year in English, Hindi, and Kannada. The magazine features articles, activities, interviews, and more, covering different aspects of teaching science in schools. Download the latest issue for free from here.
Secrets of the Sequence
Virginia Commonwealth University

Secrets of the Sequence is a library of videos hosted by Virginia Commonwealth University. It features 50+ 8 to 10-minute videos and accompanying lessons to help teachers incorporate the latest developments in the area of genetic research into their teaching.
More resources
Other outreach activities by Team IndiaBioscience
Article featured in The Hindu
Karishma Kaushik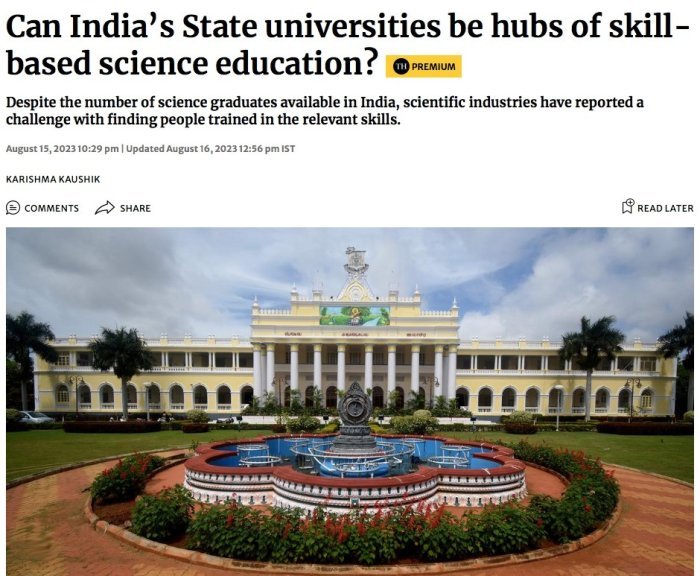 On Aug 15, Karishma Kaushik, the Executive Director of IndiaBioscience, published an article in The Hindu titled Can India's State Universities be hubs of skill-based science education? In this article, she points out that despite over 11 lakh students graduating with a BSc degree every year, the scientific industries in the country are facing a dearth of personnel with relevant scientific skills. The reasons, she says, include outdated BSc curricula and insufficient practical training for students, among others. In this context, she opines that State Universities and colleges, from where most of the graduates come, "could be reimagined as hubs for skill-based science education, with teaching, training, and research that aligns with employability in the scientific sector". Read the full article here.
Jobs, Grants, and Events
For jobs, events, grants, internships and other science opportunities in India visit our website. You can also subscribe to our dedicated Jobs and Internships newsletter here.
Sign up for the Jobs and Internships Newsletter