IndiaBioscience Educators' Newsletter - August 2022
Dear Educator,
Topics that are based on values, or that are ever-evolving can be quite challenging to teach in a classroom. Bioethics is one such topic. To help you explore this topic in a manner that is relatable to you and your students, we organised a webinar in the month of June that explored bioethics in the Indian scenario, using examples from the public health realm. We also listed some useful resources on the topic here. We now invite you to share your perspectives on this topic:
Do you teach bioethics to your undergraduate students?
Why do you think (or not think) that it is important to include this topic in biology courses at the undergraduate level?
What are the various challenges you face in exploring this subject in your classroom?
What kind of resources do you depend on?
Please use our discussion forum to share your thoughts.
Everyone enjoys mixing fun with learning, be it children or adults. If you like to incorporate creativity and humour into your teaching practice, then do read our latest articles in the Education column, which showcase memes and analogies as tools for learning.
Also, check out our curated library of a wide range of educational resources from around the web to help you take your students' learning to the next level. Find educational books, online games, videos, articles, and more.

Would you like us to showcase a unique pedagogical approach that you use in your classroom, or an interesting event or initiative that took place in your institution? Would you like us to conduct a webinar or an in-person event around a specific topic? Do you wish to know more about the lives and journeys of leaders in the area of education? We would love to hear your thoughts. You can reach us at education[at]indiabioscience[dot]org, or follow us on Twitter, Facebook, LinkedIn, Instagram, YouTube, and your favourite podcast apps.
IndiaBiostreams: Webinars by IndiaBioscience
Explore 'bioethics' in the Indian context
Saveetha Meganathan and Vijeta Raghuram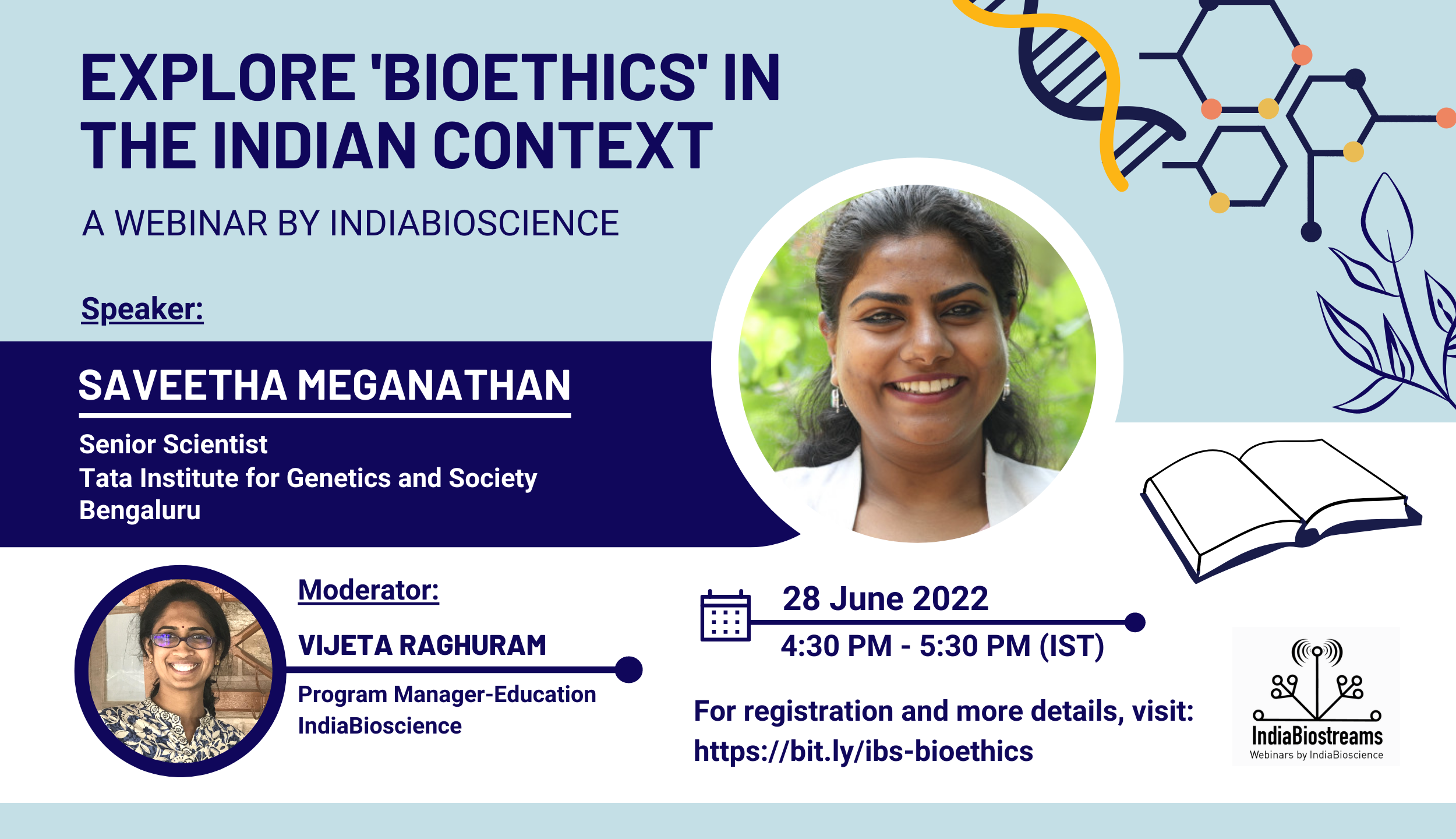 This webinar explored the concept of bioethics, which is value-laden, by using perspectives from social and cultural anthropology, practical ethics, science practice, and policy decisions.
More webinars
Discuss
Bioethics- resources and challenges
In connection with the webinar on bioethics, organised by IndiaBioscience on 28 June 2022, we bring you a list of resources to help you develop a deeper understanding of the topic. Share more resources and your perspectives on bioethics by participating in this discussion forum.
Join the discussion here
Articles
Teaching Biology Using Analogies
Rachana Acharya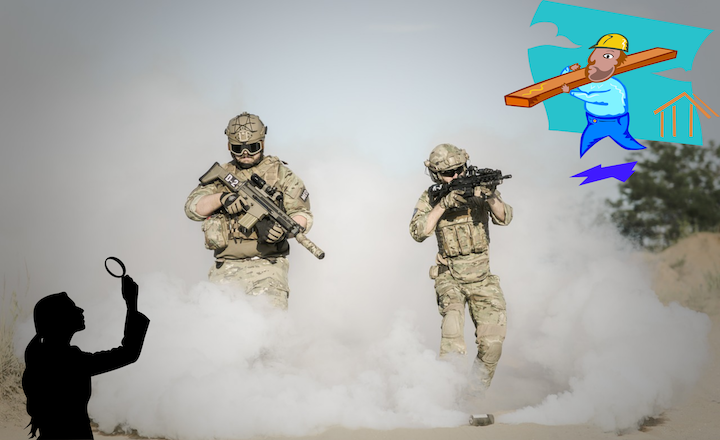 Looking for interesting analogies to explain complex biological concepts to your undergraduate students? Rachana Acharya, an Assistant Professor at Ramniranjan Jhunjhunwala College, Mumbai, shares some of them in this article.
How do cells edit mistakes? A neglected enzyme sheds light
Somdatta Karak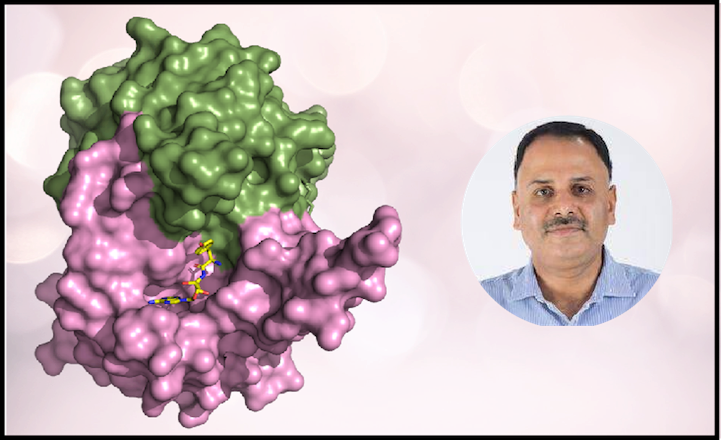 This article traverses Rajan Sankaranarayanan's two decades of seminal research that decoded some of the checkpoints and helped biologists better understand the error-free protein translation mechanisms.
10 Leaders, 10 Questions: Anuradha Lohia
Sumedha Sengupta & Shreya Ghosh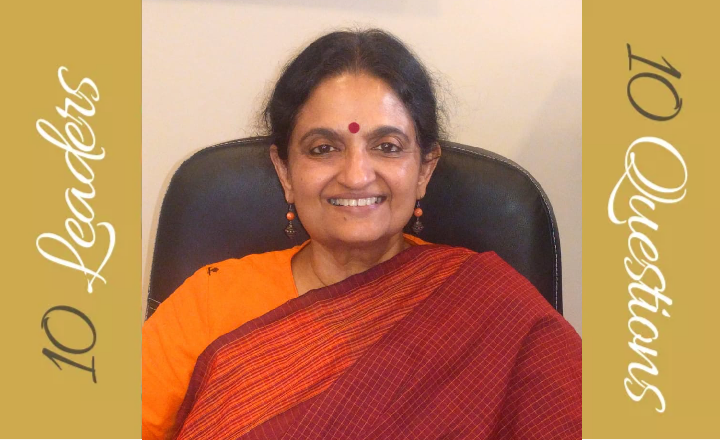 Anuradha Lohia is currently the Vice-Chancellor of the Presidency University, Kolkata. She served as the founding Chief Executive Officer of the DBT/Wellcome Trust India Alliance from 2009-2012. In this interview, she chats with IndiaBioscience about her thoughts on leadership.
How I tested my students through memes
Aniruddha Datta Roy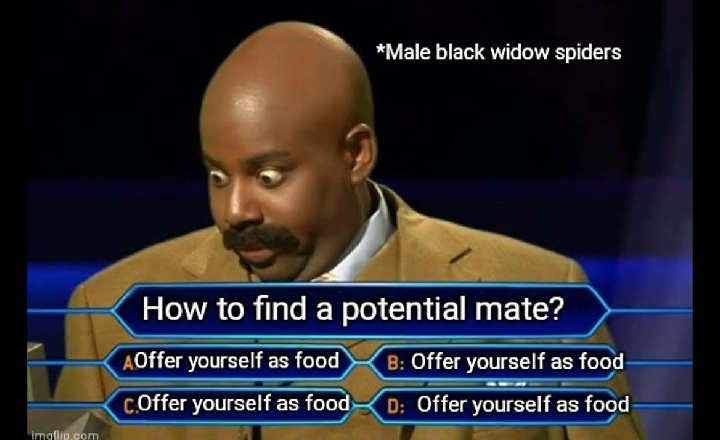 What happens when an assignment for undergraduates combines learning with creativity and humour? Aniruddha Datta Roy, a faculty from NISER, Bhubaneswar, designed such an assignment for his students. He shares his experience in this article.
More articles
Resources for Educators
CourseSource

CourseSource publishes articles that are organized around courses in both biological and physics disciplines, and aligned with learning goals established by professional societies representing those disciplines.
iThink Biology: A digital book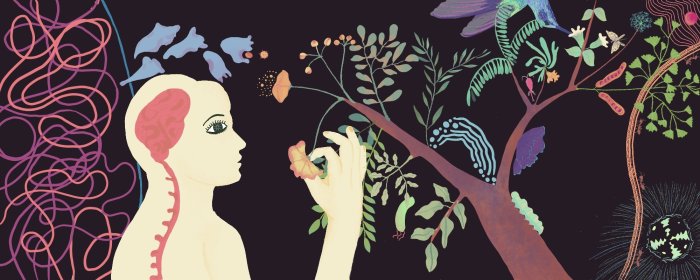 iThink Biology is an open-access, online resource for undergraduate students of biology, developed by faculty at Azim Premji University, Bengaluru.
More resources
If you are an independent researcher...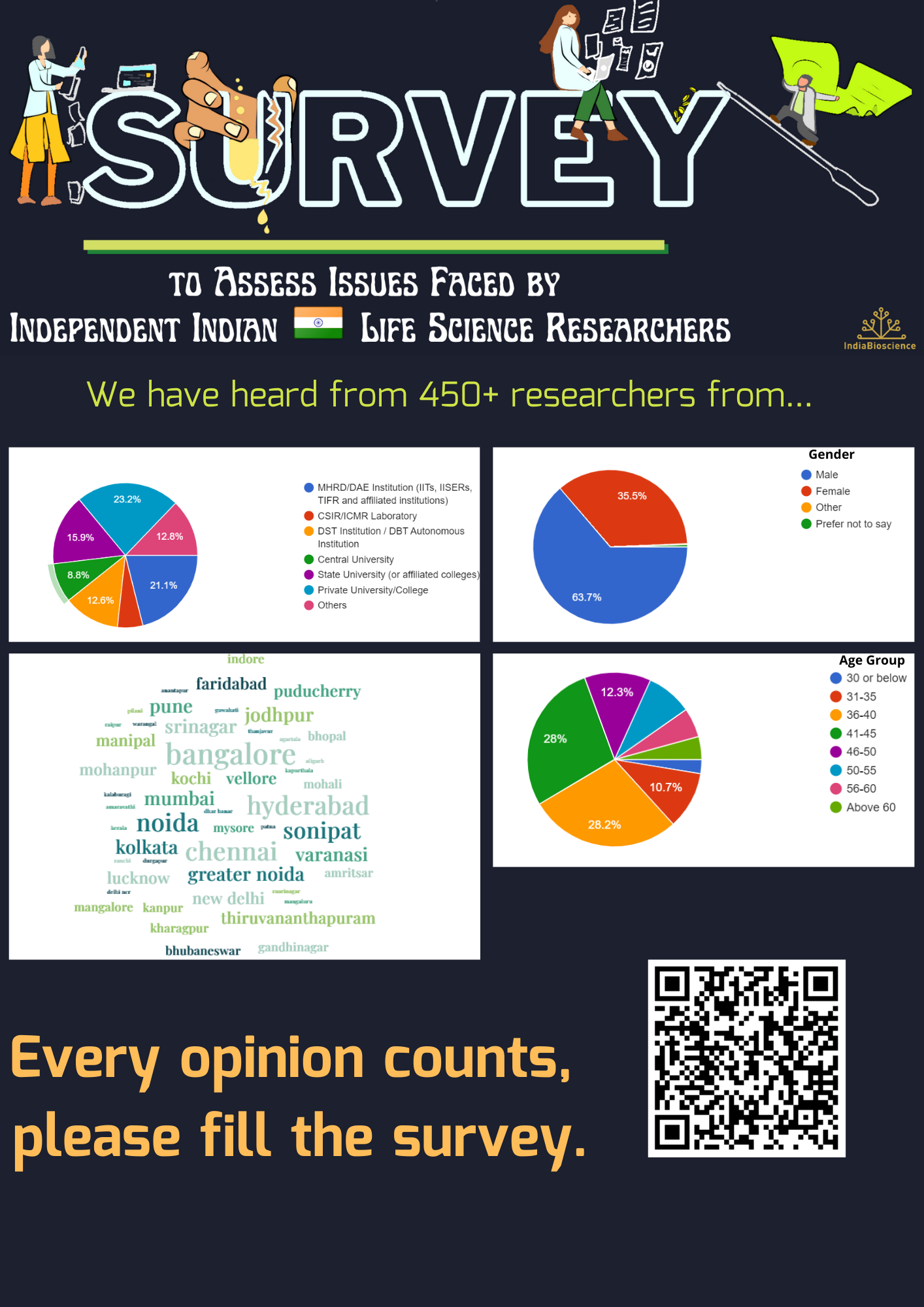 Participate in our survey to assess the issues faced by independent life science researchers in India. The aim of this survey is to create actionable insights about the condition of independent researchers /faculty in India, that can then be used to influence and shape the direction of policy, discourse, as well as our own activities at IndiaBioscience. The survey contains questions about the hiring and evaluation process, receiving and providing mentorship, funding, infrastructure and administrative support, work environment, and research ethics. We have heard from ~450 researchers so far. You can help us make the survey more comprehensive and inclusive by being a part of it.
Every opinion counts.
Join the survey
Jobs
Public Relations Officer
National Institute of Immunology, New Delhi
Deadline: 29 August 2022
Faculty Fellow
Jawaharlal Nehru Centre for Advanced Scientific Research (JNCASR), Bengaluru
Deadline: 30 September 2022
More jobs
Grants
Early Career Fellowships in Biomedical Research
DBT/Wellcome Trust India Alliance
Deadline: 16 September 2022
MSCA Postdoctoral Fellowships 2022
European Commission
Deadline: 14 September 2022
More grants
Events
Molecular Biology Tools and It's Application in Agriculture & Allied Sciences
Registration Deadline: 05 September 2022
Gene Drive — Understanding Policy and Technology
Registration deadline: 07 September 2022
More events