The Marie Skłodowska-Curie Individual Fellowships provide an opportunity for Indian life science researchers to grow their career by funding their postdoctoral studies in Europe. In this article Zill-e-Anam highlights the salient features of this scheme and how to apply. The deadline to apply for the current cycle is on 9th September 2020.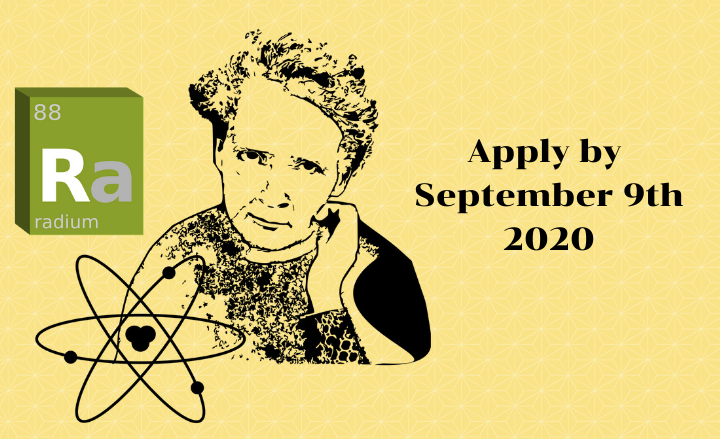 On 25 June 1903, Marie Skłodowska-Curie defended her PhD thesis, becoming the first woman in France to receive a doctoral degree. The committee members noted that Curie's findings were some of the greatest scientific contributions presented through a doctoral thesis. Later, Curie became a two-time winner of the Nobel Prize. In order to honour the excellence Curie showed in her research and the values she stood for, the Marie Skłodowska-Curie Actions (MSCA) were initiated in 1996.
MSCA Fellowships (MSCF) is an opportunity for researchers to enhance their research skills through international and intersectoral mobility. There are two types of individual fellowships — Global Fellowships that fund researchers moving out of Europe and European Fellowships that fund researchers moving to Europe. Researchers from India are eligible to apply for both. However, those presently working in India are only eligible for the latter.
Talking about the impact of the fellowship, Amey Redkar, a postdoctoral fellow at University of Cordoba, Spain and an MSCF awardee, says, ​"MSCF is an attractive opportunity for early career researchers to develop their own research projects and ideas in any field or interdisciplinary nature. As an MSCA Fellow, I feel this scheme is a highly rewarding opportunity to gain freedom and lay the foundation towards developing an independent research career. MSCA offers support towards bench fees and consumable costs and hence you have experience of managing a research project and also prepares you for the next phases in your academic career."
The European Commission supports monthly salary, research allowance and other non-monetary benefits of the awardees. Typically, the fellowship covers living, travel, and family costs. The amount of financial support is decided by subject-specific panels.
Tenure for the European MSCF lasts from 12 to 24 months. In order to apply, the applicants must have a doctoral degree or at least four years of full-time equivalent research experience at the time of the call deadline. MSCF does not have any age limit for applicants and supports their career development and advanced skill training in all scientific disciplines. The applicants are expected to team up with a host supervisor for a competitive and justified proposal.
The electronically submitted proposals must be prepared by the researcher in cooperation with the main supervisor in the host organization. The proposals can cover a wide range of scientific areas such as life sciences, chemistry, information sciences, environment and geosciences and physics. The proposal has two parts: (1) administrative forms, declarations and contacts and (2) technical description of the proposed project. The latter component is the most crucial aspect of the application and should describe the proposed work in detail along with clear objectives, deliverables, and milestones in not more than ten pages.
"Having the first draft of the application ready well in advance of the deadline helps a lot. Getting feedback from as many diverse backgrounds as possible is also beneficial. I think MSCA likes those risky and challenging projects, not the incremental ones. Also, it is important to emphasize your achievements well and lay down a clear vision about career plans," recommends Mahipal Ganji, an MSCF awardee working at Max Planck Institute of Biochemistry Martinsried and LMU in Munich, Germany.
"In order to increase the chances of success, review the list of successful projects of the scheme and if possible, have informational interviews with past awardees to get their views on what worked best for their application," suggests Vineetha Raghavan, Grants Manager at National Centre For Biological Sciences, Bengaluru.
MCSF is a fellowship that benefits both the researchers and their host institutions, by providing the former with an opportunity to build their careers through mobility, and allowing the latter to build stronger worldwide networks.
The deadline for this year's call is 9 September, 2020.