Join our webinar on the implementation of NEP2020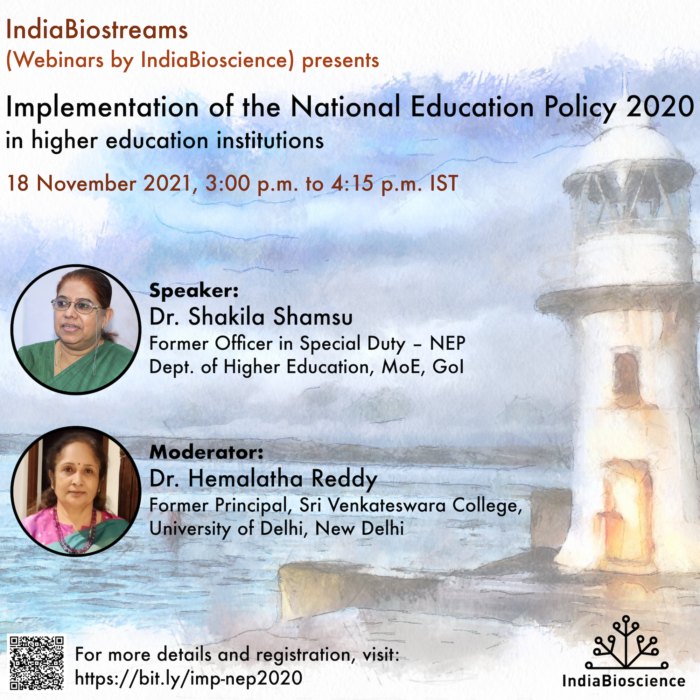 Dear Educator,
As the implementation of the National Education Policy 2020 is becoming a reality, so are its challenges. The next webinar by IndiaBiostreams is on this pertinent theme.
In this webinar, Shakila Shamsu, former Officer in Special Duty (NEP), Ministry of Education, will delve into various challenges and possible solutions for a successful implementation of NEP in higher education institutions. The session will be moderated by Hemalatha Reddy, former Principal, Sri Venkateswara College, University of Delhi.

Date: 18 November 2021
Time: 3:00 p.m. to 4:15 p.m. IST

REGISTER HERE
Visit our website for more information.
Also check out our recent webinars, podcasts and articles for educators.