From the IBS Desk
Dear Reader,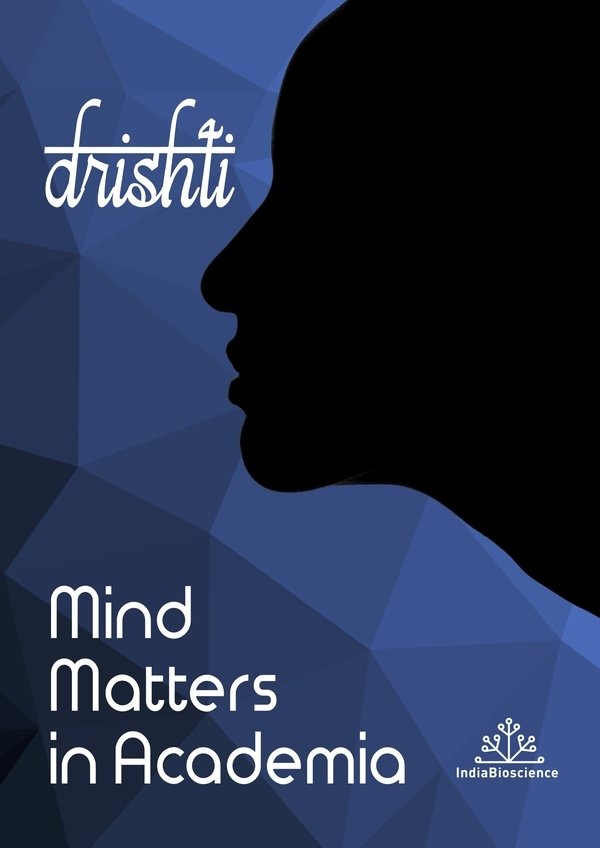 Increasingly and yet not sufficiently, the discussion of mental health in academia is coming to the forefront. Our latest publication, "Drishti: Mind matters in academia" is our attempt to bring the conversation around mental health in academia out into the open and confront the culture of silence that often surrounds such issues. In this booklet, we have curated a set of stories that were published on our website over the period of almost two years. They highlight different aspects of mental health, including the impact of the COVID-19 pandemic and the complicated relationship with academic culture, and range from first-hand accounts to reports on public initiatives.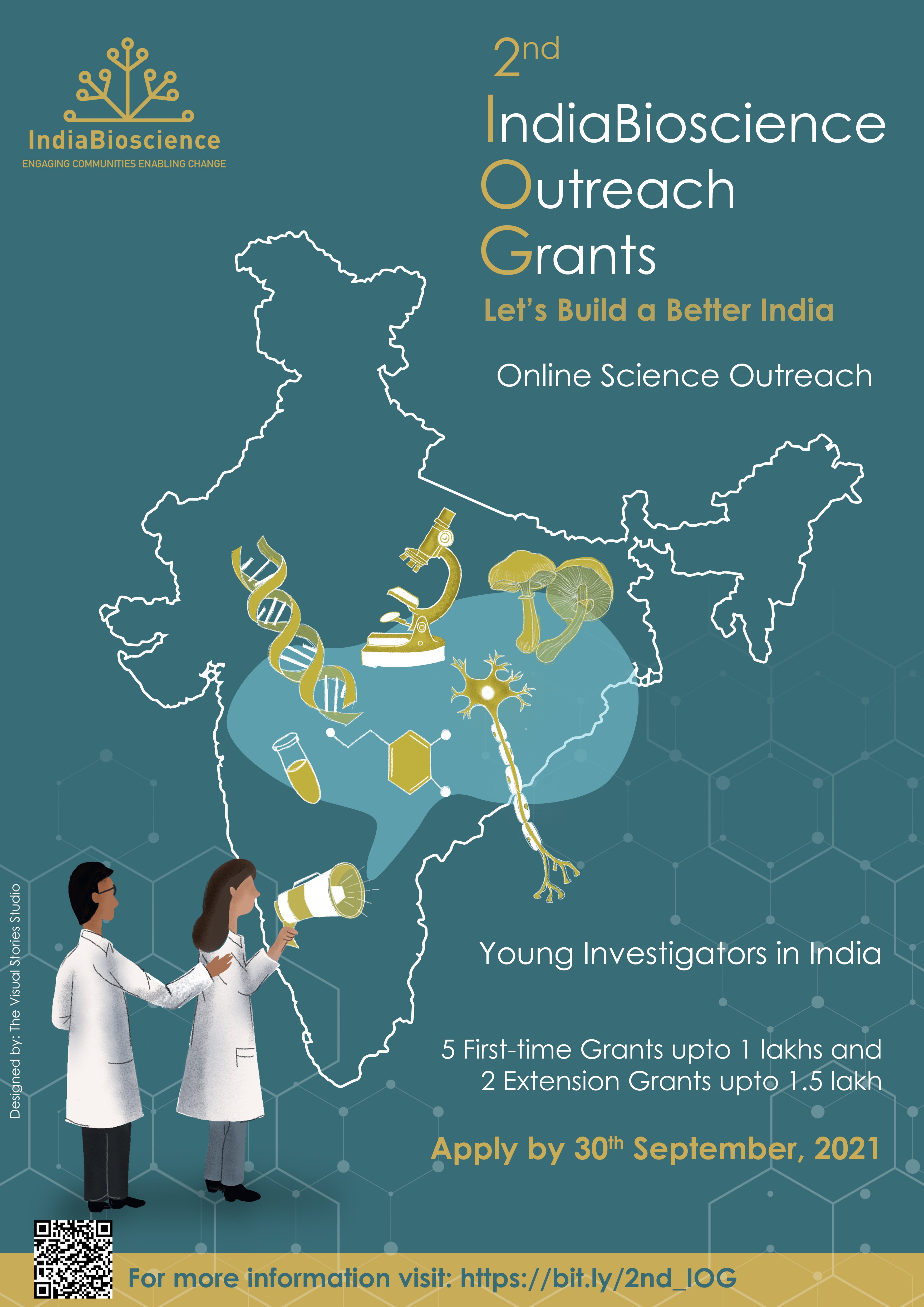 Speaking of public initiatives; outreach and science communication is a responsibility that scientists, science professionals, and educators across career stages and disciplines have towards society. IndiaBioscience strives to promote outreach especially amongst talented Indian scientists at the early stages of their career via the IndiaBioscience Outreach Grants (IOG). The call for the 2nd IOG is out! We encourage young investigators (individuals who are currently employed at or affiliated to a government, educational, or a not-for-profit research institute in India with an independent research career that has not exceeded 8 years) to collaborate with educators, students, science communicators, or other scientists on these projects. YIM Alumni, Regional YIM Alumni are strongly encouraged to apply. The deadline to apply is 30 September 2021. For more information visit: https://bit.ly/2nd_IOG.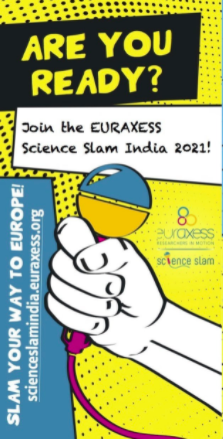 IndiaBioscience is also a proud partner of theEuraxess Science Slam 2021, where researchers will compete to present their work in front of a non-expert audience. The slam is a way to show the engaging and fascinating side of research to the wider public. Entries are open till 03 October 2021. Remember to check the qualifications and other rules before applying.
We wish you to stay safe from COVID-19 and connect with us on Twitter, Facebook, LinkedIn, Instagram, and by email (hello@indiabioscience.org). And now, here are the highlights of our activities in the past month. Do let us know what you thought of them by leaving a comment.
IndiaBiospeaks: Podcasts by IndiaBioscience
In Conversation with a Mentor | 02 | Interview with Deepanwita Chattopadhyay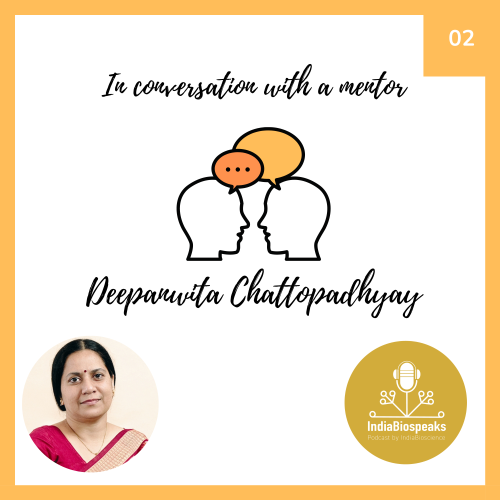 In the second episode of "In conversation with a mentor" series of podcasts, we have Deepanwita Chattopadhyay as our guest. She is the Chairman & CEO of the IKP knowledge park, Hyderabad which is a premier research park and incubator in India. She is a key figure in developing this first Life Science Research Park. In this episode, Deepanwita talks about her journey at IKP and her inspirations going forward.
IndiaBiostreams: Webinars by IndiaBioscience
IndiaBiostreams: DAAD Opportunities for PhD Students in India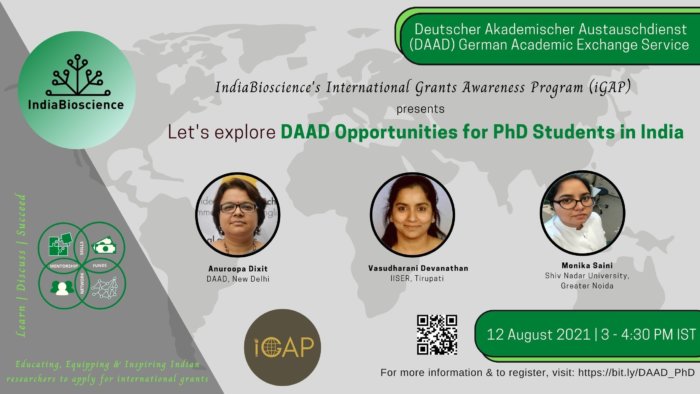 An informational webinar on DAAD (German Academic Exchange Service) Opportunities for PhD Students in India. The recording of the webinar can be found on our YouTube channel.
News
An ethical step: scientists find a new way to reduce the use of bovine serum in a cell culture study
Zill-e-Anam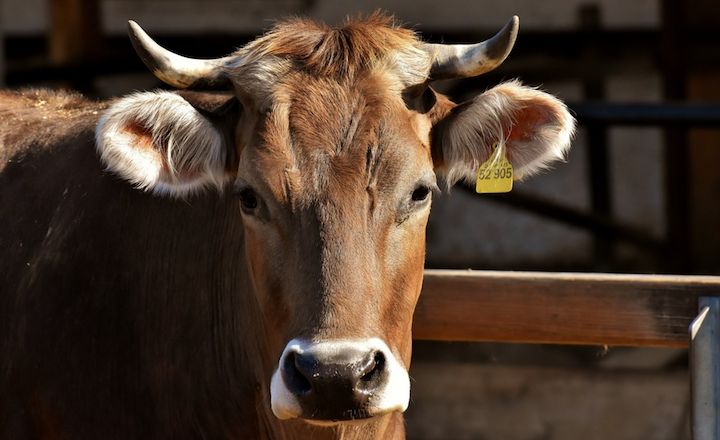 Foetal bovine serum is a nutrient-rich additive widely used for in vitro cell culture studies. However, harvesting the serum involves inhuman methods, calling for replacing or reducing its use in experiments. Here is a report on one such ethical step by a team of researchers who found a novel technique to grow skin cells by drastically reducing bovine serum use.
Columns
Public engagement with science in India: Making the whole greater than the sum of its parts
Sarah Iqbal and Banya Kar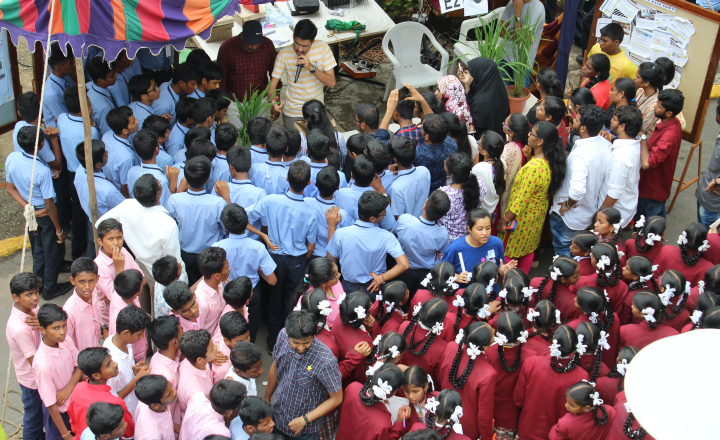 Over the last year and a half, we have seen a burgeoning of efforts at communicating (COVID-19 ) science to the public. But, did we have a pandemic-ready science communication machinery in the first place? In this article, Sarah Iqbal and Banya Kar, authors of a recent survey report by India Alliance on public engagement with science in India, make a case for the why's and how's of engaging public with science before the next health crisis hits us.

My science journalism internship with IndiaBioscience: Five things I learned
Sumeet Kulkarni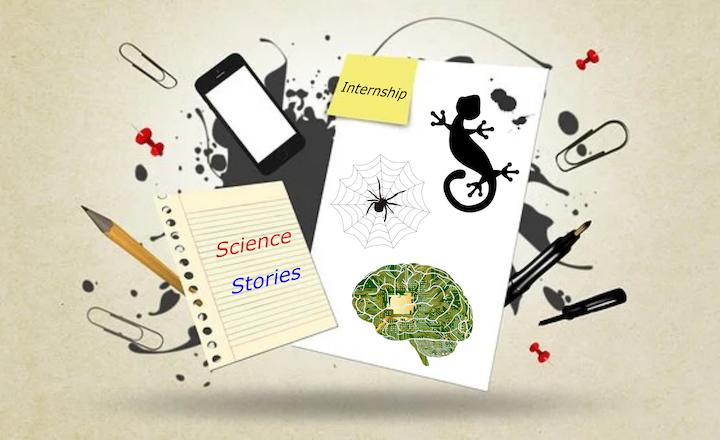 Internships provide a first-hand experience to those stepping into a career while providing a safe and stable environment to test and hone their skills. Sumeet Kulkarni got his feet wet in the writing world with a three-month internship program in science journalism offered by IndiaBioscience. Here, he shares a few pointers from his learning that ignited his career as a science journalist.
Fostering curiosity-driven fundamental research in India
Surajit Bhattacharjee, Mudrika Khandelwal, Prashant Kumar & Satyavrata Samavedi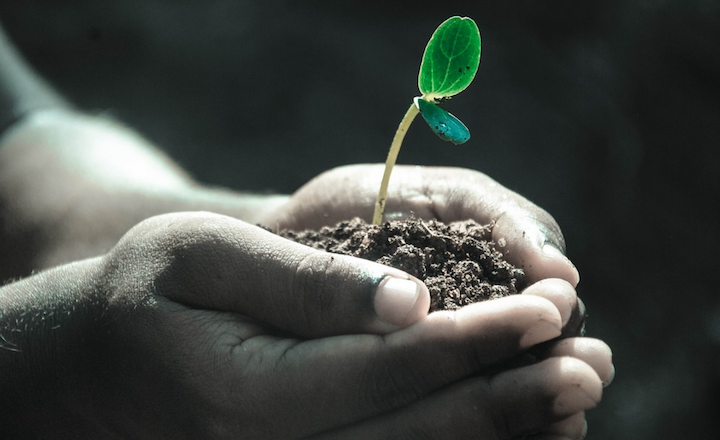 Indian National Young Academy of Sciences (INYAS) calls for action to bolster fundamental research in India, and offer recommendations and solutions in this direction.
Choosing to be a mother while pursuing a PhD
Enam Reyaz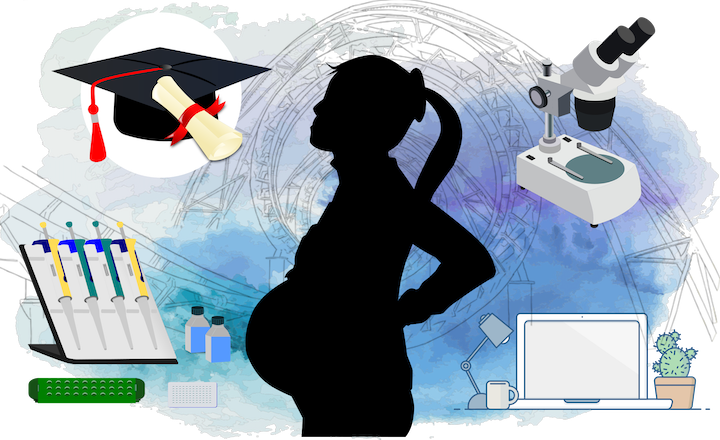 Enam Reyaz, a student at the Jamia Hamdard Institute of Molecular Medicine (JH-IMM), recounts her physical and emotional roller-coaster of experience embracing pregnancy and motherhood while pursuing a PhD degree; what helped her challenge the taboos and what more can be done by research institutions to support expectant mothers.

Education
Common misconceptions in biology: What are habitats, microhabitats and niches?
Abhijeet Bayani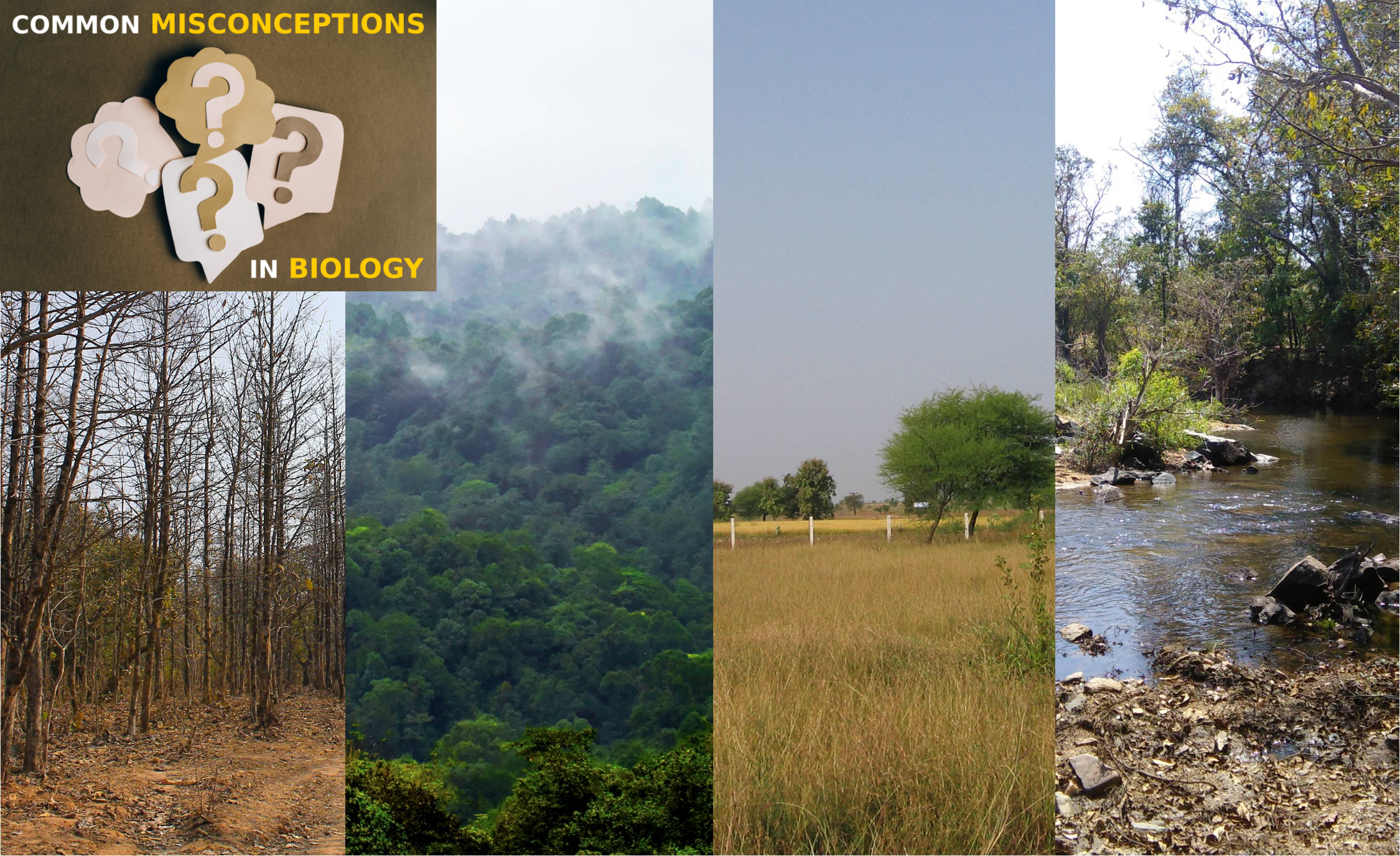 Speak of comfort zones! In this article, Abhijeet Bayani, a field biologist and an educator at the Indian Institute of Science, Bengaluru, disentangles the meanings and purposes of three terms commonly used in ecological studies to discuss the space in which an organism thrives – habitats, microhabitats and niches.
i wonder... June 2021
Azim Premji University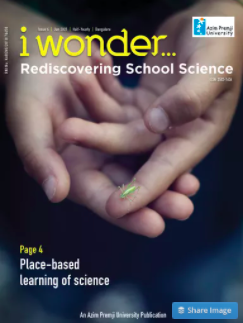 Does the teaching and learning of science change when we give importance to relationships with people, other beings, and the places they inhabit? How do we use an exploration of water to help children connect basic science concepts with personal experiences and pressing environmental issues? Can observing, exploring, and working in their natural environment offer children and teachers the opportunity to cultivate an intuitive understanding of the nature and process of science? What personal choices and simple actions in our everyday lives can help us begin engaging with climate change?
Join us in exploring these questions in the theme section of the latest issue of i wonder...— Teaching as if the Earth Matters (Download for free or subscribe to the print edition of the i wonder… magazine by writing to iwonder@apu.edu.in).
Offerings from the community
Do we need to spend substantial amounts on 'open access'?
Subhash C. Lakhotia
All citizens have a right to know the output of academic research funded through public money. However, the pay-walls between the research output and readers have become much more formidable barriers in recent years. Authors and/or their institutions, and readers thus have to shell out substantial money to access the published results while commercial publishers make very high profit. Do researchers and readers really need to spend the hard-to-get research funds for open access when any published paper can be available to the desiring reader through email exchanges between reader and author involving request for, and sharing of the pdf file?
Subhash C. Lakhotia's article published in Confluence last month addresses this question. Read his full article here.
What are the challenges faced by the STEM community during COVID-19?
Join the survey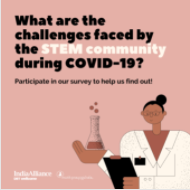 DBT/Wellcome Trust India Alliance, Monk Prayogshala, and Deepa Subramanyam are conducting a survey about how the COVID-19 pandemic has affected Indian scientists. You can help by participating. Click here to join the survey.
Jobs
Research Manager
Dr. Reddy's Institute of Life Sciences
Deadline 10 September
Project Associate Positions
Institute for Stem Cell Biology and Regenerative Medicine
Deadline 15 September
More Jobs
Grants
Sun Pharma Science Foundation Research Awards 2021
Sun Pharma Science Foundation
Deadline 30 September
Augmenting Writing Skill for Articulating Research
DST (GoI)
Deadline 30 September
More Grants
Events
National Bio Entrepreneurship Competition 2021
C-CAMP
Deadline 16 September
Infections and Immunity
Daulat Ram College, University of Delhi
Deadline 15 September
More Events