From the IBS Desk
Dear Readers,
We have had an exciting month here at IndiaBioscience, with two back-to-back workshops on science career development held at NCBS, Bangalore, organized by British Council India and IISER Pune and supported by IndiaBioscience. The Workshop for Women in Science Journalism was held from 15 to 18 November, while the Workshop for Women in Science Administration and Management took place on 26 - 29 November. Both these workshops gave us the opportunity to interact with a bunch of highly motivated and extremely bright young women. The reports on both workshops will be published on our website soon, so watch this space!
This month, we also brought you articles that highlight the importance of interdisciplinaryresearch and collaboration in addressing fundamental biological problems. You can find all the articles in this series linked below. We will continue with this theme in December, after which we plan to begin a new series on popularization of science in Indian languages. Do let us know your views and opinions on our articles in the comment section below each article. You can also reach us on Twitter, Facebook or LinkedIn, or write to us directly at hello@indiabioscience.org.

We are very pleased announce the second Regional Young Investigators' Meeting, to be held in Kolkata on 5-6 Feb, 2019. If you are an active PI from across the life-science sector (industry or academia) based in Kolkata, do sign up to attend this two-day meeting with the motto "Together today for a better tomorrow".
And now finally, here are all the stories we published in November.
News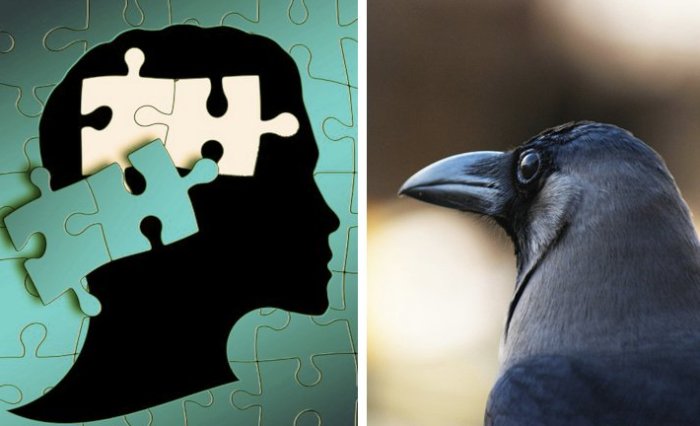 The dark side of light: lessons from a crow
Divya Khatter
Artificial light at night has become a staple part of city-living and is quickly encroaching into rural regions as well. Vinod Kumar's group at the IndoUS Center for Biological Timing, University of Delhi recently discovered that exposure to bright lights at night can affect the parts of the brain involved in mood and cognition and lead to depression-like symptoms, by using Indian crows as a model system.
Neurodevelopmental disorders in India may affect as many as 12%
Urvashi Bhattacharyya
A recent large-scale study of almost four thousand Indian children found the prevalence of neurodevelopmental disorders to be nearly 12%. During the course of the study, the authors identified, developed and validated diagnostic tools for several of these disorders in the Indian context and have now made them available in the public domain for anyone to use.
Special: Interdisciplinary Science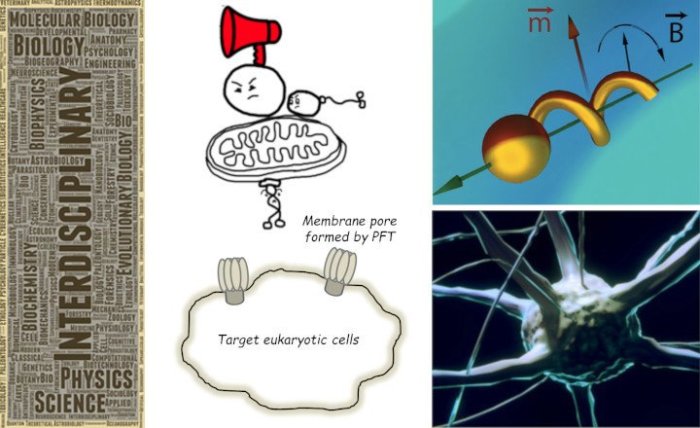 Interdisciplinarity: How to make it work for you
Gautam I. Menon & Sandhya P. Koushika
In this first article in our new series on interdisciplinarity, Gautam Menon, theoretical physicist (The Institute of Mathematical Sciences, Chennai & Homi Bhabha National Institute, Mumbai) and Sandhya P Koushika, neurobiologist (Tata Institute of Fundamental Research, Mumbai) provide critical insights on tackling interdisciplinary problems, gained from decade of steadfast collaboration.
Magnetic Nanomotors: "nano-voyagers" inside cells
Divya Sriram
In this next article in our series on interdisciplinarity, we explore how a physicist and biologist duo (Ambarish Ghosh, Centre for Nano Science and Engineering (CeNSE), Indian Institute of Science (IISc), Bangalore and Deepak Saini, Department of Molecular Reproduction, Development and Genetics, IISc, Bangalore) combined their expertise to create a nanomotor system that can be precisely and accurately manoeuvred inside biological cells.
Understanding the forces that shape the brain
P Surat
Physical forces play a major role in how the cells in our brain grow and signal to each other. In a recent study, scientists from the Indian Institute of Science Education and Research (IISER) Pune, Raman Research Institute (RRI), Bangalore, and University of Hyderabad developed a simple assay to show that neurons are shaped by attachment to the substrate underneath them.
Interdisciplinary research: personal memoir of a biochemist
Kausik Chattopadhyay
In this next article in our series on interdisciplinary research, Kausik Chattopadhyay from the Indian Institute of Science Education and Research (IISER) Mohali, speaks about his journey into the field of studying bacterial pore-forming toxins, and how his academic background and present scientific environment have equipped him to probe this question from multidisciplinary angles.
Education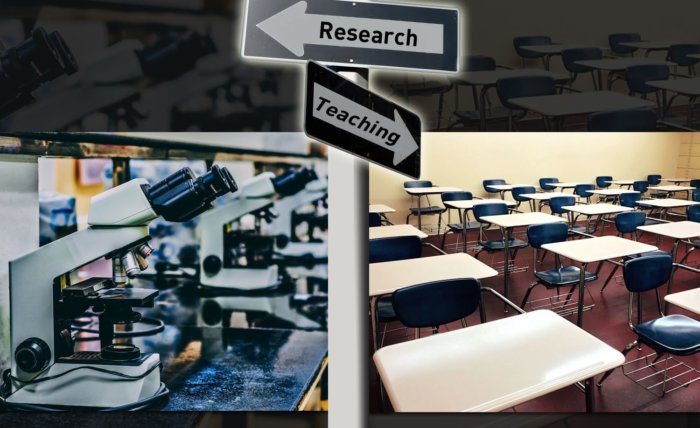 In higher education, what relationship do teaching and research share?
Bidisha Ghosh
To teach or to explore? Can good teaching and ingenious research co-exist? How does faculty perceive the two tasks at hand? With the help of existing literature and expert opinions we attempt to delve into the problem.
Teaching statistical concepts to ecology students, the sweet way!
Lakshmi Supriya
What approach could a teacher take if her students are wary of numbers and statistical analyses? Could an ecologist replicate fieldwork within the confines of a classroom? A recent research paper discusses the use of sweet, colourful candies as a teacher's aid for imparting mathematical reasoning and introducing the strategies of fieldwork.
Grants
International Travel Scheme (ITS)
Science and Engineering Research Board
Open Deadline
Young Scientist Seminars Competition
iBiology
Deadline: 17 December
Jobs
Postdoctoral Training Opportunity in Population Genomics at TIGS
Tata Institute for Genetics and Society
Open Deadline
Junior Research Fellow
Dr. Reddy's Institute of Life Sciences
Deadline: 15 December
Events
EMBO Research Leadership Course
New Delhi, Delhi NCR & Hyderabad, Telengana
Deadline: 15 January 2019
Physical Biology of the Cell
Bengaluru, Karnataka
Deadline: 15 December