From the IBS desk
Dear readers,
In the last month, we at IndiaBioscience have begun preparations for the YIM 2018 in earnest. The next YIM will be our 10th, and we are all very excited about it. If you are a YIM alumnus and still haven't participated in our YIM 2018 survey, please do so here.
One of our content partners iBiology has recently released the beta version of their online course- Planning your scientific journey. If you are PhD student or a Postdoc looking for some practical advice on how to navigate your career in science, we encourage you to take a look at it.

5th June is World Environment Day. We are doing a series of environment-related articles all June. Do watch out for them. And now, a roundup of all the exciting science we have covered this month. Happy reading.
Team IndiaBioscience
News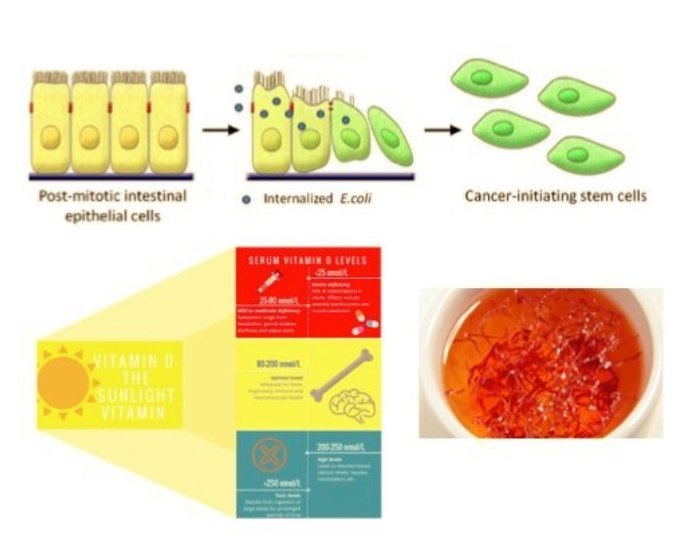 Does pesticide exposure cause diabetes?
Bidisha Ghosh
Exploring the links between, pesticide exposure, gut microbes and diabetes.
Is vitamin D deficiency making indian kids wheezy?
Divya Vishwanath
Scientists find a positive correlation between vitamin D deficiency and acute lower respiratory infections in kids below three years of age.
Inflamed colon and commensal E.coli – a cancerous combination?
Urvashi Bhattacharyya
Friendly gut bacterium E.coli can turn foe in certain conditions and contribute to development of colorectal cancer. Scientists explore the reasons driving this change.
Glimpsing the Miocene at Haritalyangar in Himachal Pradesh
Anusha Krishnan
Two fossilised molar teeth from Haritalyangar in India present for the first time, unmistakable evidence for the presence of Pliopithecoids—a superfamily of extinct primates from the Miocene era—in South Asia.
Citizen scientists map Bengaluru's green cover
Manupriya
Armed with their mobile phones, citizens of Bengaluru join hands to create a map of the city's green cover.
When ostriches called India their home
Ranjini Raghunath
DNA from fossilised ostrich eggshells in India closely matches that of present day ostriches in Africa.
Natural saffron molecules inhibit cancer cell growth
Jeenisha Dabreo
Crocin, the active component of saffron spice stops cancer cells from dividing and shows promise as a new anti-cancer drug-in-the-making.
Columns
Embracing the debate
Manupriya
A group of scientists—past and present members of Evolutionary and Organismal Biology Unit of JNCASR—get vocal about a conceptual debate in evolutionary biology.
Upcoming deadlines
Grants
Visiting Advanced Joint Research Faculty Scheme (VAJRA)
Science and Engineering Research Board
Open deadline
Fulbright-Nehru Academic and Professional Excellence Fellowships
The United States – India Educational Foundation (USIEF)
17 July 2017
Jobs
Scientist D
National Institute for Research In Tuberculosis, (ICMR)
21 June 2017
Project Asisstant
Institute of Bioinformatics and Applied Biotechnology
30 June 2017
Events
The AMR DxC Summer School India 2017
Centre for Cellular And Molecular Platforms (C-CAMP)
4-7 July 2017