From the IBS desk
Dear readers,
How important do you think independence is, in doing research? How crucial is the freedom to choose your ideas and take them on paths that you deem important? Is the ability to do research on your own terms and in your own time even a possibility? There are scientists in India who have chosen to do exactly that. As independence day draws close, we plan to bring you a series of interviews with scientists who have opted for the independent track. Have a look at their stories to find the pros and cons of their choice. Though they still belong to a very small tribe, the question is, will their numbers grow? Do participate in our online discussions on the topic.
This month we've had a great time running our 'career progression' series. A roundup of these, and other stories we featured in the past month.
Happy reading.
Team IndiaBioscience
News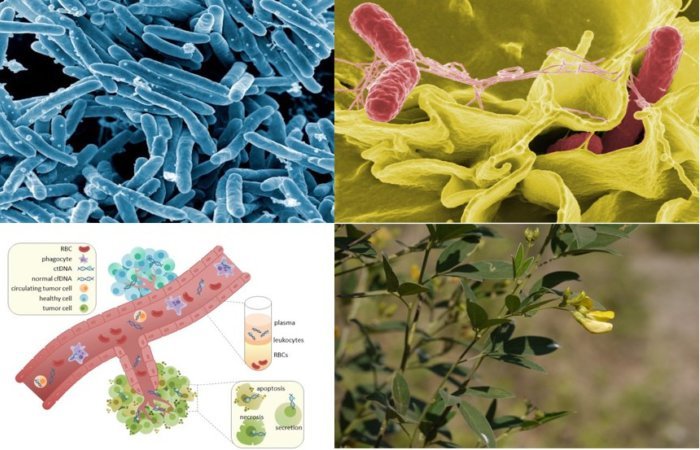 Using math to tell bacteria apart
Ranjini Raghunath
Study uses fractal techniques to quantify differences in drug-resistant TB strains.
Genome sequence, key to boost pigeonpea yield
Jeenisha Dabreo
Researchers sequence 392 varieties of pigeonpea to find genomic regions associated with better yield and increased tolerance for biotic and abiotic stress.
How do bacteria become resistant to lethal antibiotics?
Bidisha Ghosh
Collaboration between IISc Bangalore and IISER Pune scientists uncovers a mechanism of antibiotic tolerance in bacteria, involving H2S gas.
Potential role of cell-free chromatin in cancer metastasis
Divya Vishwanath
Chromatin released from dying cancer cells can penetrate healthy cells and make them cancerous. This raises questions about conventional theories of cancer metastasis and also opens up new avenues for cancer diagnostics.
Columns
Human economics vs environment conservation: are contradictions inevitable?
Reeteka Sud
So long as the logic behind conservation efforts is binary, we are not going to be able to balance conservation with our need for resources.
Expanding the portfolio of positions in academia
Harini Barath
Ullas Kolthur, Associate Professor at the Tata Institute of Fundamental Research (TIFR), Mumbai shares his thoughts and ideas in this interview.
Standing conventional wisdom on its head
Hari Sridhar
From how to choose the right research problem to ways of fostering creativity in the lab, in this interview with Hari Sridhar, Raghavendra Gadagkar tackles a gamut of questions faced by young researchers across India.
Make your path and walk on it
Smita Jain
Lipika Sahoo, founder of Lifeintelect, a Bangalore based technology and intellectual property consulting firm, talks to IndiaBioscience about career transitions, from academia to industry to entrepreneurship.
Word of advice from a consultant for professional development for college faculty
Sushama Yermal
Pedagogical training, while a must for school teachers, is not so for college and university faculty. What options are available for interested college faculty to enhance their teaching skills - Sushama Yermal discusses.
Upcoming Deadlines
Grants
Fulbright-Kalam Climate Fellowship
The United States – India Educational Foundation (USIEF)
16 August 2017
Early Career Fellowships in Biomedical Research
The Wellcome Trust/DBT India Alliance
10 August 2017
More grants.
Jobs
Scientific Officer 'E'
Tata Medical Centre, Kolkata
4 August 2017
Postdoctoral Position
Indian Institute of Science Education and Research, Pune
1 September 2017
More jobs.
Events
Science Administration and Management Workshop for Women 2017-18
Indian Institute of Science Education and Research, Pune
11 August 2017
More events.