From the IBS Desk
Dear Readers,
In August, we explored the theme of ethics in scientific research. We published a series of columns on various aspects of ethical conduct of science, including articles on idea-plagiarism, ethical guidelines in clinical trials, and digital image manipulation. Next month, we plan to delve deeper into this topic, focusing on subjects such as informed consent, pharmacovigilance, and the use of animals in biomedical research. Please write to us at hello[at]indiabioscience [dot]org to send us your ideas, suggestions and opinions on these articles, or better still, let us know if you would like to contribute one yourself.
Last month also saw the first regional Young Investigators' Meeting (RYIM) being conducted at Hyderabad. Organized with the aim of allowing researchers to "Congregate – Collate – Collaborate", this event saw participation from almost 100 representatives from academia, industry and start-ups. The two-day meeting ended with the preparation of a set of action-points to carry forward the spirit of local scientific collaboration and networking into the coming months. The full meeting report can be found linked below.
We would also like to add a quick reminder that applications are currently open for the next Young Investigators Meeting -YIM 2019(Deadline: 15 Sep), the Workshop for Women in Science Journalism(Deadline: 9 Sep), the Workshop for Women in Science Administration and Management(Deadline: 17 Sep) and the 2nd National Post Doc Symposium (Deadline: 10 Sep, abstract submission,; 25 Sep, registration). Hurry!
We hope for your continued engagement in our discussion section, as well as on our social media pages (Twitter, Facebook and LinkedIn). We love hearing from you!
And now, here are the stories we have been chasing throughout August, including a news story on one of south India's iconic fish species.
@IndiaBioscience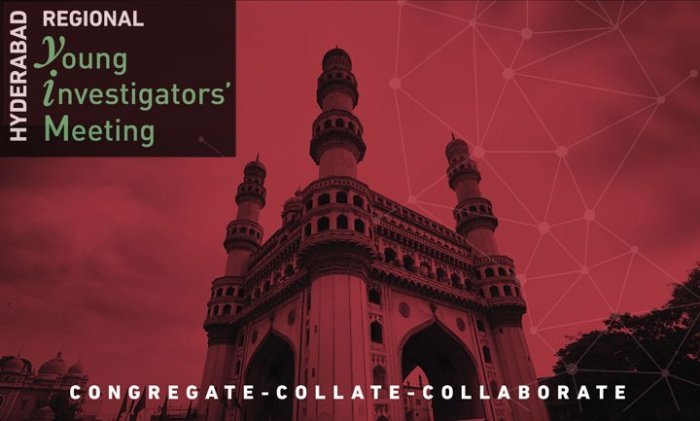 YIM goes local, starts with Hyderabad
Somdatta Karak
The first-ever Regional Young Investigators Meeting was held in Hyderabad on 18 - 19 August, 2018. Organized with the motto of "Congregate – Collate – Collaborate", the meeting brought together academicians, industry representatives, start-ups and educators from all over the city for two days jam-packed with seminars, panel discussions and poster presentations, all geared towards enabling the formation of large and small-scale scientific collaborations and networks within the city.
News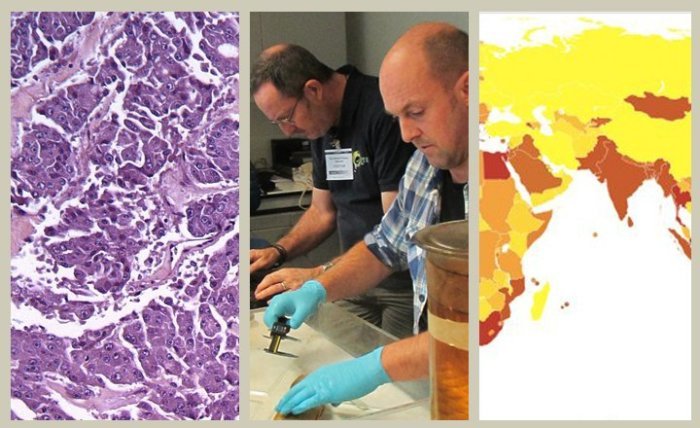 A new drug for pancreatic cancer
Divya Vishwanath
Pancreatic cancer is one of the deadliest forms of cancer, usually detected in the late stages and almost always fatal in consequence. Now, a new study suggests that fingolimod, a drug commonly used for the treatment of multiple sclerosis, can also be used to target pancreatic cancer cells and make them more sensitive to chemotherapy.
What's in a name? Unravelling the scientific identity of an iconic game fish
Chandrima Home
After over a century of being known worldwide by the wrong scientific name, a group of scientists has finally established the taxonomic identity of the hump-backed mahseer, an iconic fish native to south India and known to reach massive sizes. The discovery is expected to aid conservation efforts for this endangered species, allowing it to be red-listed.
Potential therapeutic targets identified for kidney disease
Jeenisha Dabreo
Nephrotic syndrome is one of the most common kidney disorders in children, and a large proportion of patients prove resistant to the classical mode of treatment - steroids. In a new collaborative study spanning across continents, researchers have identified six novel genes involved in the pathogenesis of this disorder.
Columns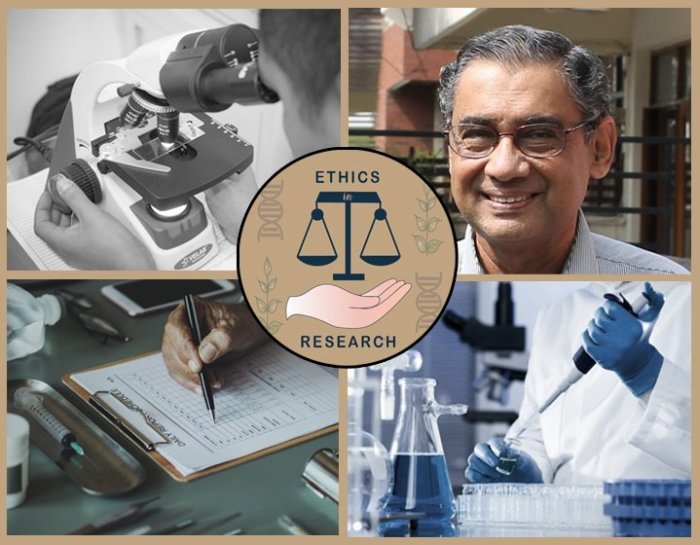 Digital imaging ethics: Where does India stand?
P Surat
Growing access to high-end imaging facilities and photo-editing software has brought with it increasing allegations of imaging fraud, manipulation and misconduct. In this first article in our new series on research ethics, we explore the causes, consequences and possible solutions to India's growing problems with the ethics of digital imaging.
Idea-plagiarism and precedence: ethics in competitive research
Praveen Chaddah
In this second article in our series on research ethics, Praveen Chaddah, former director of the UGC-DAE Consortium for Scientific Research, writes about the issue of idea-plagiarism in competitive research, and how to avoid being a victim of the same while maintaining high ethical standards.
Crossing boundaries: Ethical guidelines in biomedical research
Urvashi Bhattacharyya
Adherence to high ethical standards is of critical importance when it comes to scientific research performed on human subjects. In this next article in our series on research ethics, we explore the various guidelines that have been put in place to ensure ethical conduct of clinical trials in India and discuss the various challenges involved in enforcing the same.
Grants
Promotion Of Scientific Education (POSE) Scholarship Scheme 2018 - 19
Department of Science and Technology (DST)
Deadline 17 September
Visiting Advanced Joint Research Faculty Scheme (VAJRA)
Science and Engineering Research Board (SERB)
Open Deadline
Jobs
Project Positions at NIPGR
National Institute of Plant Genome Research (NIPGR)
Deadline 14 September
Research Fellow in Immunology
Tata Institute of Fundamental Research, Hyderabad
Open Deadline
Events
Understanding Behaviour 2019
Kolkata, West Bengal
Deadline 15 September
National Conference on "Recent Advances in Virology and Bacteriology" ReVAB-2018
Kochi, Kerala
Deadline 30 September