Dispatches from IndiaBioscience

Apply for YIM 2017 before 1 September 2016!
Only 20 days before the deadline for applications to the Young Investigators' Meeting 2017! YIM 2017 has an exciting line up of speakers, focussed panel discussions, poster sessions and time for informal interactions with peers and mentors. Apply today!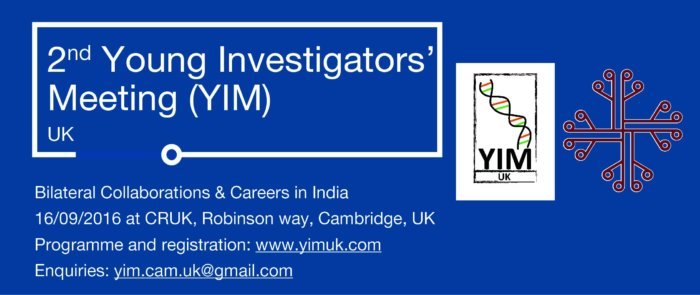 Register to participate in YIM-UK 2016
The 2nd Young Investigators' Meeting in Cambridge UK will be held on Friday, 16 September 2016. Tickets are restricted to the first 100 applicants and posters to the first 30 only. Register now!
News
The not so secret passage of cellular respiration holds key to survival without water
Urvashi Bhattacharya
Researchers study worms and yeast cells to uncover the pathways by which they survive extended periods of limited water availability.
Indo-US life science sister innovation hub kickstarts India Immersion Program
IndiaBioscience
Two start-ups from UC universities to spend two weeks in India as part of the India immersion Program.
Minds meet the brain - The 4th Bangalore Cognition Workshop
Sudhi Oberoi
Highlights of the 4th edition of the Bangalore Cognition Workshop.
Columns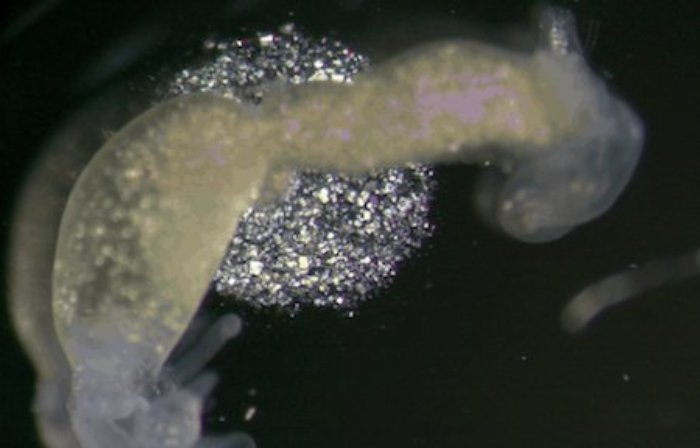 Curiosity, crystals, cockroaches
Harini Barath
Behind the now-popular story of cockroach milk are ten years' of efforts by researchers to decode the structure of heterogeneous protein micro-crystals taken from the roaches' guts—a technologically difficult exercise that has never been done before.
Where there is 'skill', there are many ways
Charu D. Rawat
On the need for a shift in the focus of college education.
Interview: Shubha Tole talks about tracks only women scientists navigate
Shaifali Agarwal
Shubha Tole talks about the social and subconscious biases in society against female scientists and some approaches to tackling these challenges.
In conversation with Suman Govil
IndiaBioscience
What does science administration involve? What is the career path to becoming a science administrator?
Upcoming Deadlines
Events
Student Conference on Conservation Science - Bangalore
Indian Institute of Science, Bangalore
Registrations/applications Deadline 30 August
Grants
SERB-National Post Doctoral Fellowship
Science and Engineering Research Board
Deadline 30 September
Jobs
Research Associate
Indian Agricultural Research Institute
Deadline 26 August