From the IBS Desk
Dear Readers,
In April, we published a series of articles on various efforts to popularise science using Indian languages. Below, you will find the stories of a group of undergraduate students who built a multilingual synthetic biology course, a global team of researchers who created a collaborative science blog in Bengali, and an organisation which has undertaken significant efforts to bring science to the schoolchildren of Maharashtra in their mother tongue. We hope you enjoyed these articles, and if you know of more such efforts, please let us know about them in the comments.

If you have any ideas for future articles, or even better, if you would like to write for us, please get in touch with us at hello@indiabioscience.org. You can also connect with us on Twitter, Facebook, LinkedIn or Instagram.


We would also like to bring to your notice a new competitive three-year research grant in the area of biological sciences, being offered by The Sree Padmavathi Venkateswara Foundation (SreePVF), a private Foundation which has been supporting excellence in medical education and care. This grant marks a positive trend towards inviting private funding into the scientific enterprise, which can greatly expand the scope and impact of scientific research in our country.
In the words of D Balasubramanian, Distinguished Scientist (& Director of Research Emeritus), L V Prasad Eye Institute (LVPEI), "India made friends with science since the day it became free...Seventy years later, it is time for not just the governments, but private individuals and Foundations in India too, to make friends with science and start offering research grants."

And finally, here are all the stories we chased in April.
Special: Science Popularisation in Regional Languages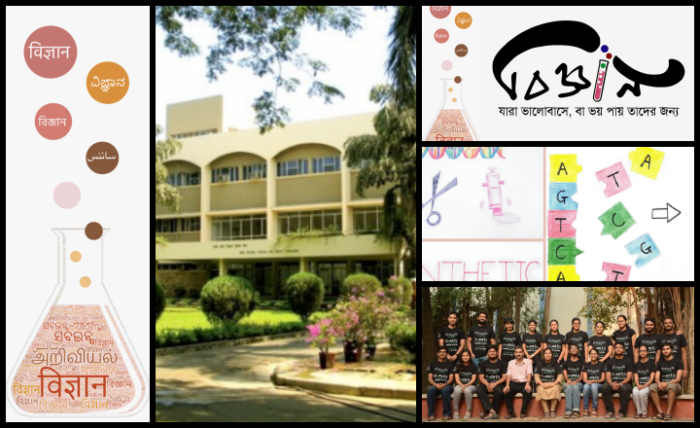 The Journey of the Language Project
Mugdha Mohkhedkar, Roshni Shetty, Sahana Gangadharan, BP Kailash & Mousami Shinde
The Language Project offers free video courses in synthetic biology in 26 different languages (9 of which are Indian), and is the brainchild of a group of undergraduate students from the Indian Institute of Technology (IIT) Madras. Here is their story.
Bigyan: A science outreach platform by researchers in Bengali
Anirban Gangopadhyay & K. Rajibul Islam
Located halfway across the world from each other, four dedicated researchers felt the acute lack of well-researched science stories in their mother tongue, Bengali, and decided to come together to fill this gap. The outcome of their efforts — Bigyan​.org​.in — was launched on National Science Day, 2014, and in the last five years, it has grown and expanded into a concentrated effort to make science accessible to all.
Science Education in Marathi at HBCSE
Rohini Karandikar
For the last four decades, the Homi Bhabha Centre for Science Education (HBCSE) has been steadily pushing science education for primary and secondary school children in both rural and urban areas, through the medium of innovative activities and publications in multiple Indian languages, including Marathi, Hindi, Urdu and English.
Columns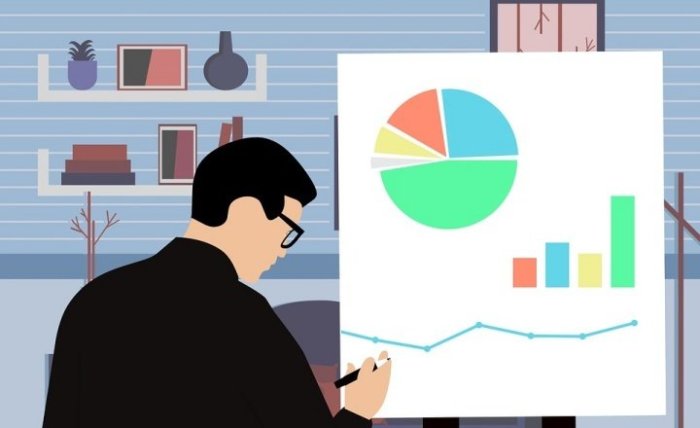 From group meetings to international conferences: how to hone your presentation skills
Pushp Bajaj
In this next article in our PhD Café series, Pushp, a recent PhD graduate and science writer, discusses the importance of learning how to give effective scientific presentations as a graduate student and shares some tips and strategies from his personal experience during his PhD.
Open Lab System: Science in Wonderland
Dhiraj Bhatia
Dhiraj Bhatia is an Assistant Professor at the Indian Institute of Technology, Gandhinagar (IITGN). In this invited article, he speaks about his experience with the open lab system and how this can be a great advantage to a new Principal Investigator.
News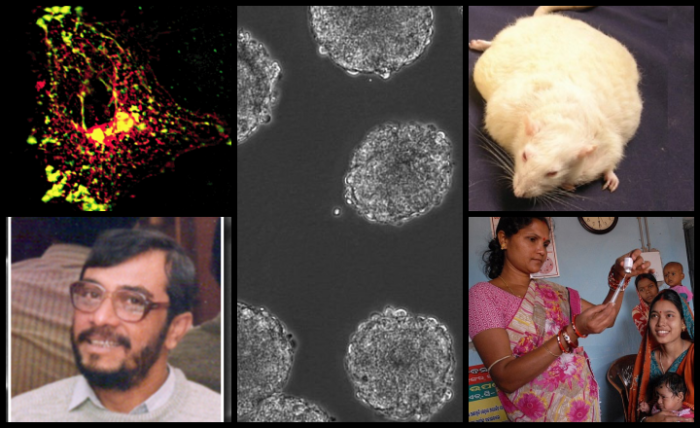 From students with love: new bacteria named after an Indian microbiologist
Lekha Bandopadhyay
Researchers from North Bengal University, Siliguri, Bose Institute, Kolkata, and Kalyani University, Kalyani, have identified a new genus of bacteria which can degrade a potent neurotoxin that has been responsible for several food-poisoning outbreaks. The researchers have named the new isolate Pradoshia eiseniae, as a tribute to their mentor, the late Indian microbiologist Pradosh Roy.
On sperm counts and bulging waistlines
Rujuta Vaidya
Obesity is an emerging health challenge in India, estimated to affect over 135 million individuals at present. Now, a new study from researchers at the National Institute for Research in Reproductive Health (NIRRH-ICMR) investigates the unexplored link between obesity and male fertility.
The right time to vaccinate against measles
Navodita Jain
In India, children are vaccinated against measles starting at ~9 months of age. This time is chosen to correspond with the loss of maternal immunity conferred through the placenta or breastfeeding, which protects the infants till then. Now, a new study suggests that maternal immunity may disappear much earlier than predicted, potentially leaving infants vulnerable to an infection.
Probing the cell's postal network
Shreya Ghosh
The cell is a factory where every component needs to be in its proper place at the proper time for continued function and survival. A new study by researchers at the Indian Institute of Science, Bengaluru, explores how cells manage this remarkable feat of ensuring that the right molecules find their way to the right locations within the cell.
How stem cells retain their ​"stem" ness: The science of staying uncommitted
Aditi Jain
Since their initial discovery several decades ago, stem cells have faced intensive study due to their potential medical applications and fascinating biology. A question that has long interested scientists is how do stem cells continue to remain in an undifferentiated or ​'uncommitted' state, unlike every other cell type in the body? Now, a new study from researchers at the National Centre for Cell Science (NCCS) sheds light on this unique problem.
Education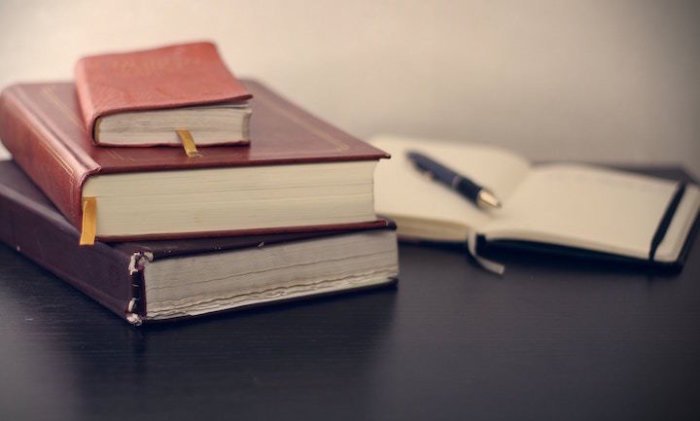 Teaching scientific writing to college students
Lakshmi Supriya
Reading and writing science is an important component of scientific training. It prepares students for an academic career and adds to their soft skills. Writing literature review is a great way to practice the organisation of scientific ideas into an informative, rational piece. Peer review assessment of the piece leads to collective learning. In this article, we discuss how these skills can be introduced in an undergraduate classroom.
Vigyan Pratibha – An innovative learning space for middle school students
Rohini Karandikar
Rohini researches on science popularisation at the Homi Bhabha Centre for Science Education. She designs experiments and worksheets for school students. She shares her experience with Vigyan Pratibha, a unique learning space developed for middle school students.
Grants
Competitive Research Grant in the area of Biological Sciences
The Sree Padmavathi Venkateswara Foundation
Deadline 15 June
One-Year Fellowship in Advancing Undergraduate Science Education
Dr. Reddy's Institute of Life Sciences
Deadline: 15 May
Clinical Research Training Programme
The Wellcome Trust/DBT India Alliance
Deadline 17 June
Jobs
Associate Director, IndiaBioscience
IndiaBioscience
Deadline 19 May
Teaching Fellow positions in Biology
Azim Premji University
Deadline 15 May
Events
Workshop on Challenges of TB
Pune, Maharashtra
Deadline 17 May
Workshop on Introduction to Science Video Production
Pune, Maharashtra
Deadline 12 June