News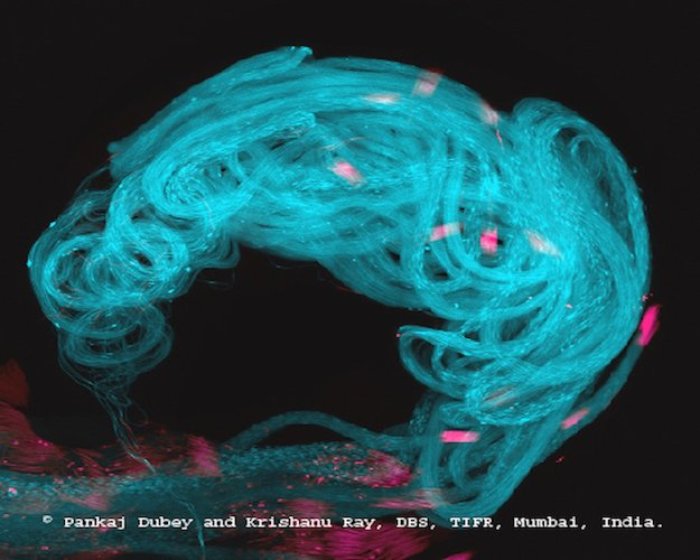 The 'tail' of two cells: sperms wiggle out while avoiding head-on collision from cell enclosure
Urvashi Bhattacharyya
In a first, scientists from TIFR, Mumbai record and describe the live process of sperm release in fruit fly.
How, and why, the lizard got its stripes
Siddharth Kankaria
New research explains how conspicuous stripes on lizards' upper bodies can dazzle predators and deflect attacks towards their expendable tails.
Championing Asian savannahs
Vrushal Pendharkar
Recognising savannahs as a unique ecosystem is vital to ensuring proper management of these biomes.
How a kinase inhibitor withstands gatekeeper residue mutations
Anjali Krishna
Scientists from Hyderabad and USA team up to gain a better understanding of the binding mechanism of kinase inhibitors.
Book Launch: The Great Derangement
Vrushal Pendharkar
A report from the lively panel discussion led by writer Amitav Ghosh and researchers from Bangalore at the event held recently at IISc, Bangalore.
Dispatches from IndiaBioscience

Highlights from the second Young Investigators' Meeting in Cambridge, UK
The 2nd edition of YIM-UK was not just a forum to discuss science careers, but also a platform for scientific exchange, collaboration and dialogue on scientific policies, write organisers Abhijit Das & Tanweer Hussain.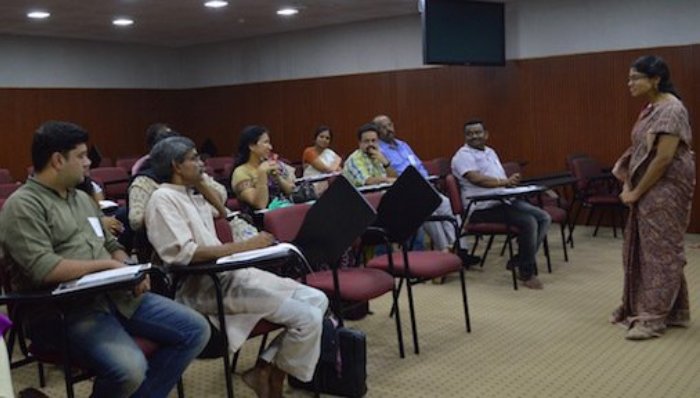 Focus Group Meet for UG teachers
IndiaBioscience recently organised a focus group meeting where faculty gathered to discuss meaningful pedagogical practices in Biology classrooms. Read about the meeting here.
Reach out to us if you would like to organise a meeting in your college/city.
Upcoming deadlines
Grants
Announcement of Competition for content development for "Science Behind Beti"
Department of Science and Technology
Deadline 15 November
Jobs
Head, Administration
Institute for Stem Cell Biology and Regenerative Medicine (inStem), Bangalore
Deadline 15 October
Events
Young Investigators Meeting, Chicago
Chicago, USA
Registrations/applications Deadline 18 October