From the IBS Desk
Dear Readers,
We have had an action-packed month at IndiaBioscience. The 11th Young Investigators' Meeting (YIM2019), our flagship networking and mentoring meeting for young scientists, just got concluded. If you wish to know more about this unique event, you can read the two-part meeting report here and here.
This month, we began a new column series called PhD Cafe. The articles in this series will focus on unique aspects of the PhD journey in India and will be written by PhD students for PhD students. If you are a PhD student and wish to contribute to this series, please get in touch with us at hello@indiabioscience.org. You can also connect with us on Twitter, Facebook, LinkedIn or Instagram.
We are also happy to bring you two new podcast episodes this month, in our series on 'Crafting your Career' in science - do give them a listen. If you enjoy this series, don't forget to subscribe and share with your friends, colleagues and students.
In April, we plan to bring you a series of articles highlighting various efforts underway to popularise science in Indian languages. Please visit our website for more updates.
And now, here are all the stories we chased in March.
PhD Cafe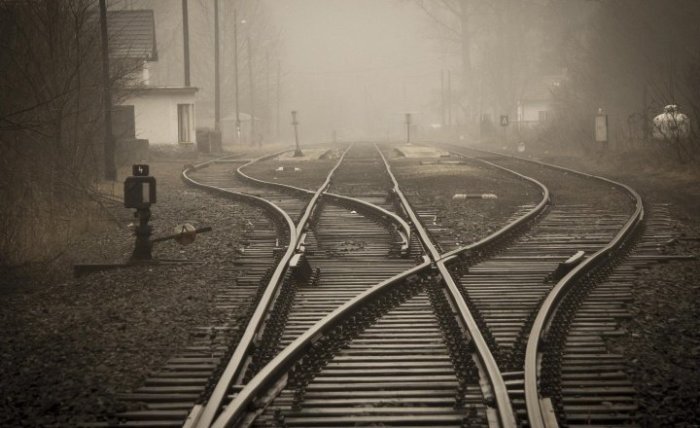 Welcome to the PhD Clan: perspective from a just-graduated survivor
Jacinth Rajendra
In this article, Jacinth Rajendra, a graduate student at ACTREC, Mumbai, writes about the inevitable hurdles and obstacles that arise during a PhD, and the things that make it worth pursuing nevertheless.
News
An online database of plants in peninsular India
Rohini Krishnamurthy
The Centre for Ecological Sciences at the Indian Institute of Science, Bangalore, recently released a website which compiles peer-reviewed information on over 10000 species of plants. The website, which is free to access for all, was launched on 2 March 2019.
A new lipid-lowering drug in the making
Amruta Morone
Researchers at the Central Drug Research Insitute (CDRI), Lucknow, recently synethesized a class of chemical compounds which have strong anti-oxidant and anti-dyslipidemic activity, adding to the arsenal of potential drugs targeting lifestyle disorders like obesity and diabetes.
Gut Instinct: how diets shape the unique composition of Indian guts
P Surat
Do the same microbial species reside in the guts of people from different parts of India? Researchers from IISER Bhopal decided to carry out an in-depth study of the diversity of Indian gut flora by comparing and contrasting the microbiome of populations from two parts of the country with very disparate diets.
FiRE: Finding a needle in the haystack.
Sindhuri Upadrasta
Many biologically relevant cells occur in such low frequencies that their detection and analysis in tissues with millions of other cell types poses a problem for researchers. A new study from researchers at IIT Delhi describes a new algorithmic approach which helps detect rare cells much faster than the techniques that are currently in use.
The case of a good suicide bomber
Preethi Ravi
Researchers from the University of Delhi have come up with a novel way to counter infection by the intracellular parasite Toxoplasma gondii, using a drug that triggers the infected cell's suicide mechanism, thus killing the parasite residing inside it.
Education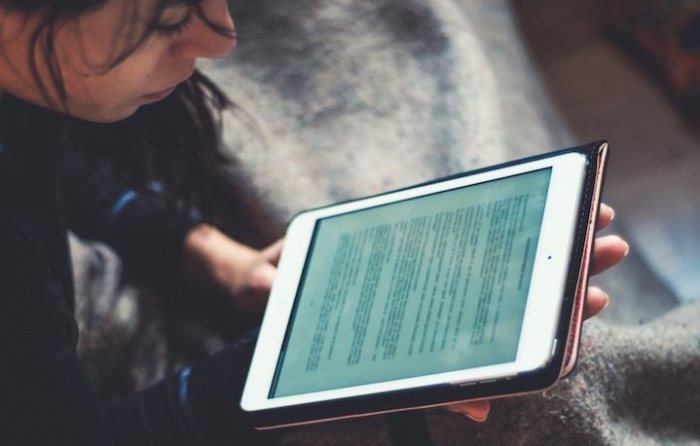 "Internet, the mentor of my undergrad education" - a personal account of online learning
Ronak Borana
This is a story of self motivation that provides a glimpse on the potential of digital learning. This account of an undergraduate biology student highlights that lack of resources and geography are no longer barriers to learning and education.
The language of concepts in chemistry and biology textbooks
Anusha Krishnan
Is the style of writing related to the stream of science? Is the same scientific concept dealt differently in chemistry and biology textbooks? A recent study analyses language demography - the pattern of key word usage for explaining protein synthesis. The study suggests that students gain a holistic view of the concept by reading both the biology and the chemistry texts of protein synthesis.
New Publications @IBS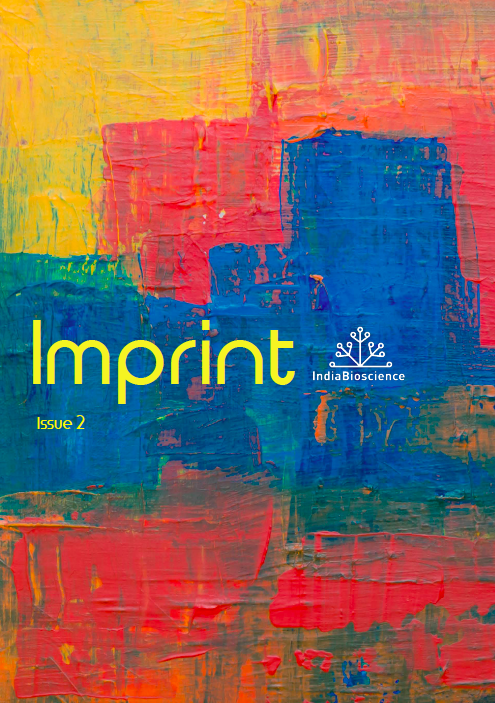 This collection showcases the diversity of articles published on indiabioscience.org in 2018, including stories about new research, entrepreneurship, research ethics, opinion pieces, interviews and more. You can download it here.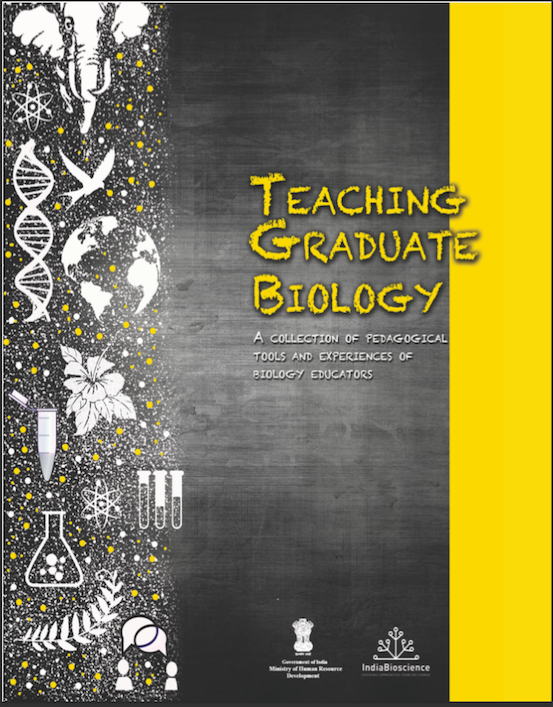 This booklet is a compendium of our popular articles on the topic of higher education. The collection showcases techniques biology teachers use in their classrooms, and their teaching experiences.
Download the book here.
Grants
ADBS Seed Grant Proposals 2019
Accelerator Program for Diseases in Brain using Stem cells (ADBS)
Deadline 20 April
EMBO Global Investigator Programme
European Molecular Biology Organisation (EMBO)
Deadline 1 June
Jobs
Post Doctoral Research Fellowship Program
Indian Institute of Science Education and Research - Tirupati
Deadline 10 April
Junior Research Fellow
Amity University
Deadline 15 May
Events
9th Science Journalism Workshop
Bengaluru, Karnataka
Deadline 10 May
Immunolgy Update: Symposium-cum-Workshop on transplant and Cancer Immunology
Chandigarh, Punjab
Deadline 30 April