Dear Educator,
Welcome to the second edition of our Education newsletter for 2023! We are excited to share the latest updates and resources with you.
At IndiaBioscience, our ​'Education' vertical aims to enhance undergraduate biology education in India. We foster networking among educators, promote research at the undergraduate level, and bridge the gap between scientists and educators, as well as their students. Our goal is to deepen the scientific curiosity and interest of both students and educators in the life sciences.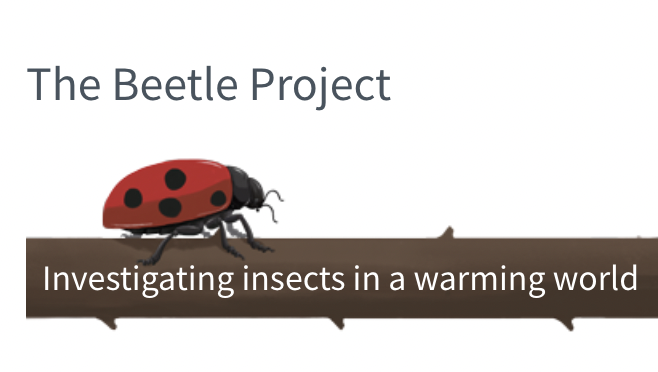 In this edition, we are featuring an educational resource called "Understanding Evolution," which is a valuable tool for teaching and learning about evolution. Created and owned by the UC Museum of Paleontology, it addresses common misconceptions and provides a conceptual framework that educators can align with their curriculum.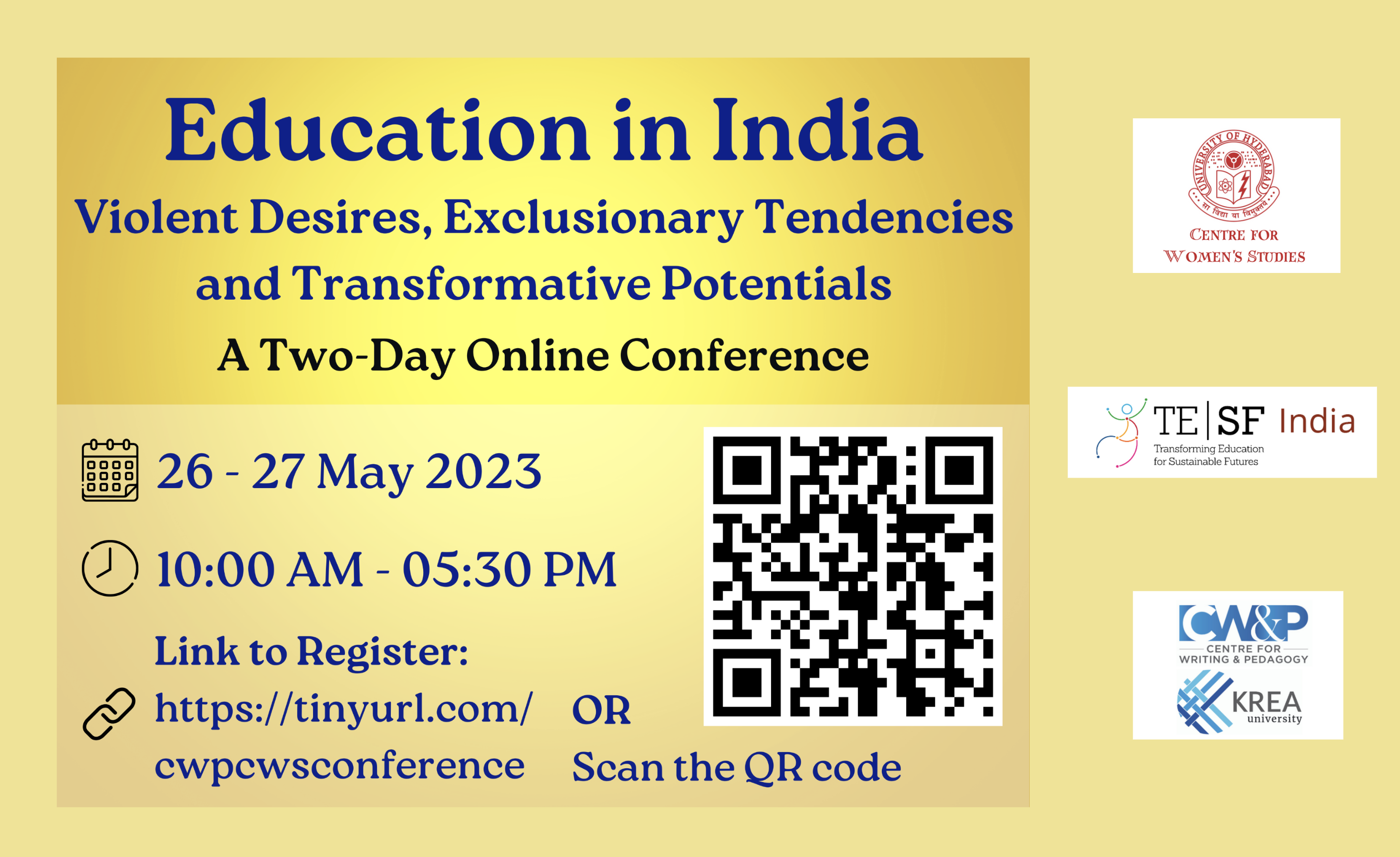 We are also pleased to highlight a collaborative effort between the Centre for Women's Studies, University of Hyderabad, and the Centre for Writing and Pedagogy, Krea University. Together, they organised a series of talks by eight speakers who explored violent desires, exclusionary tendencies, and transformative potentials in India's education system. The report summarising their key arguments offers valuable insights and suggests ways to undo systemic discrimination against marginalised groups in India's top education institutions, including science institutions.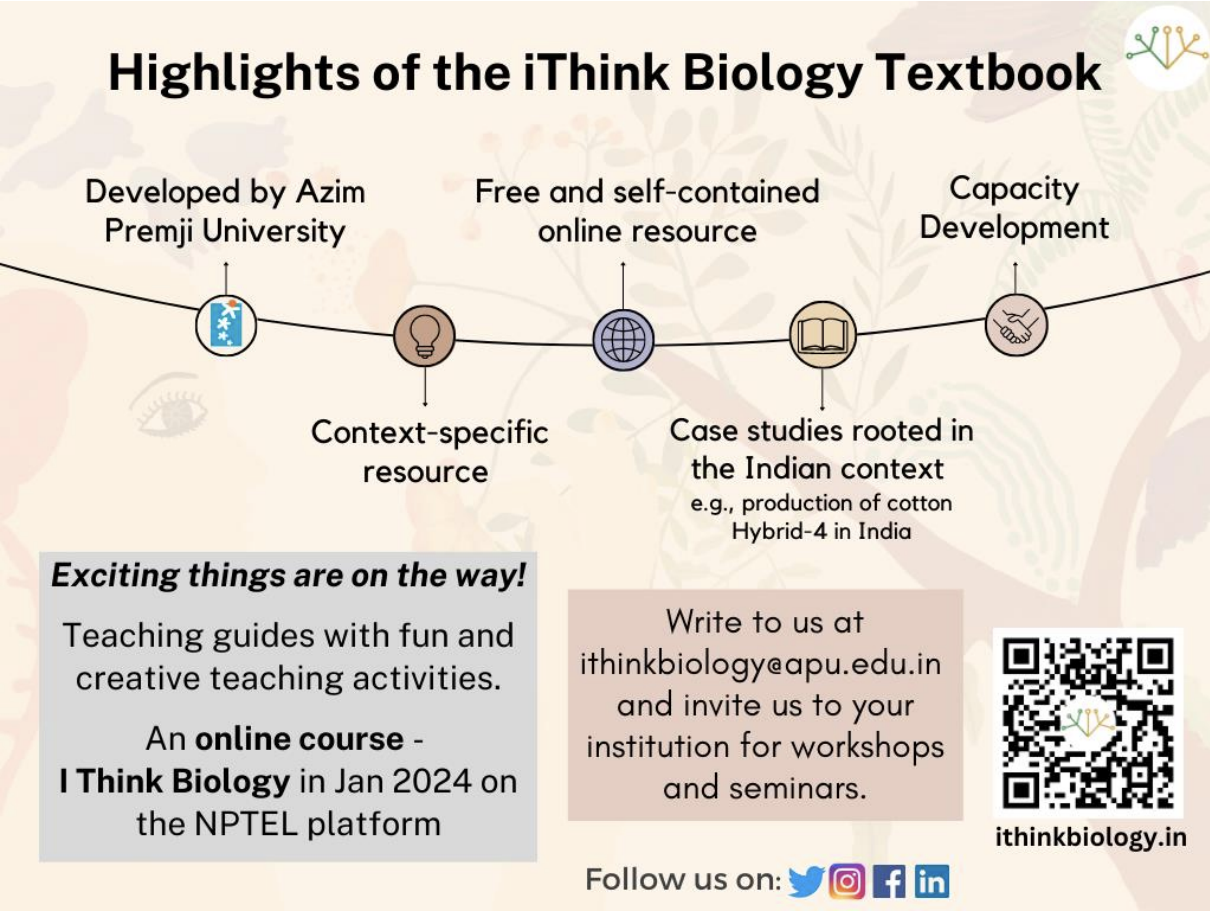 Finally, we would like to re-draw your attention to iThink Biology: A modern Biology textbook for the Indian classroom. Developed by Azim Premji University, iThink Biology is an introductory college-level textbook for teachers and students who wish to explore alternate ways of studying life sciences. A free online resource, with illustrations and case studies, the textbook introduces scientific content in a context-specific and integrated manner.

We value your input and would love to hear your thoughts on how we can engage with you better. If you are interested in collaborating with us to organise an event, workshop, or meeting at your college, please reach out to us at education[at]indiabioscience[dot]org.
To stay updated with our latest articles, resources, podcasts, webinars, jobs, grants, and events for educators, make sure to follow us on Twitter, Facebook, LinkedIn, Instagram, YouTube, and your favourite podcast apps. Don't forget to stay subscribed to this newsletter as well. If you enjoy our work, please encourage your colleagues to subscribe and follow us too!
Thank you for your continued support and dedication to enhancing biology education in India. Scroll down for some recents events, jobs and grants!