Special Educators' Newsletter- Focus on Career and COVID-19
Dear Educators,
We hope that you are in good health and keeping yourself safe. We have some news that might bring you, and your students, some cheer in these tough times.
IndiaBioscience recently published a book to help your students embark on a fruitful career path. DISHA- A Career Resource Book for Life Science and Biotechnology Students provides comprehensive guidance for navigating the landscape of science careers in India. In addition to informing the students of the multiple career options open to them, this book discusses strategies for their professional development, job search, and higher education too. It also provides an overview of the Indian biotechnology industry and features interviews with leaders in various science professions. Download your free copy of Disha here and share it with your students.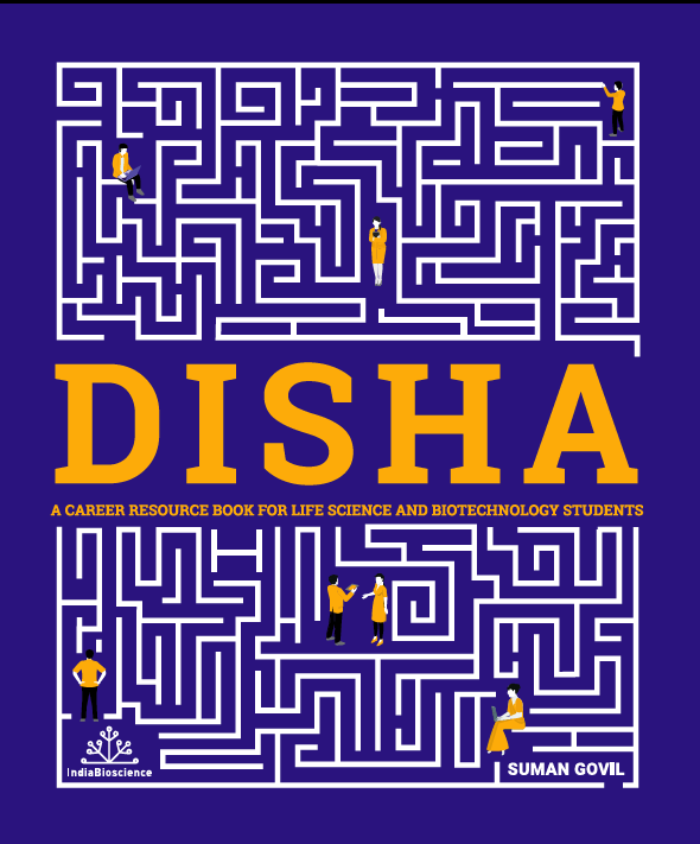 And now, coming back to being safe, a lot of rumours are circulating on social media describing ways to prevent or cure a coronavirus infection. In such a scenario, misinformation can make you more vulnerable, instead of protecting you from the virus. Here is a poster (in English and Hindi) published by the Ministry of Health & Family Welfare, Govt. of India, to help ensure that you take the right steps to protect yourself from the novel coronavirus (COVID-19).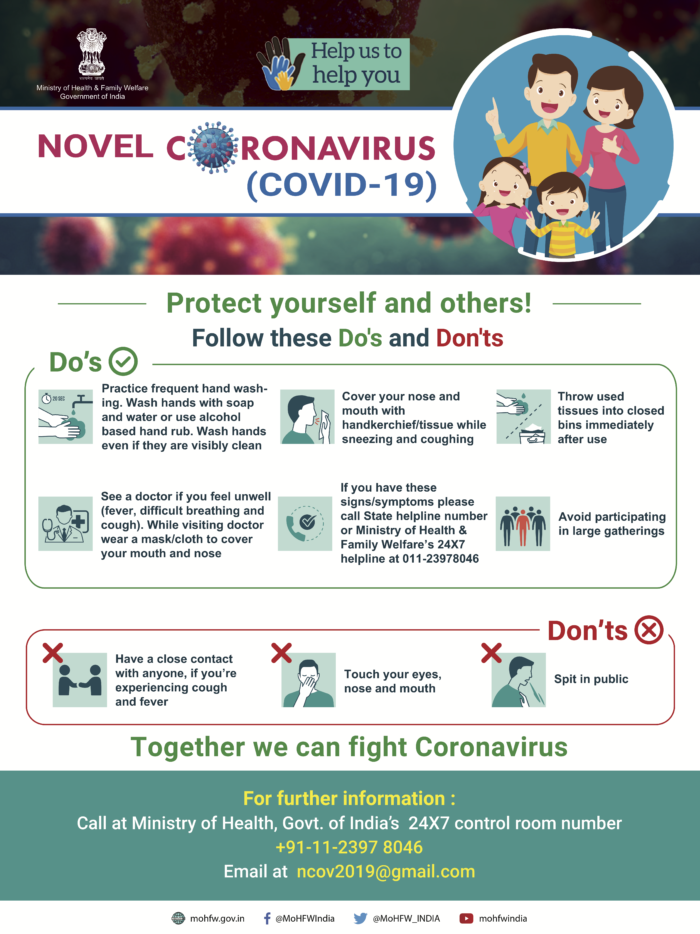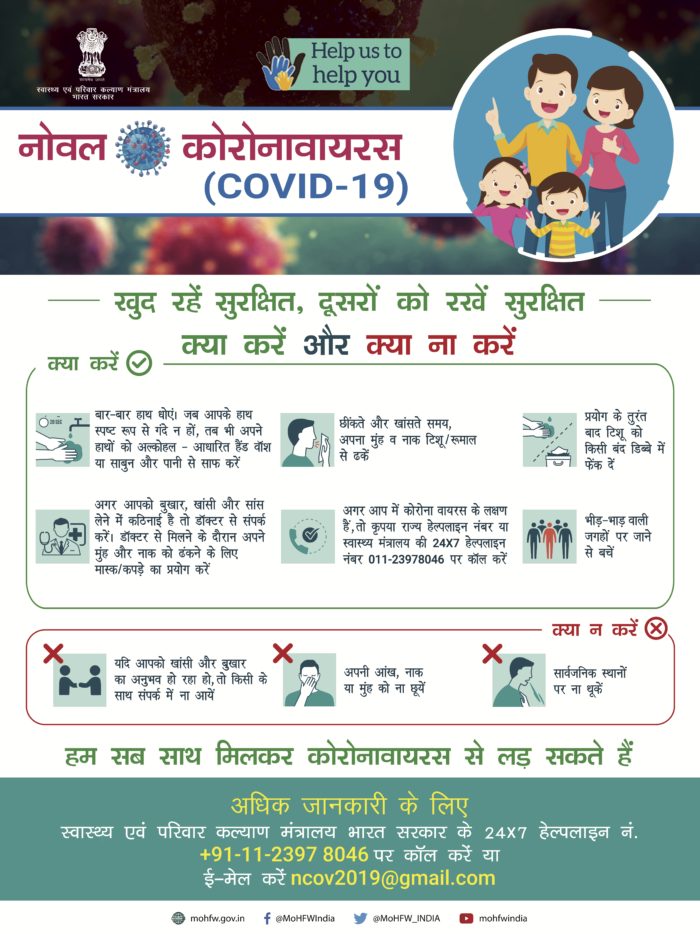 More awareness materials from the Ministry of Health & Family Welfare:
When to get tested for COVID-19 (also in Hindi)
Know when to practice home quarantine #COVID19 (video)
Stay safe!