News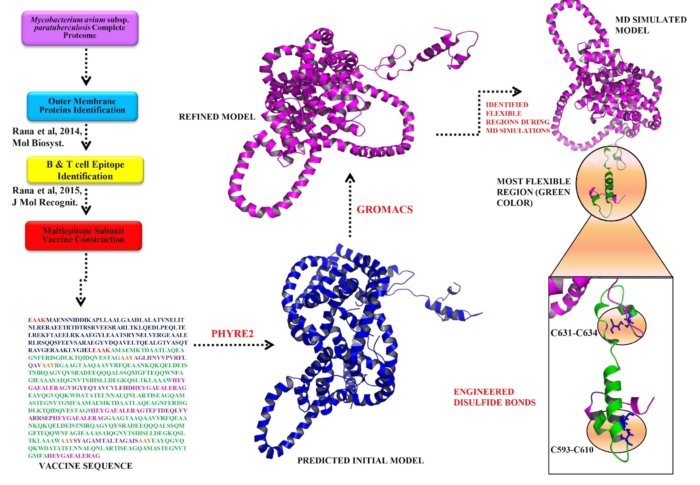 Computationally designed vaccine to combat prevalence of bacterial borne Johne's Disease
Urvashi Bhattacharyya
Researchers from the Central University of Himachal Pradesh use computer-aided vaccine design to model a vaccine against bacterial infections.
India Pharma 2016: Discussing strategies to further R&D and innovation in the pharmaceutical sector
Harini Barath
Columns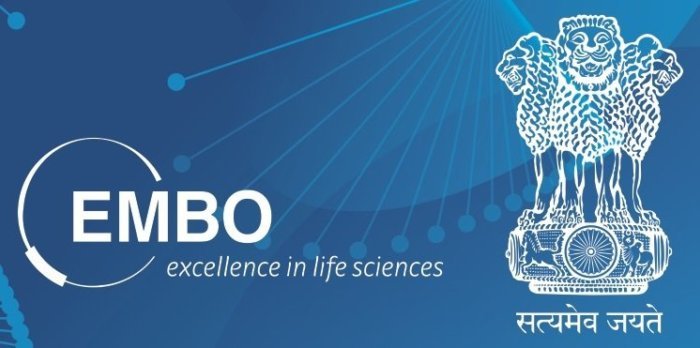 Indian Scenario
Strengthening links between Indian and European life sciences research
Harini Barath
The Government of India, through the DBT has signed an agreement with EMBC and EMBO, inducting India as a member state. The agreement seeks to propel life science research in India forward, by opening up avenues for young scientists in India to forge international collaborations and explore new ideas together.
Indian Scenario
Launch of "Accelerating the application of Stem cell technology in Human Disease" at NCBS
Anjali Vaidya
Exploring Science
Bacteriophages: Beacon of hope amidst the sea of superbugs
Urmi Bajpai
Upcoming Deadlines
Jobs
Junior Research Fellow
Shiv Nadar University
Deadline 22 February
Grants
Ramalingaswami Re-Entry Fellowship
Department of Biotechnology
Deadline 28 February
Events
Indo-French Collège de France Workshop on Innovation
National Institute of Advanced Studies, IISc, Bangalore
24-25 February 2016
Dispatches from IndiaBioscience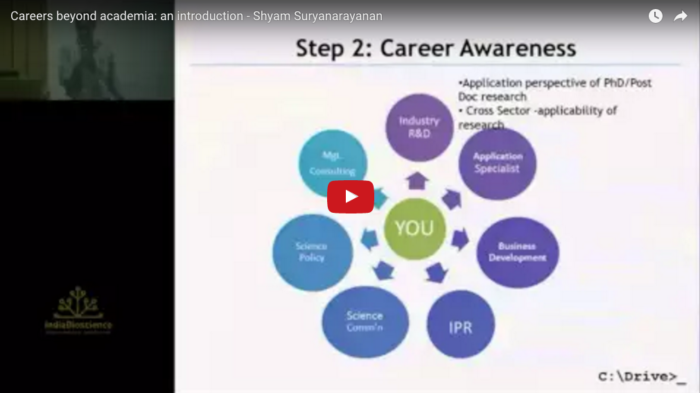 Alternate careers - video resources
Watch! Videos of talks from "At the crossroads--Career Day @ NCBS" are now available on our website and Youtube Channel. Experts and leaders from industry, science communication and funding organisations describe their career graphs and offer tips for students looking for options outside academia.
Live broadcast of the India-EMBO Partnership Symposium
Tune in! We are broadcasting the India-EMBO launch series live from Bangalore, Delhi and Pune.
YIM 2016 is around the corner!
The 8th Young Investigators' Meeting (YIM) 2016 will be hosted by the Regional Center for Biotechnology (RCB), and IndiaBioscience, NCBS, from 27 February - 03 March, 2016 at Manesar, Gurgaon. We have an exciting line-up of speakers. Watch this space for more updates about the schedule and more!
Teaching as if learning mattered: Talk and workshop by Teri Balser
IndiaBioscience organised a visit by Teri Balser at the National Centre for Biological Sciences (NCBS) on 1 February, 2016. This was followed by an interactive workshop in the afternoon, "Undergraduate teaching: starting off on the right foot". A second, follow-up session of the workshop will be held on 4 February, 2016.