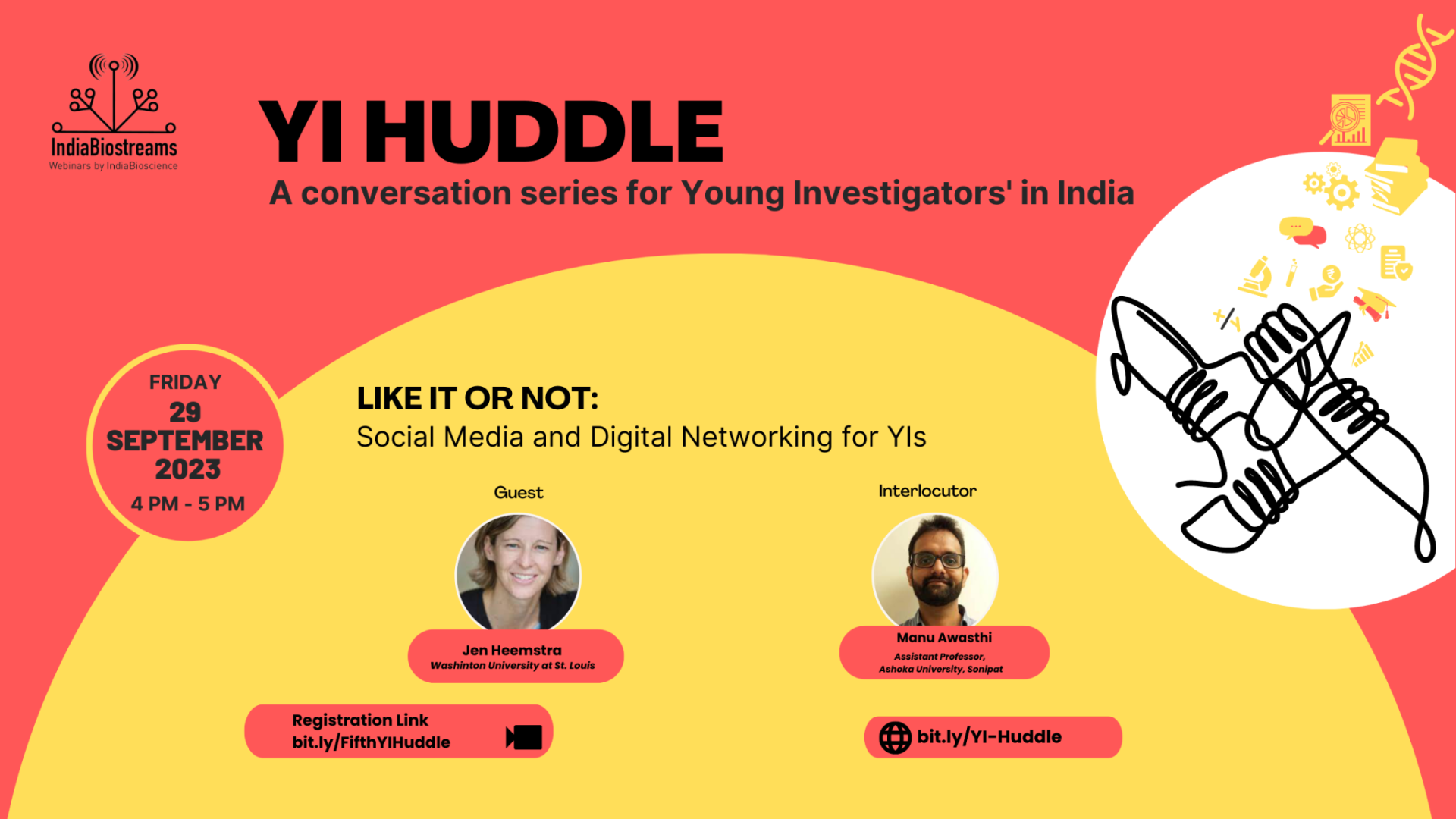 YI Huddle 5
Like it or Not: Social Media and Digital Networking for YIs
In the fifth webinar of this series titled ​'Like it or Not: Social Media and Digital Networking for YIs' with Jen Heemstra, Washington University, St.Louis, and interlocutor Manu Awasthi, Ashoka University, we will talk about digital networking and social media for professional development.
Date- 29 September 2023
Time- 16:00 to 17:00 IST
Join us for a conversation about:
Why be on social media?

What are the types of platforms?

Rules and hazards of engagement

How to leverage social media presence

Building a lab website with basic tools

Why have a website?
This webinar series is intended for Young Investigators in India but is open to all. For the registration link, click here. We look forward to engaging with you!

Manu Awasthi

Jen Heemstra

Washington University, St.Louis
Send us your questions or suggestions at hello@​indiabioscience.​org