The Mobile Genome: Genetic and Physiological Impacts of Transposable Elements
Event Details
The symposium aims to facilitate the development of this emerging view by bringing together world-leading experts from diverse areas of biology including genomics, structural biology, microbiology, developmental biology, plant biology and neurobiology.

The meeting will stimulate interdisciplinary discussions on various key topics, including:
The impact of mobile

DNA

on genome structure and evolution
Novel advances in the mechanism of transposition and transposon defense
Developmental and physiological roles of transposition.
These discussions will facilitate multi-disciplinary collaborations and greatly improve the common understanding of mobile genetic elements, as well as genome structure and function in general.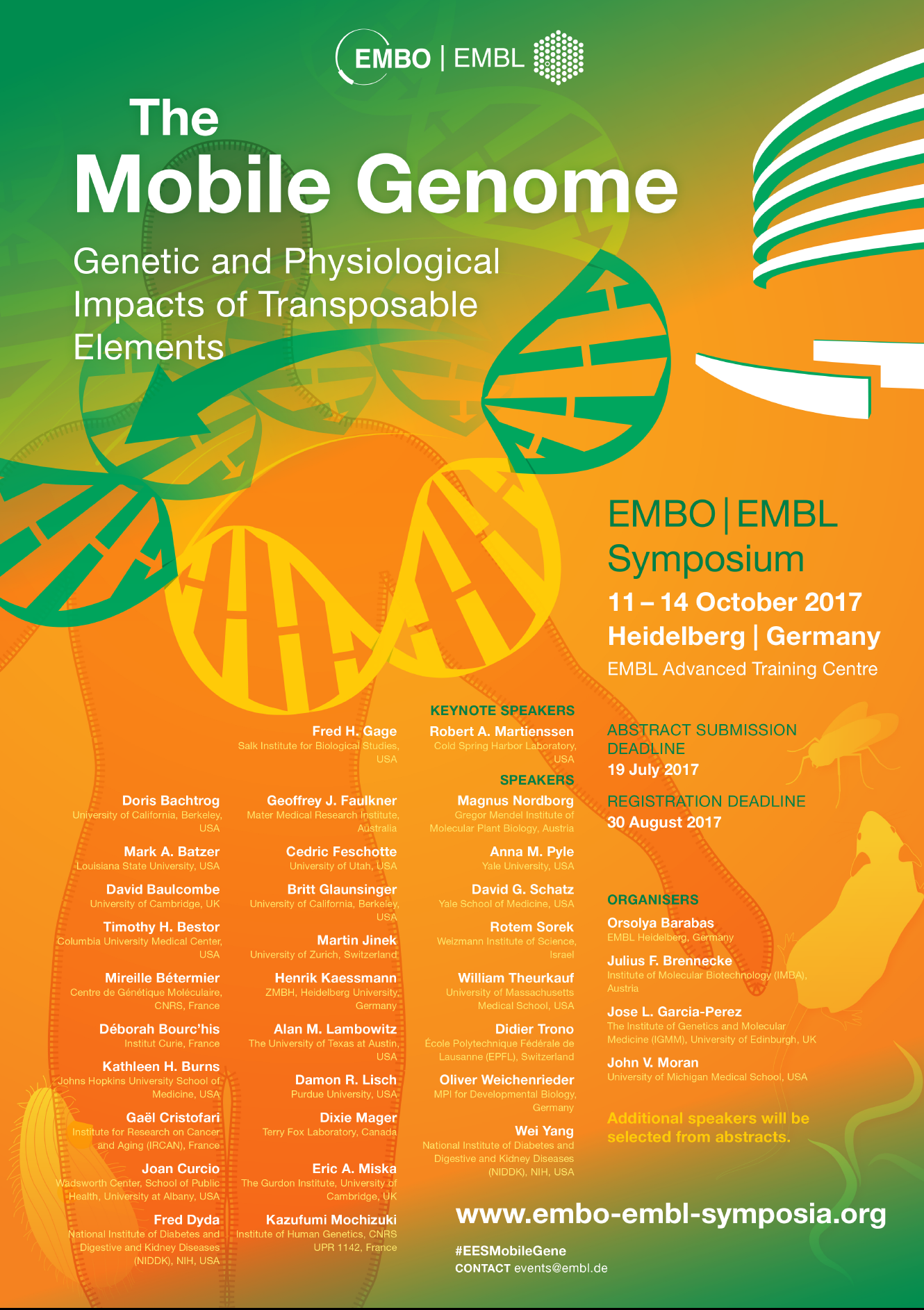 To read more click here.