CIRA-ADBS Training Program in Generation and Maintenance of Human Induced Pluripotent Stem Cells
Event Details
"CiRA-ADBS training program in generation and maintenance of human induced pluripotent stem cells," organized by the Accelerating the application of Stem cell technology in Human Diseases (ASHD) program and The Center for iPS Cell Research and Application (CiRA), Kyoto University, Japan, aims to expand the expertise for stem cell research in India.
As part of this, every year CiRA invites Indian researchers for a training program which features instruction on methods for the generation and propagation of human iPS cells at the laboratories at CiRA. The program has trained 21 participants in the past three years. The CiRA-ADBS training program is now entering its 4th year; we wish to identify Indian researchers with high potential and engage them in this 7‑day, fully funded, exciting program, during the month of November, 2019.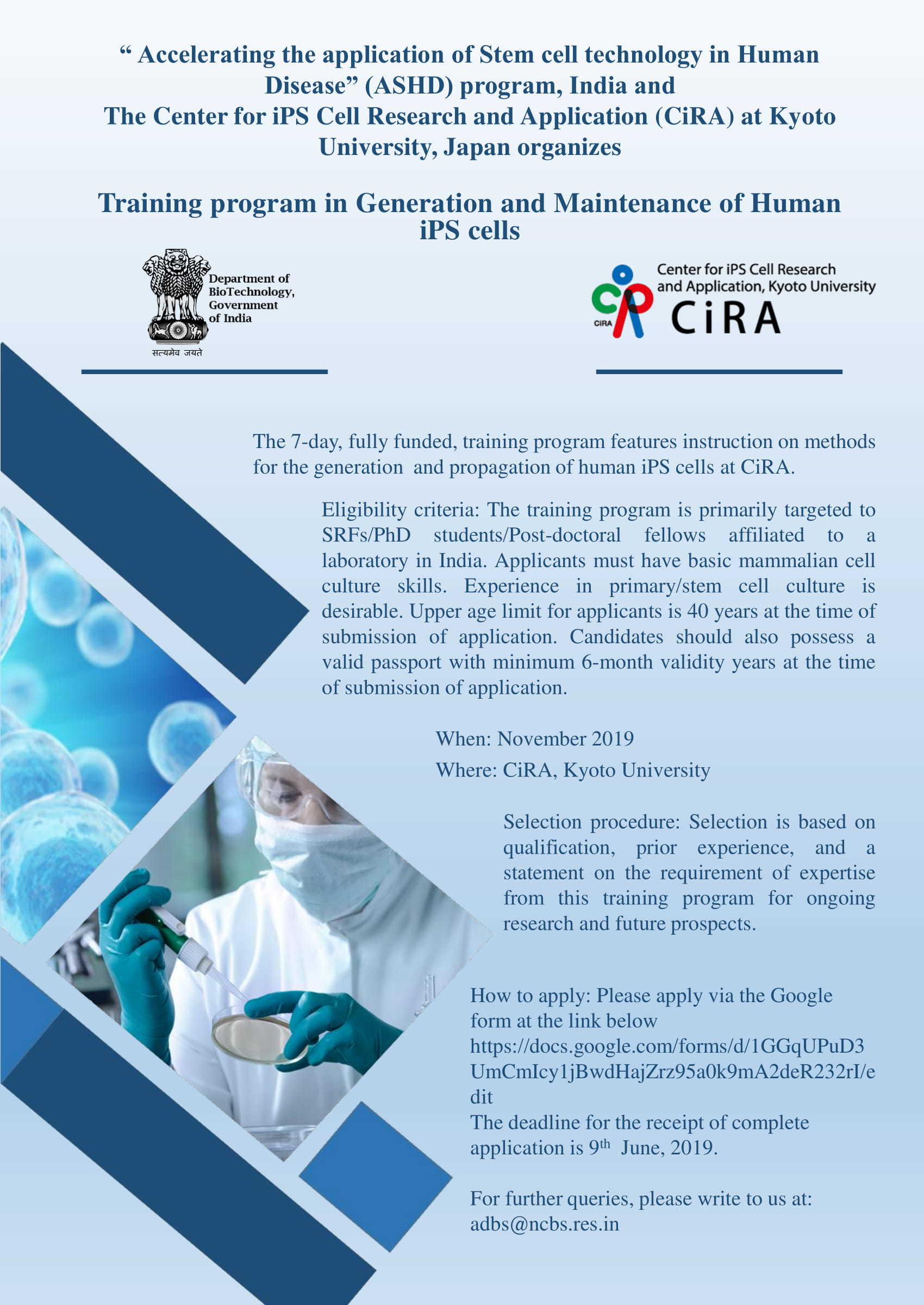 How to apply: Please apply via the Google form.
The deadline for the receipt of complete application is 9th June, 2019. Incomplete applications will not be processed for selection.

For more information click here or please write to us at: adbs@​ncbs.​res.​in